Spine Board Training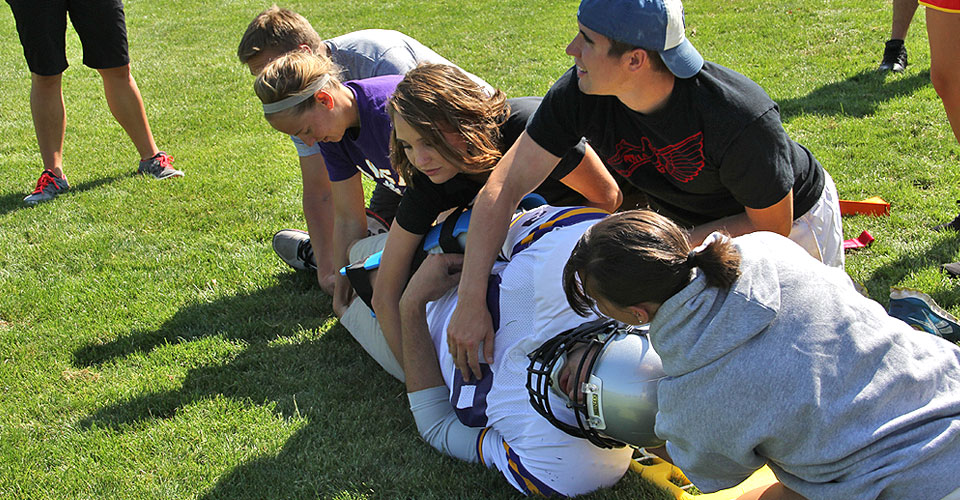 Senior-level students and athletic training staff from UW-Stevens Point joined forces to complete their yearly spine board training on Tuesday, August 14. This training, led by Lt. J.B. Moody and assistant paramedics Jason Pettis and Glynn Novak, is used each year as a way to prepare the students for their future careers, while serving as a great refresher for the athletic training staff and Stevens Point EMS workers.
The spine board training helps these students, staff, and EMS workers to maintain a great working relationship, which in-turn assists them in providing the best patient care in emergency situations for the entire community.