Food for Thought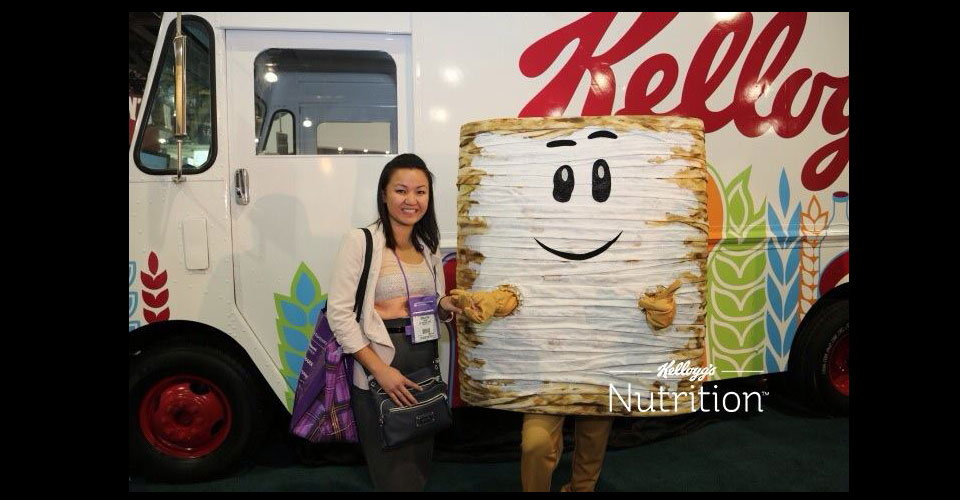 I have always enjoyed food, travel and learning. You can probably only imagine my excitement when I was able to attend the Academy of Nutrition and Dietetics Food and Nutrition Conference and Exposition (FNCE) in Philadelphia this year with nine other UW-Stevens Point students.
I was fortunate enough to attend last year's conference in San Diego, but I was still awed at the site of 10,000+ professionals in attendance and 1,000+ sponsors at the expo. I was able to meet pioneer dietitians such as Suki Hertz, nutritionist for the Food Network; Ellie Krieger, host of Food Network show Healthy Appetite; and Jill Jayne, Rockstar Nutritionist.
With so many sessions offered, it was difficult to choose which to attend. I did manage my way into workshops discussing topics such as leadership, school food service and public policy. In one session, I approached Suki Hertz like a little girl meeting Justin Beiber. After an embarrassingly giddy conversation, she gave me her business card!
Of course education doesn't start when the conference starts. We flew in a day before the conference so we had some extra time to explore Philadelphia, and explore is exactly what we did. Sitting up-top of a double-decker bus, we discovered the history of Philly from the infamous Rocky Steps to Penn's Landing to Philly cheesesteak hotspots. A walking ghost tour led us around various cemeteries scattered throughout the city. We even ventured upon the burial grounds of Benjamin Franklin.
My most important lesson I received was confirmation that I am definitely pursuing the correct profession. I was able to incorporate food, travel and learning into one field of interest. Now I am only hoping I will be able to do the same in Houston, Texas, next year!
Song Xiong is a senior at the University of Wisconsin-Stevens Point majoring in dietetics and communication.