Yoga, Hindu festival, and Packers…in London?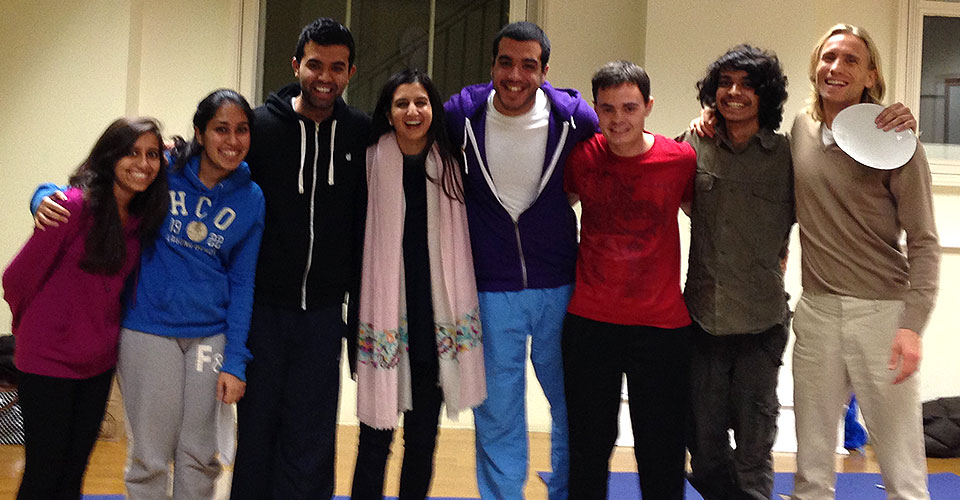 Hello readers, I hope that you have enjoyed my articles thus far. Within the past two weeks, I went to a Hindu festival, had two of my friends from Kenya experience their first ever Packers game and attended a yoga and meditation workshop.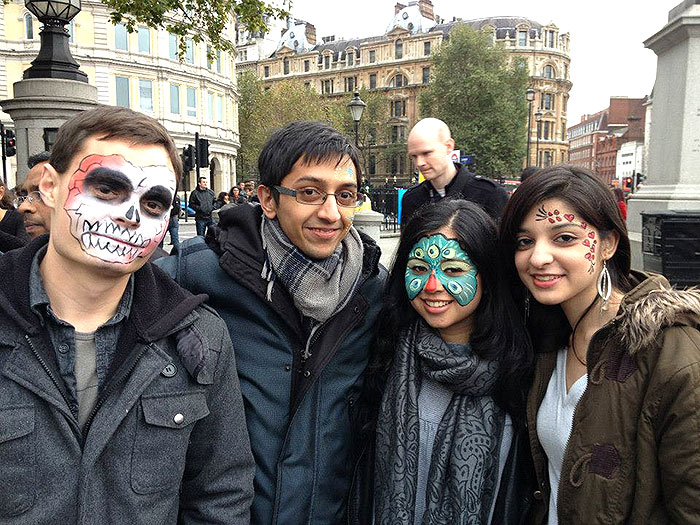 I attended the Hindu festival with three friends; my friend Ravin, and two new friends who are from Pakistan. Their names are Shafaq Asmat, and Mashal Kadri. All three of them are studying law. The Hindu festival that we attended was called Diwali, which celebrates the triumphant victory of good over evil and the glory of light over darkness. Diwali marks a new beginning, a renewal of commitment to family values, and represents all the good virtues we seek such as love, reflection, forgiveness and knowledge. At the festival, we got our faces painted, participated in some activities, and watched the performers. There was a spectacular stage show, where numerous Indian dancers, musicians, and singers performed. The Hindu Festival of Diwali was a great experience to get some exposure to the culture and religion of Hinduism. This following weekend, I will get more exposure to the culture by going with some Hindu friends to the largest Hindu temple in Europe. There I will meditate, pray and learn about Hinduism.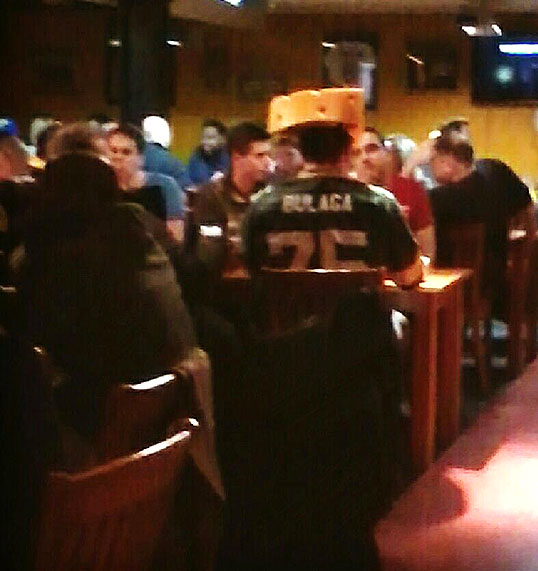 This past weekend, I invited my friends Rhea and Ravin to an American bar to watch the Green Bay Packers vs. the Arizona Cardinals. Rhea is from Kenya and she is studying law. She's a very intelligent, conscientious, humble and a fun person to be around. She often provides advice or suggestions for things to do in London. In some ways, she has made my experience in London more enriching and memorable. Both Ravin and Rhea have never watched an American football game before, so they were excited to watch their first football game. Thus, I was privileged to introduce them to their first American football experience. During the game, I explained how the scoring system works, the offensive and defensive positions and roles, some of the star athletes from the Packers and other aspects of the game. During the game, they experienced another first. A taste of some delicious American home-style cheese fries. Both Ravin and Rhea were surprised that we put cheese on fries. They seemed to like the taste of the cheese fries. At halftime, at the bar there was this American stand-up comedian who joked about American politics and the settle and conspicuous differences between British and American people and culture. The comedian was entertaining to say the least. After the game, both Rhea and Ravin said they enjoyed watching the game and learning about the Green Bay Packers.
Over the weekend, I attended this workshop called Yes +. My friend Arsheen who I meditate with occasionally, invited me. She's from India and is pursuing her master's degree in mathematics. The workshop was an amazing experience, which I learned several important techniques to improve concentration, memory, problem solving and social skills. We also practiced some meditation and yoga techniques. Each day we meditated to a sum of two hours, which was very powerful and peaceful. There were six people who attended the workshop. Two girls from India, one guy from Egypt, one guy from London, and another guy from a small island near Madagascar called the Mauritius. All of them were in their early to mid-20s and were friendly, interesting and fun people to get to know.
Overall, I had a great and rewarding experience from attending the Yes + workshop.
I hope you have enjoyed this article, and I look forward to submitting my next one in a few weeks.
-Justin