Playing Beep Baseball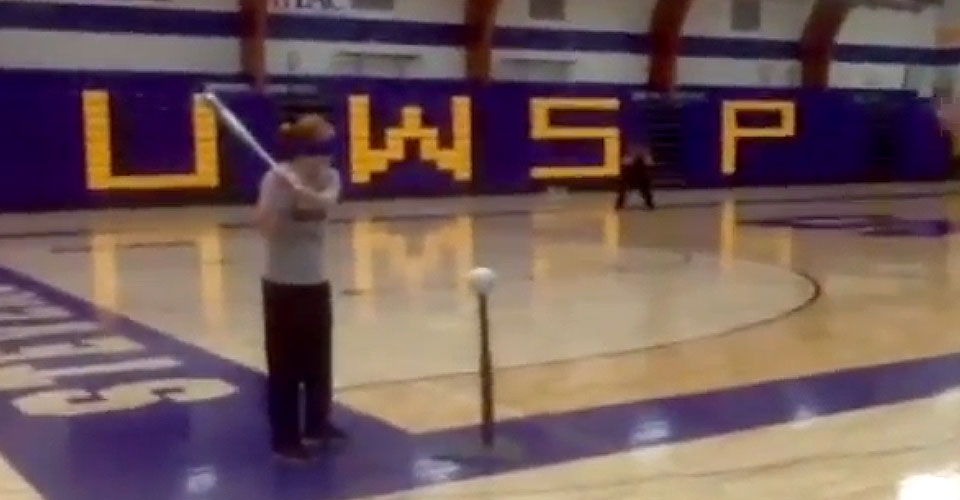 They say the hardest thing to do in sports is hit a baseball. Now try doing that blind. UW-Stevens Point students in Physical Education for Individuals with Disabilities (PEX 400) experienced what it's like to be blind and play Beep Baseball Thursday, Nov. 15.
Beep Baseball is one of the few competitive sports completely accessible for individuals without vision. The softball-size ball constantly beeps, allowing athletes to track the ball with their hearing. The bases are two large foam towers which make two difference sounds. Athletes go to whichever base makes noise after they hit. Athletes are blindfolded. This assistive technology (beeping bases and ball) provides an active recreational activity for individuals with limited or no vision. Instruction of Beep Baseball in the physical education curriculum provides a fully accessible experience for students with and without disabilities.