9 to 5 and beyond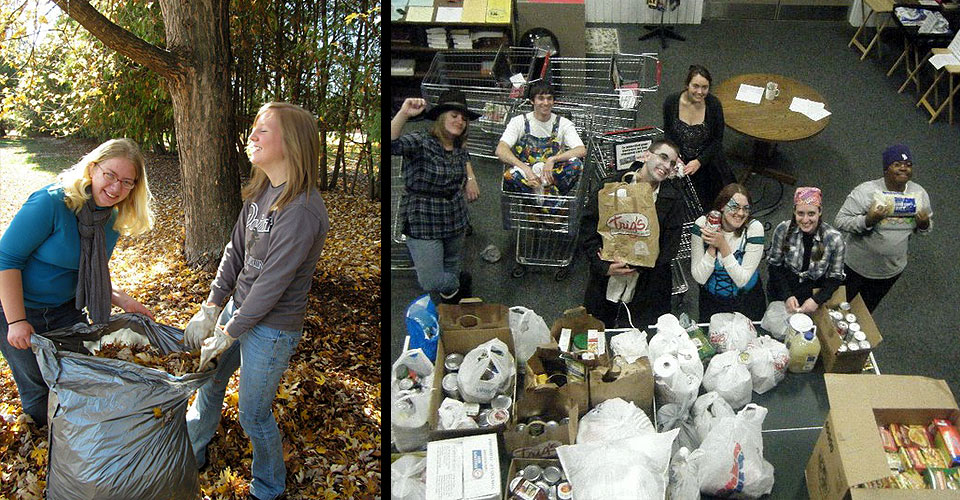 This semester just seems to continue to fly by. For the past few weeks, I have been working at my newest internship as the e-commerce marketing analyst at Figi's in Marshfield. This has been such a great learning experience for me as I have been included in weekly planning meetings to prepare for the big Black Friday weekend. Little did I know how much pre-planning must go into the biggest sale of the year.
Besides this, I was finally able to meet with my mentor, Lori Dehlinger (executive director of the Portage County Business Council), and what a blessing this was for me amongst the chaos of life. We met for lunch and ended up talking about our lives for over an hour. I learned so much from her in such a short amount of time, including how to work a 9-to-5 job, while still finding time to also serve the community. Recently, she was awarded the 2012 Alumni Service Award from UWSP because of all her assistance in this community. She reminds me of the Energizer bunny as she never stops giving back. What an incredible example she has set for me as well as the rest of this community.
Are you looking for ways to give back to this community? Here is a list of events that I have been involved with or will be involved with soon. Make a Difference Day is a community-wide event where groups from all over the area gather together to rake leaves in lawns of those who can no longer do it themselves. Our church, Peace Lutheran Campus Center, recently went trick-or-treating for canned goods around Stevens Point. We borrowed shopping carts from Trig's (with permission of course), dressed up in our favorite Halloween costumes, and went from house to house collecting canned goods for Operation Bootstrap. I also attended an event called Empty Bowls at SPASH. We paid $11, received a hand-painted bowl and an entire meal. All of the proceeds were donated to fight hunger in this area. And finally, there is always the opportunity to ring bells for the Salvation Army, which I will be doing at Trig's in December. So if you happen to see a crazy, joyful, singing (potentially off-key) little elf, feel free to say hello and donate to the Salvation Army.
Therefore, as our mid-semester point has passed and we are starting to see the light at the end of the tunnel, don't forget to find ways to give back even outside of school and work that lasts from 9 to 5. You will find, as I have, that serving is one of the best ways to find true joy and meaning in life.
-Brittany
Brittany Melby is a senior at the University of Wisconsin-Stevens Point majoring in business administration and interior architecture.