Living in a postcard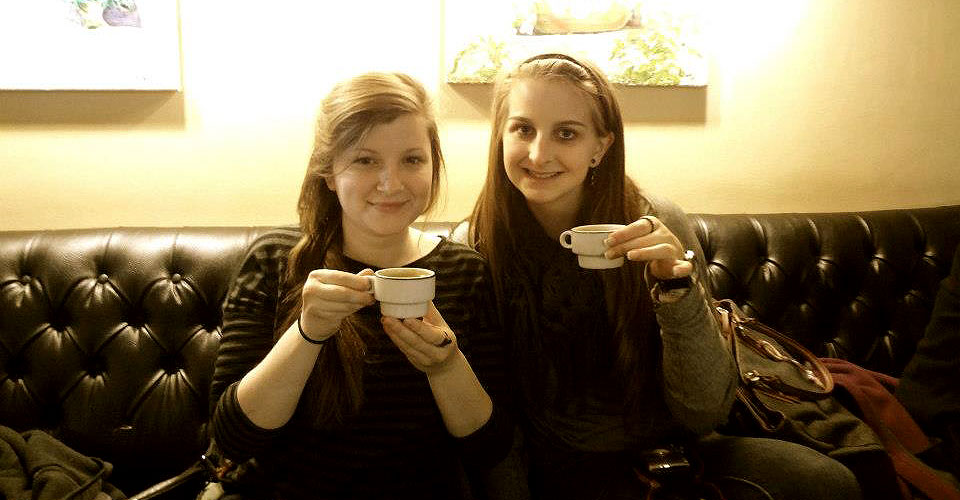 ¡Feliz año nuevo!
I hope everyone had a great holiday and is looking forward to this next year. I know that I am definitely excited but I can't believe it's already 2013 and I am in Spain for the next five months. I am so excited but my life feels very surreal right now.
On January 2 I arrived with many mixed emotions to O'hare airport. I was sad to leave my family but excited to start this part of life and education. The flight was about eight hours long, and luckily I was able to sleep most of it. It was interesting to see different customs that happen on a Spanish airline versus an airline from the United States. We landed in Madrid around 8 a.m. on January 3 and took a bus to our hotel.
Over the next three days were toured both the cities of Madrid and Toledo.
We had several walking tours of Madrid and visited various landmarks and places. I think some of the most profound moments were when we toured two museums, Reina Sofia y El Prado. At el Reina Sofia, the painting La Guernica by Pablo Picasso was there and when I saw it I almost cried. Just seeing something so well known all around the world, and something that has had so much influence was just overwhelming. Like, Pablo Picasso was there, he painted that amazing piece of artwork, and it was right in front of me.
I feel as if I'm living in a postcard.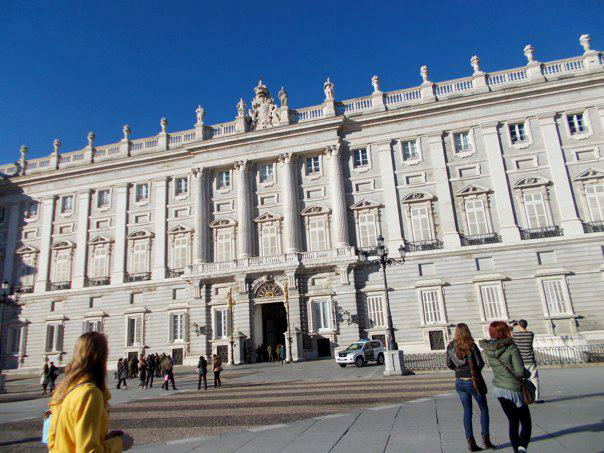 We walked around and saw various places of religion, state buildings, parks, and monuments. The architecture is amazing, there is influence from the Muslims, Romans, and many others. Everything has so much more detail in effort put into it than in the United States. Every mid-morning and afternoon we would stop for at a cafe for a cup of coffee. I love love love coffee and I know this is just feeding my addiction, but I love it. I think I may have been a Spaniard in a past life; I have never been so at peace with myself and everything until I was in Madrid. I love the culture here so much, the people are amazing. However it is way different than places I've been to before. Every Spanish speaking country I've been to the people have been very welcoming and happy, while in Spain the people are more cold. It's not that they try to be mean, it's just they call it how it is and aren't afraid to tell anyone their opinion. I like it though, I want to be told when I'm wrong so I can fix it and improve my Spanish speaking skills and social skills.
Another thing I loved about Madrid is modes of transportation. There are cars, but not many individual people them because it can be costly to have a parking spot. Everyone walks and takes the Metro (subway) just about everywhere. It's a much more healthy lifestyle, and I love it.
The food here is amazing, too. We've been to several restaurants in Madrid and so far I've liked everything that I ate. Being a vegetarian, I think I get a little different experience than everyone else but that's ok with me. Being a vegetarian is something not very popular in Spain but it is becoming more common or at least understood. Some restaurants just served me grilled veggies while other served me fantastic soups. Each meal starts with bread and a salad then comes appetizers then a main dish and then dessert. The best thing we've eaten so far in my opinion was the Paella, which is a typical dish that's kind of like a rice stir fry, I loved it.
Then we went to Toledo, which was breathtaking. Nothing could have prepared me for that trip. I have always thought of Toledo as just a city where they have Running of Bulls, but I had no idea how rich in history it is. Our tour discussed the history of the city and how religion have played such a key part, we then visited a mosque, synagogue and church. Again, I loved the architecture and really appreciated the detail of everything. We had time for shopping and self guided exploring which was nice to be able to walk at my own pace and do what I wanted. I definitely want to make a trip back to Toledo for a longer period of time.
This afternoon we came to Valladolid, which is were we are living and will be spending most of our time. My host mom is super nice and has been hosting students for 12 years so she is more than prepared. She doesn't speak any English which makes me happy because it give me more practice which my Spanish. So far I have used a good amount of Spanish but I know that I will start to use more now that I'm in Valladolid. I can't wait to expand my vocabulary and improve my grammar. I am more than confidant that when I return to the states I will be more than fluent.
Tomorrow we take our placement test for school and have an orientation. I am looking forward to getting my class schedule and becoming more familiar with the city.
I will post again once school gets going, wish me luck!
Hasta Luego,
Alexia
Alexia Szabo, a junior majoring in accounting, Spanish and international studies at UW-Stevens Point, is blogging about her study abroad experience in Spain.