Bachelor's degree in nursing approved for UW-Stevens Point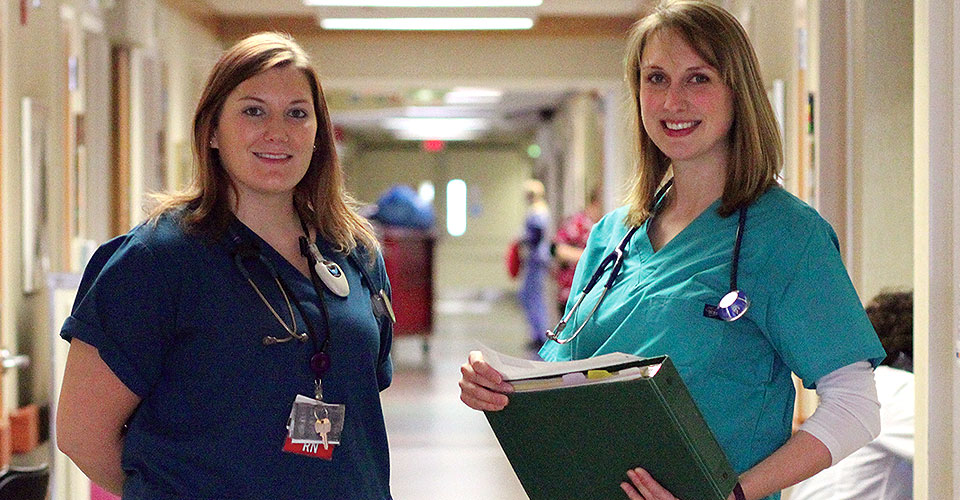 Registered nurses will soon be able to earn a Bachelor of Science in Nursing at the University of Wisconsin-Stevens Point.
Last week, the UW System Board of Regents approved the degree, which will enable licensed, registered nurses to pursue their education through in-person, online and hybrid courses. Coursework will prepare registered nurses for leadership roles, and teach theories and clinical skills needed to care for patients in acute, community and ambulatory health settings.
"With an aging population in need of health care, this degree option is one way UW-Stevens Point is helping educate Wisconsin workers for jobs we need filled in our state," said Sue Raab, head of the School of Health Care Professions at UW-Stevens Point. "In the last five years we have already had 100 pre-nursing degree students attending classes here, and we expect substantial growth with the new program."
The nursing degree is part of UW-Stevens Point's Partnership for Thriving Communities initiative. The Partnership for Thriving Communities provides a structure through which the university is more responsive to local needs and more relevant to solving regional problems.
Online courses may be taught by UW-Stevens Point faculty or by faculty from the partner campuses, including UW-Eau Claire, UW-Green Bay, UW-Oshkosh, UW-Madison and UW-Milwaukee.
For more information, visit bsnathome.com, or contact Sue Raab at 715-346-3766 or sraab@uwsp.edu or Carole Paulson at 715-346-4740 or cpaulson@uwsp.edu.
Related stories: