Lessons from Ireland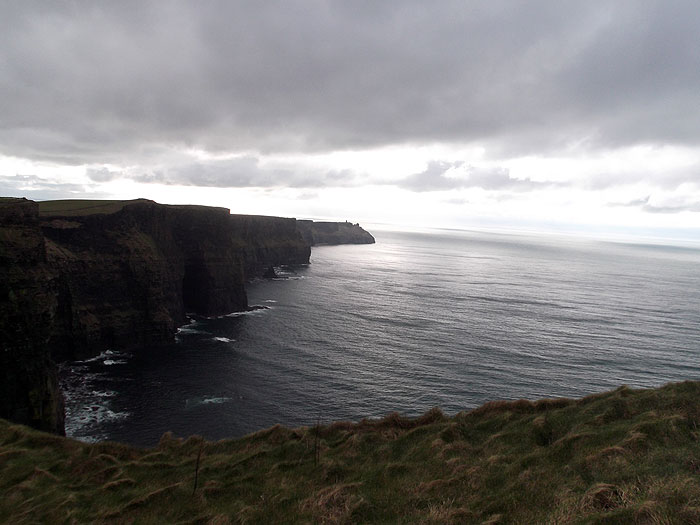 This past weekend was a new adventure for me as it was my first time traveling outside England. A few of my friends and I decided to spend the weekend in Ireland and it was a good learning experience. After a three-hour train ride and another three-hour ferry, we made it successfully to Dublin. This was when I got my first lesson–always have the currency you need before you leave home! Being used to using the British pound we all forgot that the rest of the UK uses euros, and finding a place to exchange money at a decent rate is not always as easy as you think. Luckily, we found people in Dublin to be much friendlier than Londoners and they were able to help us out.
My next learning opportunity came when we were on our way home. Of course when we had originally bought our tickets we just looked for the cheapest transportation without getting into the details to much, don't do this! Check out a few different options and don't be afraid to spend a little extra cash if that means saving yourself from major hassles. We ended up taking a horrible ferry ride and two terrible trains, and yes there were layovers at each stop, to get back to London. The ferry would have been better if the water was calmer, so a reminder to bring medicine if you have any chance of getting motion sickness. Sitting for three hours on a rocking boat can be made a lot better with a little bit of Dramamine! As for the trains, we should have spent some time looking for a direct route instead of having connections. Nobody should have to spend six hours on a train that stops every 20 minutes!
On a lighter note, even after all this I can definitely say that our trip to Ireland was not wasted. Dublin is a very friendly city with locals ready and willing to help you out, which was a nice change of pace from London. Dublin is home to the world famous Guinness and you can take a tour of their original factory. It took us about an hour to get through and for any big Guinness fans you would love it; you even get a free pint with your ticket. We also got a chance to take a day trip to the Cliffs of Moher on the other side of Ireland. The bus ride was long but the scenery was beautiful and tour guide was able to give us some basic history of Ireland. Also, fun fact for any of you Harry Potter fans is that a portion of the cliffs were used in the making of the films. Ireland has a rich history and is an ideal travel destination for a more relaxed UK experience.
-Olivia
Olivia Ramsfield, a junior majoring in business administration and English at UW-Stevens Point, is blogging about her study abroad experience in London.