Technology brat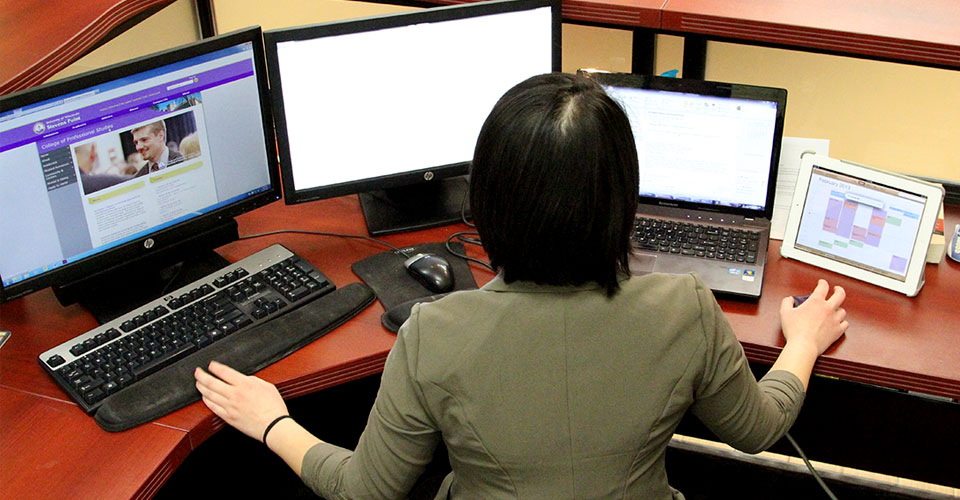 I've always known I was a nerd, but now I have come to embrace the geek side of me. (As weird as it sounds, there is a difference between the two.) This year more than any other, I've found myself using technology more and more in every aspect of my life.
In the classroom, I am able to collaborate with other students effectively using Google Docs to share and edit files collaboratively. We never have to flood each other's inboxes with emails, and we never have to keep track of which document is the most current document. All the changes we make are saved directly online.
Professionally, I find myself engaging in discussions on LinkedIn. I have gained the confidence to start conversations and voice my ideas in an intimidating pool of professionals. This confidence has also carried outside of the cyber realm.
Technology has also benefited the Student Association of Nutrition and Dietetics, the organization in which I am the co-president of. In the past, it has been difficult for us to find speakers to come in to share their experiences with our members. For the first time this year, we used Skype to talk to a professional we wouldn't have otherwise been able to find in the Stevens Point area. We also incorporated a Google+ Hangout to talk to three alumni who are each completing their dietetic internships in different parts of the U.S. (Massachusetts, Wisconsin and Montana).
Although technology has many functions, my favorite is the ability for me to stay connected with people around the world. Through Facebook and an app called Line, I still keep in touch with many of the Japanese students I worked with last summer when I was a camp counselor for the UW-Stevens Point Dokkyo University exchange program. We continue to practice English and teach each other about our cultures. Also through Facebook, I am able to stay connected with the new friend from Poland I made when I attended the Food and Nutrition Conference and Exposition in Philadelphia in October 2012 and the German and French students I met while studying abroad in Greece in 2010.
Whether a nerd or a geek, I have learned to use technology as a resource and connection tool. It has helped me grow professionally and most important of all, personally.
Song Xiong is a senior at the University of Wisconsin-Stevens Point majoring in dietetics and communication.