Dover and Canterbury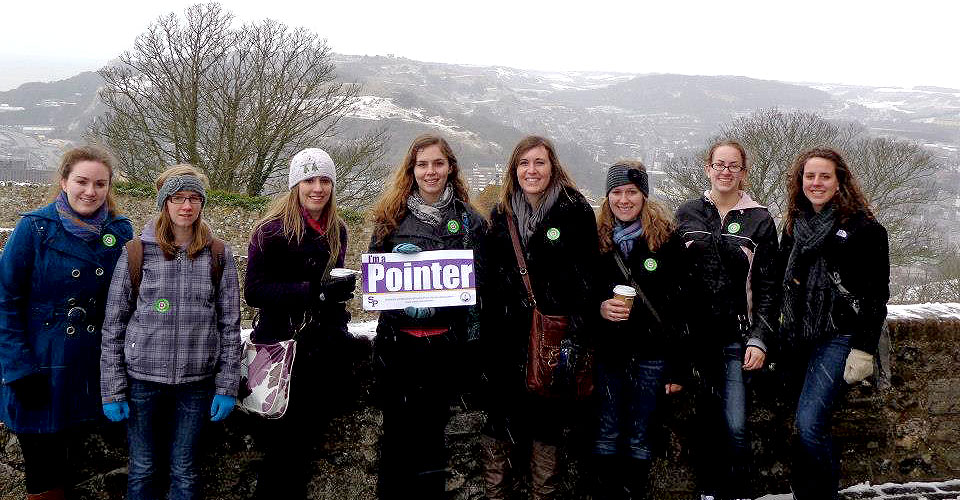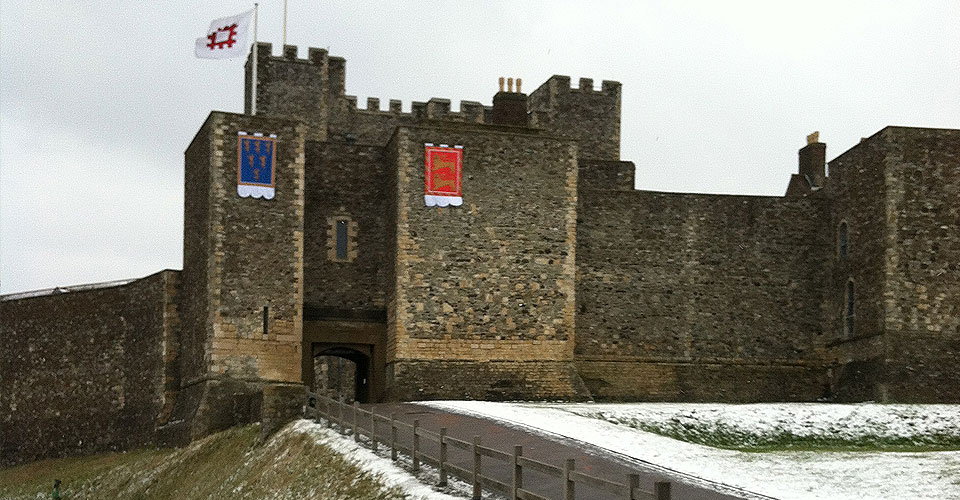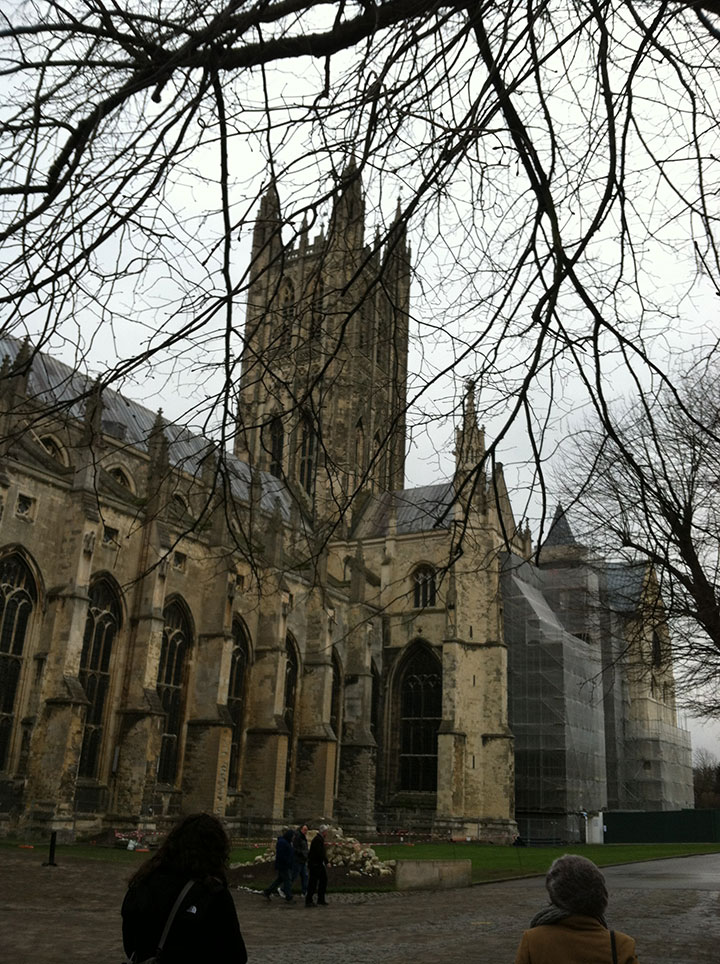 Last weekend, I took a day trip down to Dover and Canterbury to see some famous historical sites. The one that really caught my attention was Dover Castle. First off, it is huge! You could literally spend an entire day here and not see everything, which was a little upsetting because I only had two hours to look around.  However, if you're short on time like me, I suggest taking a look at the underground tunnels and the castle tower. At these two spots you'll get the best views and some interesting history! Starting with the tunnels, they take you down about 30 meters and guide you around, explaining the history as you go. It was awesome! My attention never wavered for a minute and I learned a lot of things I didn't actually know about WWII, as these tunnels were a military base. Majority of the tour revolves around the evacuation of Ally troops from France by the Navy and surrounding fishermen. Highly recommended whether you're a history buff or not!
After spending some time underground, I thought it was time to climb in search of a great view of Dover. The tower gave me exactly what I wanted, even if it was quite the climb to get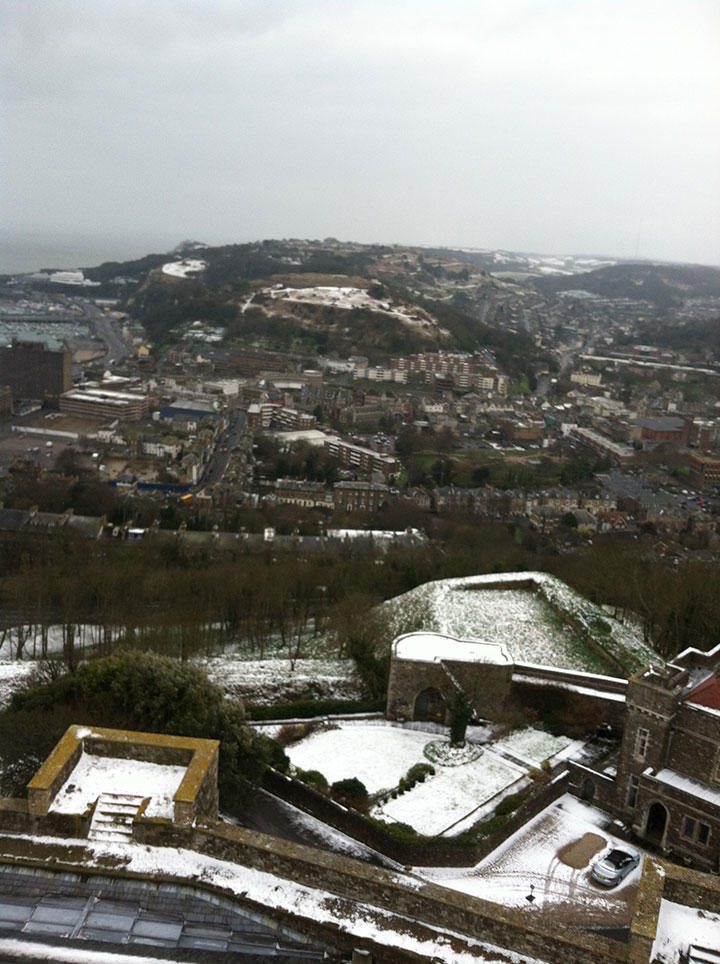 there! Along the way to the top, you can enter different rooms with exhibits about King Henry II and his household as he was really responsible for its rise to prominence. They even have actors walking around in costumes to play the king and queen. The view from the top of the tower is breathtaking. You can see basically the entire town on one side, and the ocean and famous white cliffs on the other. I just happened to go on a somewhat cloudy and snowy day, but I can just imagine how much better it would be in the sun.
In addition to spending time at Dover, I also stopped in Canterbury. Everyone is probably aware that Canterbury is famous for its cathedral where many people come to for pilgrimages. The cathedral itself is gorgeous and well worth a look, but what I enjoyed most was the cat that lived inside. I honestly believe that all churches should have a church cat! The cathedral also has a cute community surrounding it, so I suggest spending some time and looking in all the shops. I found a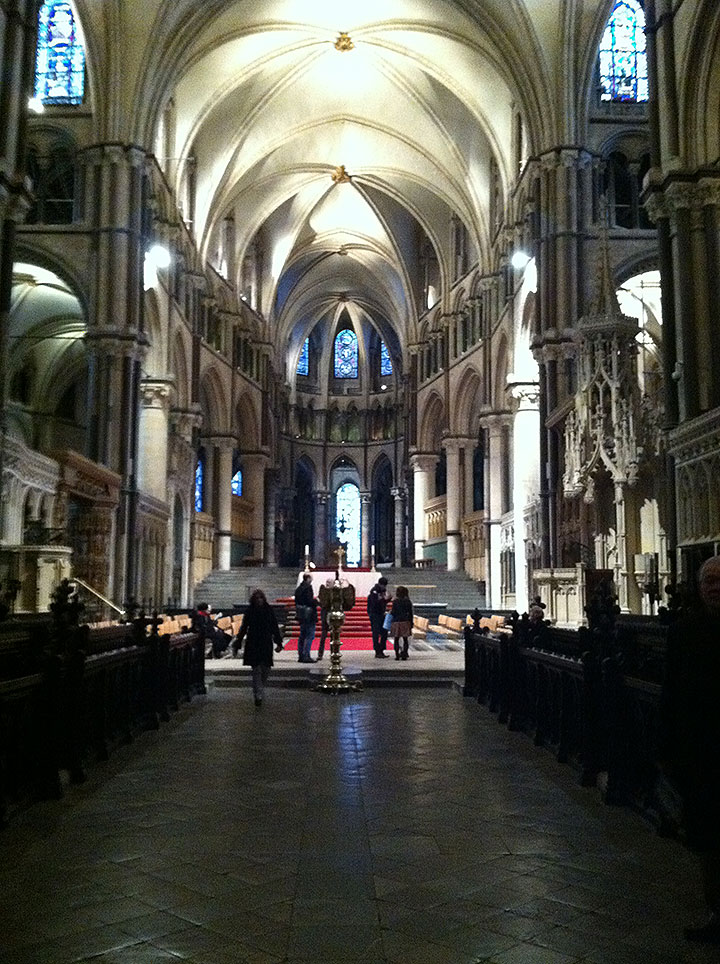 candy store that was to die for and some other funky places. Speaking of food, I'm leaving tomorrow for Paris, so you can expect my next blog to be on all this delicious French food I've been hearing about!
-Olivia
Olivia Ramsfield, a junior majoring in business administration and English at UW-Stevens Point, is blogging about her study abroad experience in London.