Alumni among Herb Kohl Educational Foundation Fellows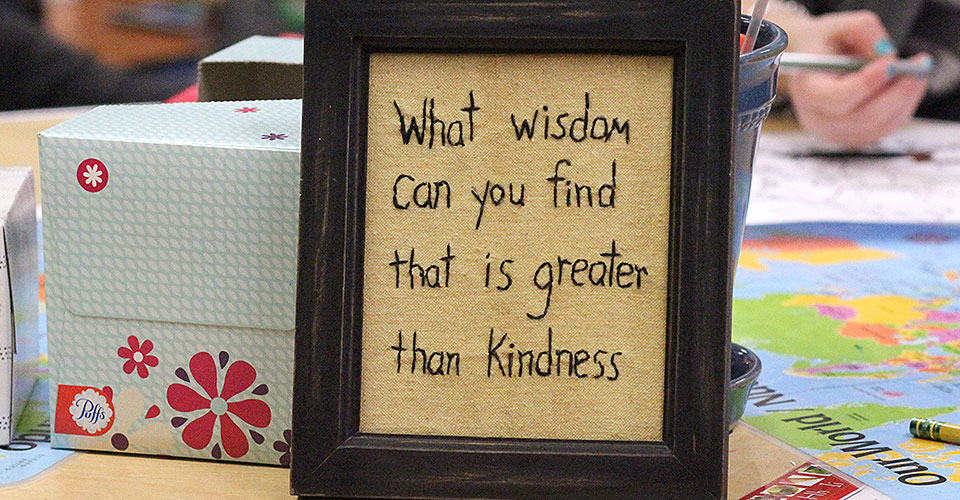 Ten alumni from the University of Wisconsin-Stevens Point are among 100 teachers named to the 2013 Herb Kohl Educational Foundation Fellowship program, chosen for their superior ability to inspire a love of learning in their students, their ability to motivate others, and for their leadership and service within and outside the classroom.
Each fellow and their school will receive a $1,000 grant. Fellowship recipients are selected by a statewide committee composed of civic leaders, and representatives of education-related associations and the program's co-sponsors: The Wisconsin Newspaper Association Foundation, Wisconsin Department of Public Instruction, Wisconsin Council of Religious and Independent Schools (WCRIS), and regional Cooperative Educational Service Agencies (CESA).
The Kohl Foundation Scholarship and Fellowship program was established by Herb Kohl, U.S. Senator (Retired), in 1990. To date the foundation has awarded $8.2 million to Wisconsin educators, students and schools. "Education is the key to the future of Wisconsin and our nation. I am very proud of the accomplishments of these students and teachers, and look forward to the great contributions they will make in the future," Kohl said.
UW-Stevens Point Alumni (Bachelor's and Master's Degrees)
Daniel Domask, 1991 Social Science History
Waupun Area High School, Waupun
Jamie Jestadt, 2005 Physical Education
Auburndale Elementary School, Auburndale
David Keech, 1994 M.S. Education (General)
East Junior High School, Wisconsin Rapids
Elissa Kinstler, 2006 Music Education
Bangor High School, Bangor
Deanna Klumb, Marshfield 2007 M.S. Education (General)
Lincoln High School, Wisconsin Rapids
Linda Teed, 1983 Elementary Education
St. Joseph School, Fort Atkinson
Linda Wagner, 1982 Elementary Education
Newman Catholic Elementary Schools: St. Anne, Wausau
Susan Wisen, 1990 M.S. Education (General)
Lincoln High School, Wisconsin Rapids
Annette Woller, 1997 Early Childhood Education
Granton Elementary School, Granton
Scott Woller, 1990 Elementary Education
Medford Elementary School, Medford