Life is Good In Europe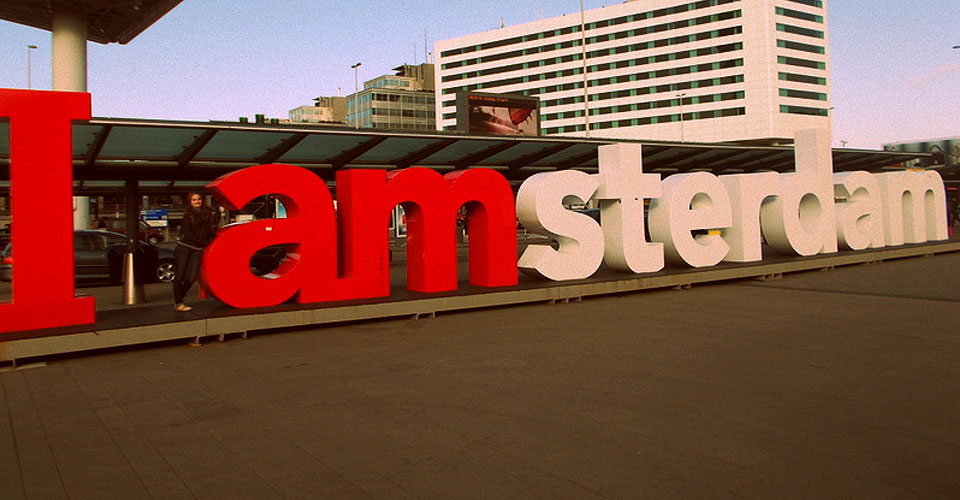 Hola chicos!
Happy Earth Day!!! I hope by now all the rain has stopped in Stevens Point and maybe some green is coming out. Luckily I have had rather nice weather recently but I still can't wait for Wisconsin summer.
Coming back from spring break was definitely hard, it was a big reality check after vacationing around Europe for almost two weeks. Luckily I have been able to keep up with all my assignments and have been doing fine. I am fortunate that I am so well organized and realize the importance of school. I would recommend studying abroad to almost everyone but I think everyone needs to realize that the reason for studying abroad is for schooling purposes. I am here to go to school; sure traveling and experiencing things outside of the classroom is important and fun, but school is priority. I guess to me I just can't afford (money wise or educational wise) to mess around and waste this experience and semester.
On another note I can't believe I have less than one month left in Spain. I feel like not long ago I was doing my entry tour in Madrid and now I'm thinking about final exams and finishing up things in Spain to prepare to head back to the United States. I have trying to prepare for this summer and fall back at UW-Stevens Point. I am actually getting very excited for this upcoming semester. I am registered for my classes for this fall, which will be completely different from the semester I am currently in. It will be strange going from all Spanish classes to accounting and math classes. It will be an adjustment not only in classes but also in the style of schooling. I'll be going from here, having class all morning and early afternoon in the same classroom, to there where I'll have schedule with classes are various times a day in different places. The style of teaching will be different and of course all of my classes will be English instead of Spanish, haha. I am very excited though to get back to accounting classes; I miss math and accounting. I also was just accepted to be part of the public relations board for the Student Finance Association at UWSP for the 2013-14 year. I am beyond excited as I know this is going to open up a lot of opportunities for me but also give me the chance to participate and enhance a relatively new student organization on campus. I plan on being really involved on campus and I hope to get a job this fall with accounts receivable or somewhere that I will be able to use some accounting skills. I can't wait for this fall!
On April 13, my class took an excursion to Cañón del Rio Lobos in Soria, which is about a three-hour drive from Valladolid where I live. The canyon is a big nature reserve and park. There is river that flows through it and it's surrounded by amazing mountains with a lot of hiking trials. We walked as a big group for a while and came to a clearing where we all ate lunch on the grass. The weather was perfect, upper 60s and sunny. It seems more like summer than spring. I was beyond happy, complete bliss. Then we had a while to explore in small groups and a couple of my friends and I hiked up a trail to the top of a mountain and we got a breathtaking view. Amazing rock formations, the park below, and snow-capped mountains in the distance. It was amazing, I could have spent all day there. I can't wait to be back home and enjoy the parks and outdoor spaces that Wisconsin has to offer.
This last weekend I went to Amsterdam with my friends Emily and Alaina to celebrate Alaina's birthday. I was stressed last week trying to get everything done and ready, I never really had time to look forward to the weekend in Amsterdam. All of the sudden it was Friday and I was at the airport. I was afraid I was becoming almost desensitized to traveling because I've been going so many places lately and I was afraid that I wouldn't enjoy the trip because of all the stress I've been feeling. However, as soon as we got into the city, every bit of stress or doubt was gone. I fell head over heels in love with Amsterdam. It became my favorite trip that I have taken and my favorite city in Europe thus far. I've had a great time everywhere I've traveled to but this city seemed to take all of my favorite things about each city I had already been to, and just combine them all perfectly. The weather was perfect, cool and sunny; there was canals and water running through city; everyone was nice and happy; it was perfect. We spent the whole weekend just walking around and touring the city ourselves. We saw the flower market, the main plazas, the Anne Frank House, flea markets, and so much more. I felt like it was all a dream, everything was perfect. Everyone there seemed so happy I just can't imagine anyone being angry there. I loved how many people rode bikes around the city, and how people where just sitting outside all the time enjoying the weather. It reminded of Madison during the summer. People outside, going to the farmers market or just shopping around. I loved every minute in Amsterdam and I was legitimately sad to have to come back to Valladolid. I know that when I come back to Europe I will travel again to Amsterdam.
This week I have only three days of school, but I don't know how much free time I'll have. I need to finish up my monografia paper, get ready for my trip to the Canary Islands this weekend, and start thinking about heading back to the United States. I can't believe it but I will be back in Wisconsin in less than a month. Part of me feels as if I have been in Spain for years, and yet another part feels like I just got here. I am so conflicted with emotions but I guess I knew all along this trip would come to an end, I'm just happy I'm enjoying it and able to have all the great experiences that I've been able to have.
Hasta Luego,
Alexia
Alexia Szabo, a junior majoring in accounting, Spanish and international studies at UW-Stevens Point, is blogging about her study abroad experience in Spain.