Make a Change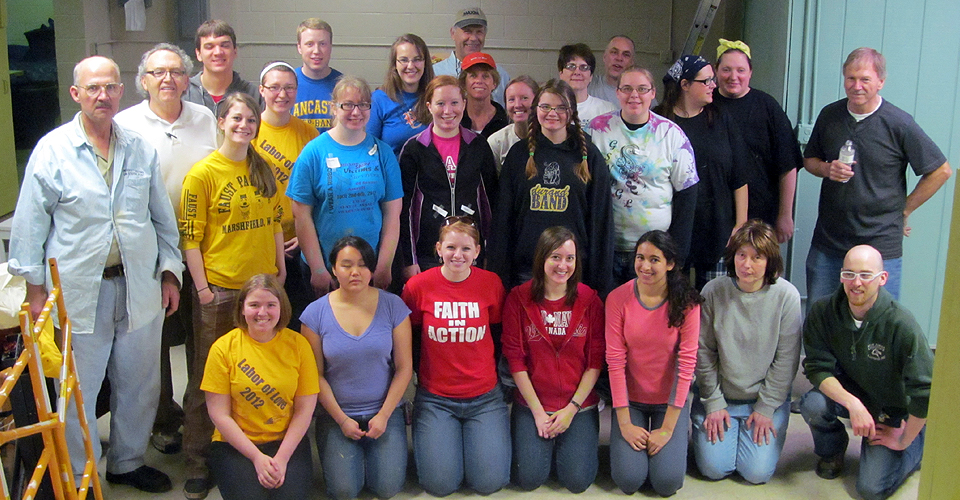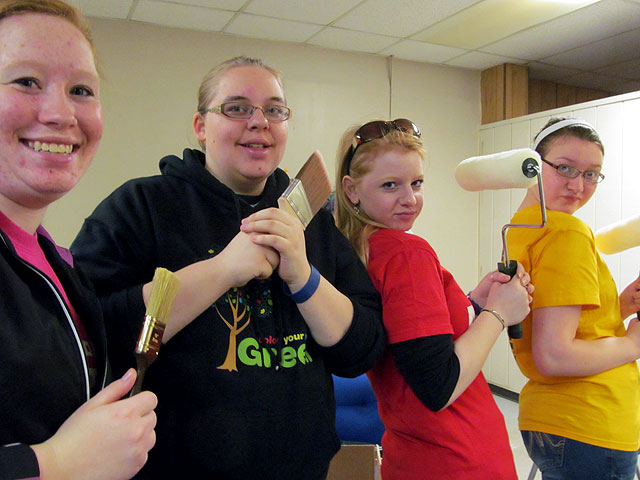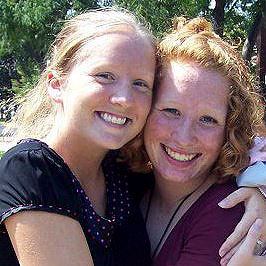 In today's society, we are encouraged to take, take, take, and that we must be selfish to work our way to the top. Often, I struggle with this idea as I grew up in a family of six. In a big family, there isn't room for each family member to be self-serving. For this reason, we were always taught to put others first and in the end you will gain satisfaction from serving them.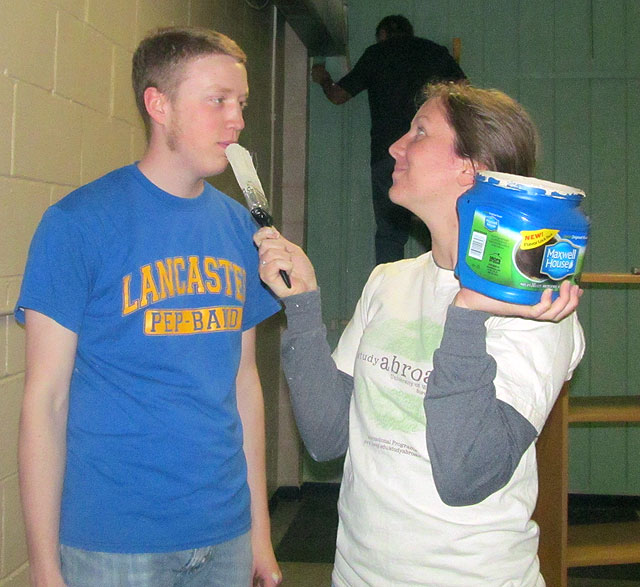 Two weekends ago, my younger sister, Christine (who currently attends Viterbo University for nursing), came up for a visit. While visiting, we were able to volunteer through my church, Peace Lutheran Campus Center and SIEO Serve for Be the Change Day. Our group of students, along with around 150 other UW-Stevens Point students, gathered on a Saturday morning in Lower Debot to be sent off to help a variety of organizations or people within the community. Fortunately, as snow was still on the ground, we were sent to help paint the new structure for the Community Industries Corporation with a wide array of vibrant colors ranging from Sassy to Restful.
While it often seemed that more paint was going on faces than on the walls, we had a ton of fun serving the
Community Industries staff. People generally enjoy volunteering for a variety of reasons, but I believe that my favorite reason is just to see the pure joy illuminating through the eyes and smiles of the grateful recipients of our assistance.
As I reflect back on that day, it warms my heart as I know that I have proved societal norms wrong. It is not better to be selfish or self-serving. Often it is better to give than to receive, so pass it on!
-Brittany
Brittany Melby is a senior at the University of Wisconsin-Stevens Point majoring in business administration and interior architecture.