Olmstead earns Excellence in Teaching Award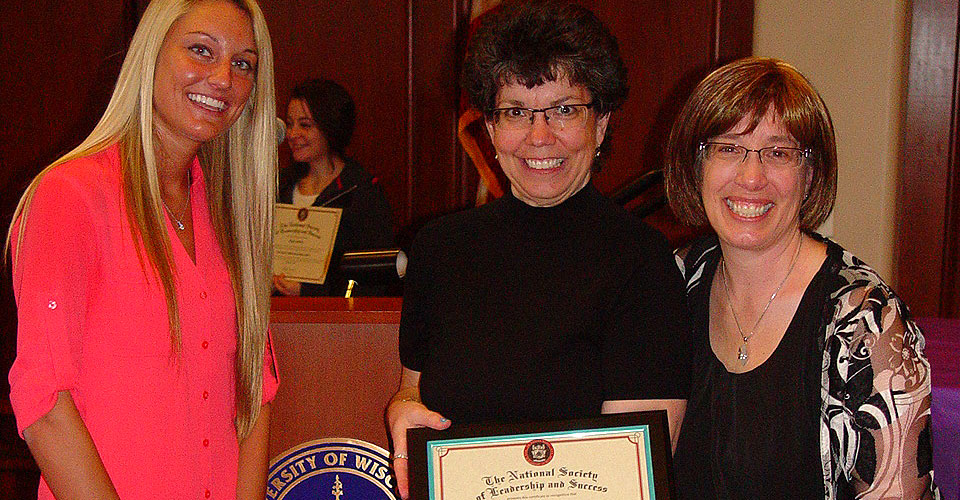 University of Wisconsin-Stevens Point Professor Jodi Olmsted, RDH, Ph.D., was presented the Excellence in Teaching award by the UWSP chapter of the National Society of Leadership and Success (Sigma Alpha Pi) on Saturday, April 27, 2013.
Olmsted, an assistant professor in the School of Health Care Professions, was nominated by students as a professor who teaches with heart and passion and has motivated students in their pursuit of education.
Sigma Alpha Pi is an student organization devoted to developing students into successful leaders for the future.
92% of society members landed the job of their choice upon graduation.
86% of members credit the society with helping them land the job they wanted.
Leadership training ranked as the second most important factor in hiring decisions, trumped only by employee honesty.
Leadership development is now considered by many top CEOs to be one of the keys to success in the 21st century.