Biking through Vangroovy!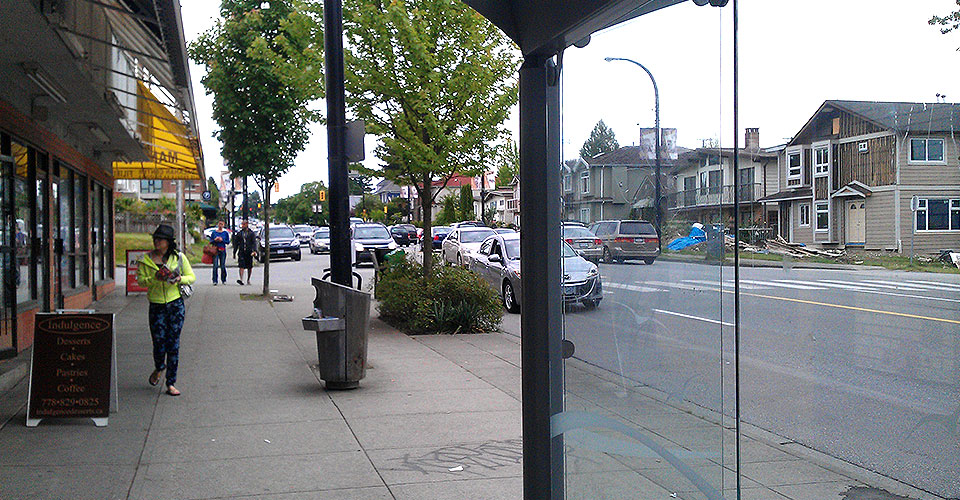 Perhaps the best part of Vancouver is being able to bike all around the city. In fact, we come in packs of like 20 bikers! It's so different than Wisconsin. I spent the first two days on a mission. To get food and a bike! I found Chung, who is a great guy selling bikes on Craigslist, who puts the bikes together from parts he buys off Craigslist! I was able to get a really nice 80s road bike made of solid steel and am loving every moment I'm riding it! It's become my baby up here! 🙂
While I've been darting in and out of traffic, and it can be terrifying darting in and around cars, while it's down-pouring; it is so freeing and exhilarating riding a bike in Vancouver. The bike lanes make riding around town a breeze and the friendly folks all over nodding their heads in approval of another biker, just makes me smile so big!
My favorite part perhaps is the hilarity of my living situation in comparison to my workplace destination. I live around 35th and Fraser and I bike to around 8th and Cambie. 35th and Fraser is on a HUGE hill and I want say it's a 87 degree angle to work! It's hilarious how fast the ride into work is! I get to work in about 15 minutes! In comparison, the ride home is crazy! On average, it takes about 45 minutes to bike back at the end of my day of work … usually, I'm the guy singing all the way up the hills! There's no other way!
Matt
Matt Cooke is a senior at the University of Wisconsin-Stevens Point majoring in health promotion/wellness and musical theater.