A Dream is a Wish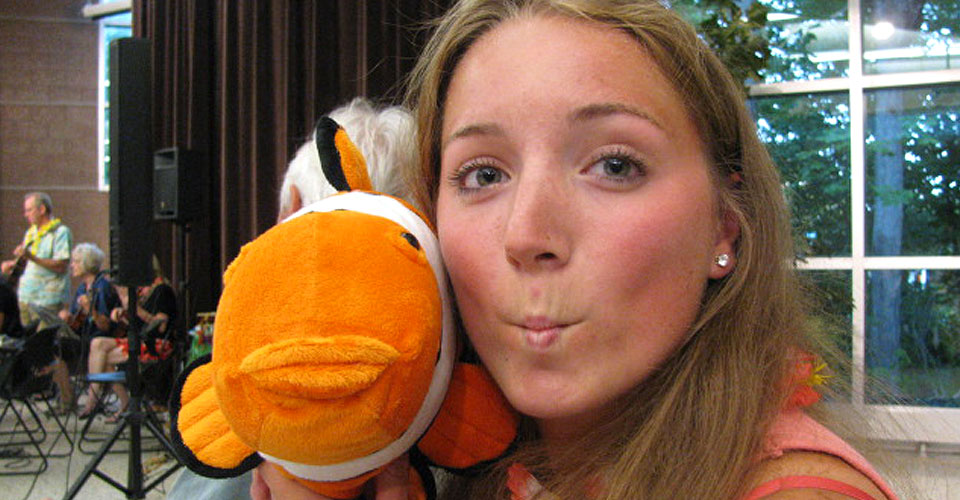 Hey there Pointers!
My name is Caitlin Braun, and I just finished up my senior year at UW-Stevens Point! My major is natural science with teaching intent, so I am hoping to one day be a high school biology or chemistry teacher. Although I am a senior, I did not graduate on May 18. Instead I get to continue on to be a super senior. I will be spending my spring semester of 2014 as a student teacher, but for the fall semester of 2013 I have an incredible opportunity to look forward to.
On June 12, I will be starting my professional internship at Walt Disney World Resort in Florida! After a lot of application forms and interviews I was extended an offer as a conservation education presenter at Walt Disney World's Animal Kingdom! The internship will run until January 25. I will be keeping you all up to date on all the exciting happenings as my time down at Disney goes on.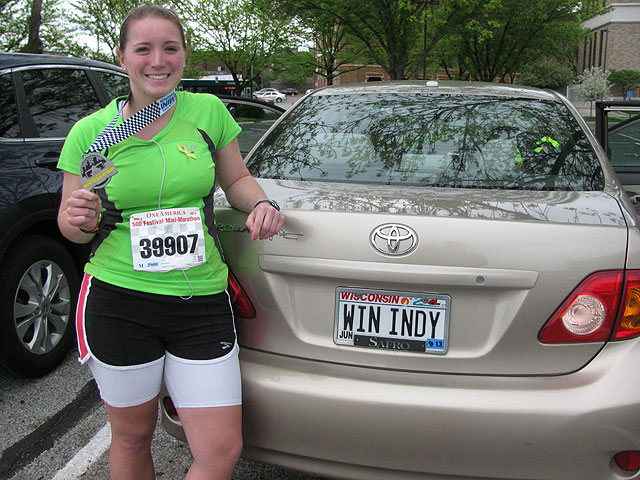 But to tell you a little about myself to help you get to know me a little more. I am a fun-loving and adventure-seeking kind of gal. I am a runner and I recently finished my fourth half marathon in Indianapolis, I am also a member of the UWSP Marathon Runners Club. And speaking of Indianapolis, my family and I went to the Indy 500 Memorial Day Weekend. I am a huge IndyCar fan, so I'm sure you will be getting updates on that front throughout my future blogs 🙂 I love reading and watching movies and have recently been introduced to Downton Abbey. I also enjoy outdoor activities, anytime I get the chance to be outside I will take it!  I'm sure I am missing things, so I will continue to introduce myself as my posting goes on, hehe 🙂
But my Disney adventure begins in the morning, I have two cars loaded with my stuff. And they are small cars so, I am actually pretty proud of myself that it all fit, hehe. My dad and brother with be driving down with me and we will be swapping drivers as the hours and miles tick by. It will be a two-day drive down to Florida, but the long drive will be worth it!
For now, that's all I've got for ya! But I am so excited to share all the new information and experiences with you as time goes on. I hope that this kind of gives you an idea of who I am and how excited I am for this internship! I am also hoping that this blog will inspire those of you who are also Disney lovers to apply for either the Disney College Program and/or the Disney internships! I hope that if you have any questions, you'll comment or send me a message/email.
-Caitlin
Caitlin Braun is a senior majoring in natural science with teaching intent at the University of Wisconsin-Stevens Point. She is interning as a conservation education presenter at Walt Disney World's Animal Kingdom.