Seeing Is Believing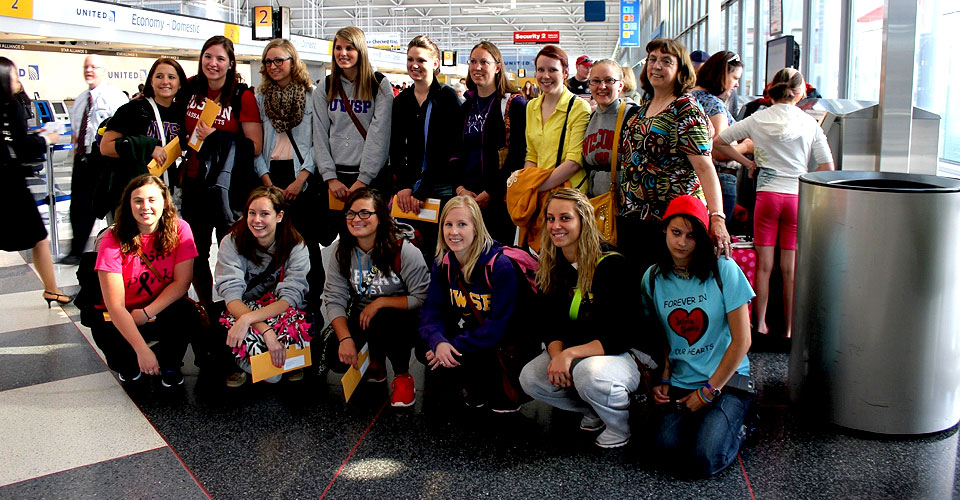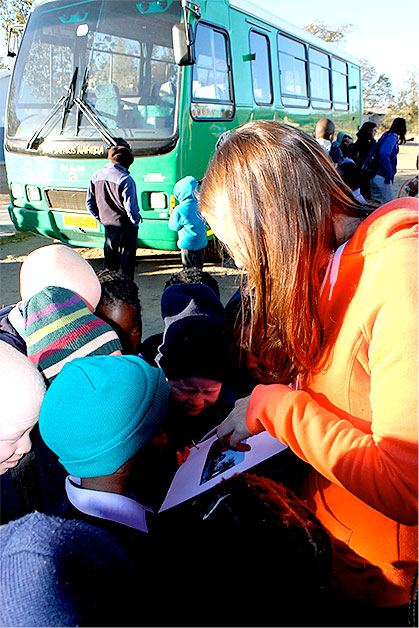 After all the mixed emotions I had prior to the trip to Namibia with the UWSP School of Education Professor Patty Caro, today proved to me that it was worth every cent and every agonizing hour on the airplane to be here.
On Friday, June 8, 2013, 15 participants boarded a plane at the Chicago O'Hare Airport for a two-hour flight to Washington Dulles Airport in D.C. From there we boarded a much larger plane for our international flight to Johannesburg, South Africa. Our international flight was eight hours to Dakar, Senegal, where we stopped only to refuel and then took off on another eight-hour flight. It was agonizing and made us all a little cramped. We were spoiled by Miss Sandy at Big Five Accommodations for a night and then Sunday morning flew to Windhoek, Namibia, spending another two hours on a plane.
We now reside at Arebbusch Lodge for the next three weeks and live in beautiful apartment style accommodations. To save on expenses we take turns cooking for one another and always spend our dinner times socializing and planning out the following day's events. This has been a great way to bond.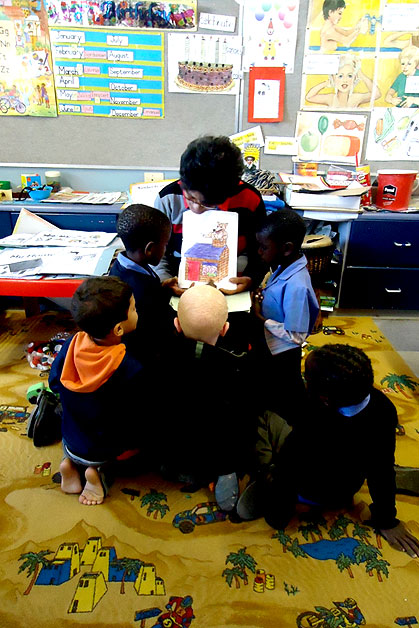 The most amazing experience of the trip occurred today when we arrived at the National Institute of Special Education (NISE). The children, known as "learners," were eagerly anticipating our arrival. When the bus pulled into the driveway the learners were jumping, cheering, waving and crowding the bus door to give hugs as soon as they could. It was the most amazing feeling of stardom that I've ever experienced.
After what seemed like a never-ending bonding experience with the learners, all 15 of us were awestruck with giant smiles plastered across our faces. I am speaking for all of us when I say the welcome received was the most impactful, life altering, eye opening acceptance imaginable. Once the students were dismissed by the principal for class, we were escorted to a staff room where we got a brief overview of the school and what our roles were going to be and then sent off to tour the school and work in an assigned classroom.
I could go on forever about the amazement of this experience but I am sure throughout the remaining days at the school I will have so much more to say and expand on. So I leave you with this thought – It's not about how you see, it's about what you see.
-Rebecca
Rebecca Wagner, a junior majoring in early childhood education at UW-Stevens Point, is blogging about her study abroad experience in Namibia, Africa.