On to the Kingdom of Animals!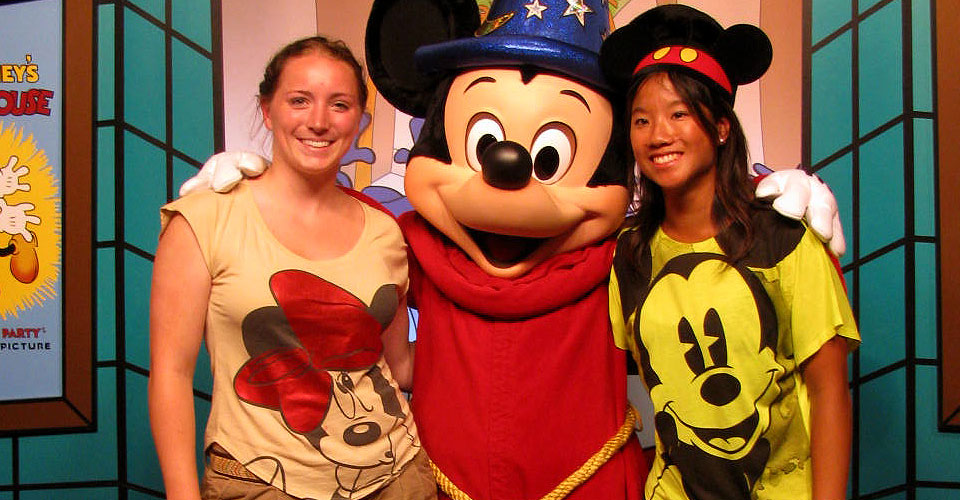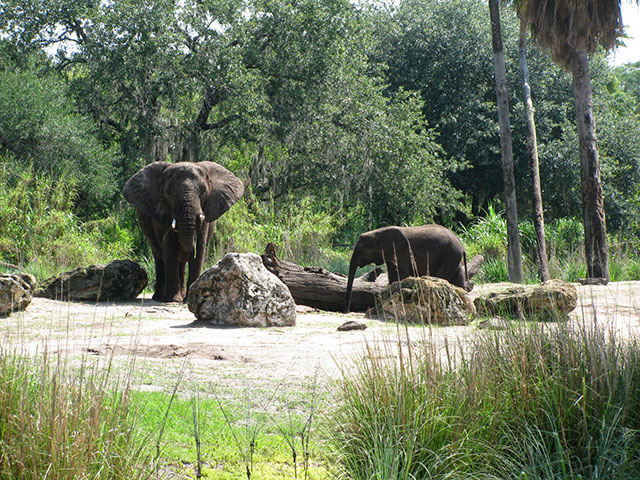 So this is my first week really being IN the park! I am so excited to learn all about Animal Kingdom and about what I am actually going to be doing! 🙂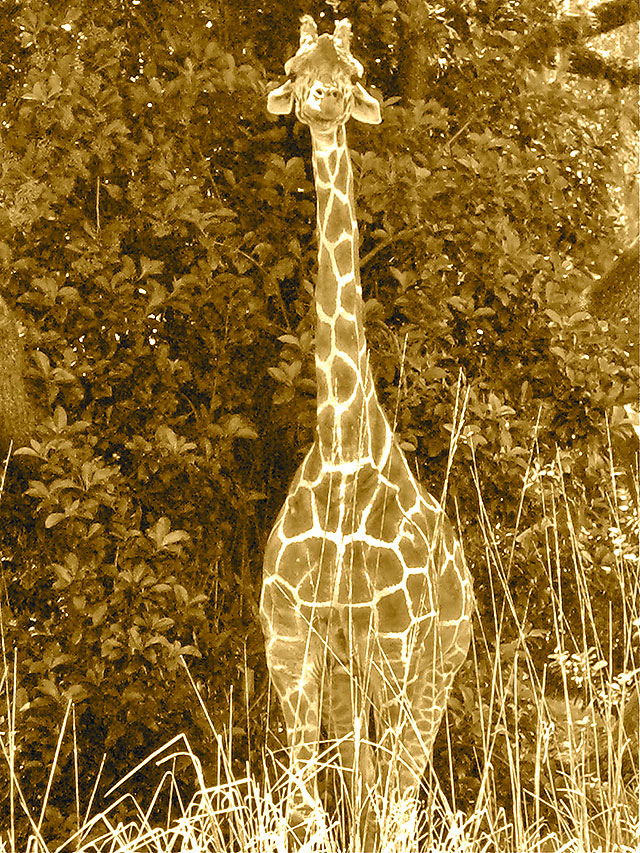 Monday, June 17
Today we had our Animal Kingdom Orientation also known as DAKlimation (acclimation to Disney's Animal Kingdom). It was kinda fun because today we had to wear business attire, but we got to wear comfortable shoes, like sneakers! We had to arrive at the cast parking lot by 7:45 a.m. because we started a tour around the park at 8 a.m. It was really neat we got to walk all around the park, on stage as well as backstage! During the tour we got a basic layout of the park, and although I've been here before I have never really had to pay this much attention to where everything is in comparison to each other. This park is HUGE!!! However, the coolest part of this morning was the fact that we got to take a private safari tour and learned about how they care for the animals and some of the ins and outs of the way our animal team here works 🙂 After our tour concluded, we had lunch at the cast cafeteria, Pride Rock, which is awesome because it's named after the Lion King! We got to meet with our new leader, Stephanie, who was actually one of the ladies that conducted my interview. We ate as a large group and we kind of got to mingle with each other, and once lunch concluded we headed to the APA building, which is where a lot of the Animal Programs Education stuff takes place. We met in a large classroom and continued our training there; however, after spending the morning out in the park (and heat) it was very hard to stay focused in a classroom until 5 p.m. Hehe!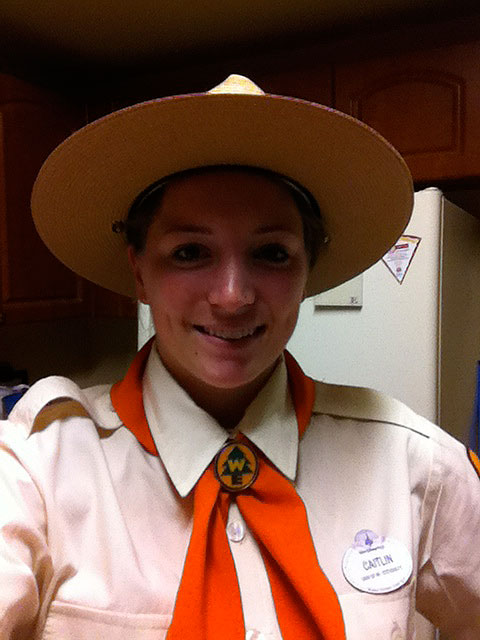 Tuesday, June 18
Today was our first on the job training, which means we get to wear our costumes for the first time EVER!!! Today we met up at Pride Rock again and from there we split up into small groups and each group was set up with a leader. My group leader was Stephanie and I am super happy that I had her because she was a lot of fun and she had a lot of information to share with us! Because we are Wilderness Explorer Troop Leaders and a main part to our job is to run the troop leader badge locations for the Wilderness Explorer activities throughout the park. So today we visited the locations in Discovery Island, and Dinoland. We all met up for lunch again and then headed to APA for some more classroom training.
Wednesday, June 19
Today was almost the same set up as yesterday except we went to the badge locations in Africa, Asia, and Conservation Station. Learning our way through the park is getting better, but the backstage areas are still very intimidating! I'm not sure how I feel about finding my way backstage yet. But like yesterday we ended the day in the classroom, but the good news is that tomorrow we have the day off!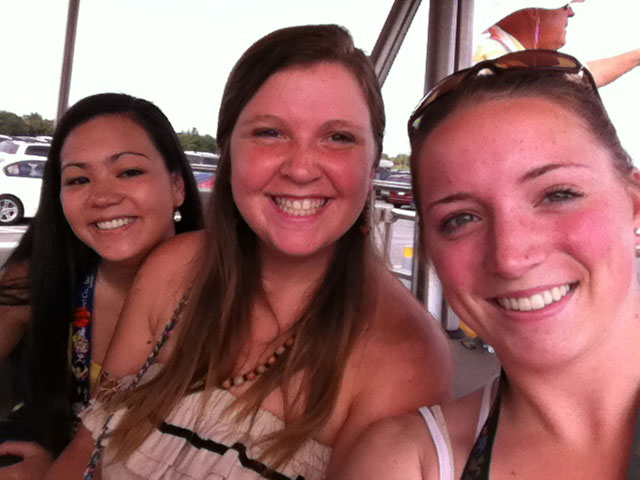 Thursday, June 20
Day off! So what do I do on my day off?! I go back to Animal Kingdom! Today a few of my friends and I decided that we should go to the park and actually do some of the Wilderness Explorer activities before we actually have to run the activities. We head over to the park bright and early so this way we have enough time to do a lot of the activities. Off course we hit up some of the big rides, but our main focus was to earn some badges as Wilderness Explorers! We ended up getting through the front half of the park, but that still means that I need to earn my badges from Africa, Asia, and Conservation Station! Oh well, I will just have to come back and continue my journey 🙂
Friday, June 21
Today was mostly in the classroom work, we had to prepare a presentation. The presentation was not that big a deal because it was on something that you decided to talk about and you just had to make sure that there was an action message, just to make sure that we are understanding how to mold good conversations. Mine was about music and how you don't need an expensive instrument in order to make music. I demonstrated how you can make music out of just about anything! My presentation group had a lot of fun with it and I got good remarks from my coordinator about it.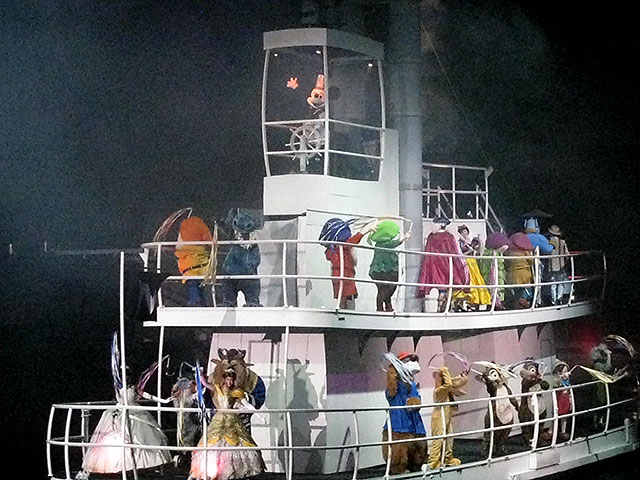 Saturday, June 22
I AM SO EXCITED! Today my friend Katelyn (another Pointer) came down from South Carolina to spend the day down here with me! We spent the day at Hollywood Studios. We got to the park bright and early and we were there for the official opening ceremony! Once we got into the park, we headed down Sunset Boulevard and road Rockin' Rollercoaster and Tower of Terror (the first of many times). After that, we headed towards the center of the park and saw the Little Mermaid show as well as Muppets 3D! We grabbed lunch at one of the quick service locations and then went to ride the Backlot Tour. It was such a cool experience because I actually got to be part of the pre-ride show! I was one of the crazy crew hands on the boat which was under attack! 🙂 At the end of the day, we made sure to catch the 10:30 p.m. Fantasmic! show, because it is awesome. It was the perfect way to end a great day!
-Caitlin
Caitlin Braun is a senior majoring in natural science with teaching intent at the University of Wisconsin-Stevens Point. She is interning as a wilderness explorer troop leader at Walt Disney World's Animal Kingdom.