Schmies takes over as head of the School of Physical Education & Athletic Training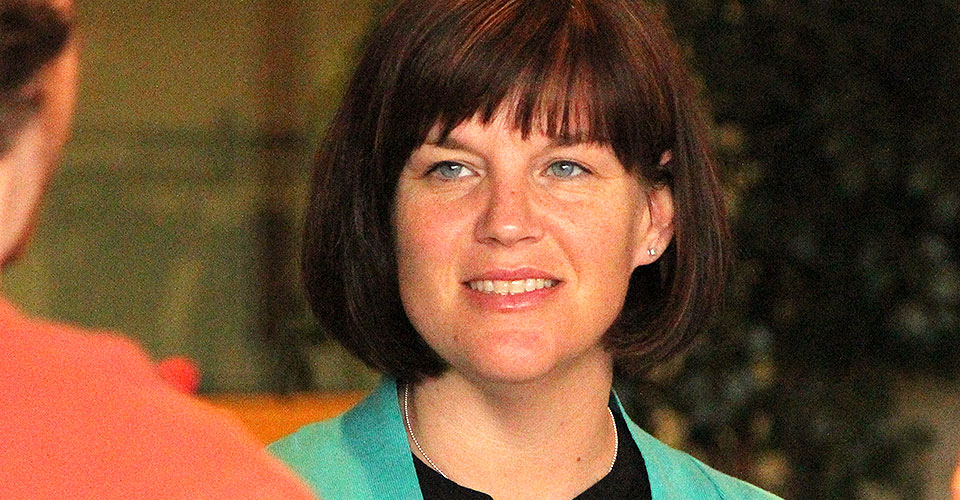 Holly Schmies, Ph.D. was appointed as the associate dean and department head of the UW-Stevens Point School of Physical Education & Athletic Training, announced College of Professional Studies Dean Marty Loy. Schmies, an clinical assistant professor, is in her 13th year as the director of UW-Stevens Point Athletic Training Education Program.
"This is an exciting time and I am grateful for the opportunity to work with the staff and students of PEAT in a new role," said Schmies. "We have a strong programs to build on and I look forward to working together to achieve continued success and to discover new areas of growth for the future."
Schmies earned her bachelor's degree in athletic training from UW-La Crosse in 1996 and her master's in educational administration from UW-Madison in 1998. She earned her doctorate from Capella University in 2011.
The native of Francis Creek, Wis., is a member of the National Athletic Trainer's Association and the Wisconsin Athletic Trainers Association where she is the chair of the Student Affairs Committee and was the secretary from 2005-10.
Schmies's three-year appointment begins July 1.