Wanderlust Colorado 2013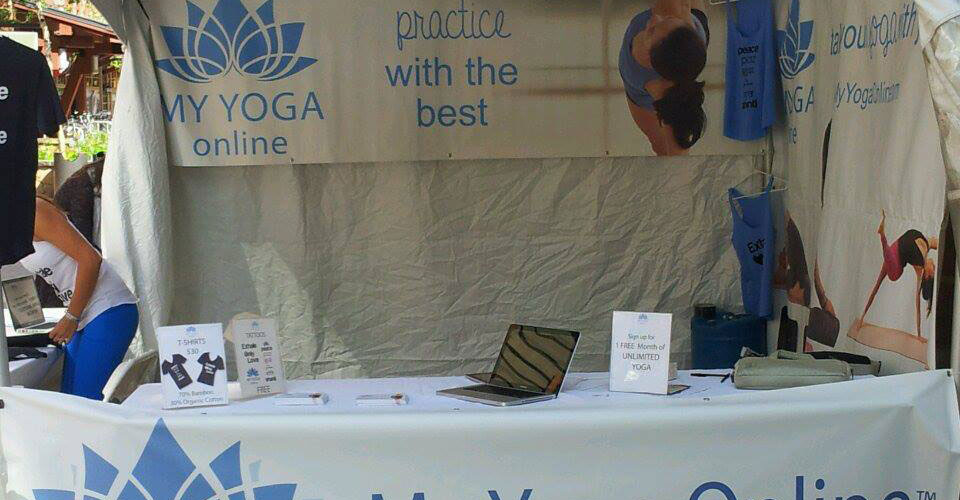 The title for "Most Incredible Experience in Yoga History" goes to Wanderlust Festival Colorado! It's a yoga adventure like no other, with a weekend jam packed with 100+ yoga, meditation and kirtan classes! The festival brings all the greatest teachers on the planet together, along with all the yoga related music artists to jam out at night.
I went for our company with one other person from the company, Prestonne. We had three functional things to do at the festival:
1. Network with teachers, give them T-shirts, interview/film them
2. Sell T-shirts, memberships, and put free tattoos on people.
3. TAKE TONS OF YOGA CLASSES!!!!
Prestonne and I are both teachers, so we have a great time geeking out over all the yoga gods and goddesses that we got to spend time with and interview at the festival. In fact, here is my interview with Ashley Turner from Santa Monica, Calif.
After arriving in Copper Mountain, Colo., our mortality and human-ness became very apparent as we had huge issues trying to breathe! Copper Mountain is 10,000 feet above sea level, so the air was very dry and low in oxygen. Because our brains were not getting oxygen, both Prestonne and I were nauseous the first few days, and got really tired walking up a flight of stairs! (not normally a problem)
I took sooo many notes in classes, and made many personal connections as well! Plus, this also led to the company re-thinking what I do for the company day-to-day. Our CEOs want to see me continue with the company post-internship, and see me in a sales role, rather than with social media, and reviewing videos. If you know me, you know that attention to detail is not my strong suit. I do however love people, and I am so passionate about our product, and I hope people see that! It came out in the festival, when our CEO was tracking our progress of transitions
Cheers to My Yoga Online, and Wanderlust Colorado 2013!
-Matt
Matt Cooke is a senior at the University of Wisconsin-Stevens Point majoring in health promotion/wellness and musical theater.