Is Gluten Free for Me?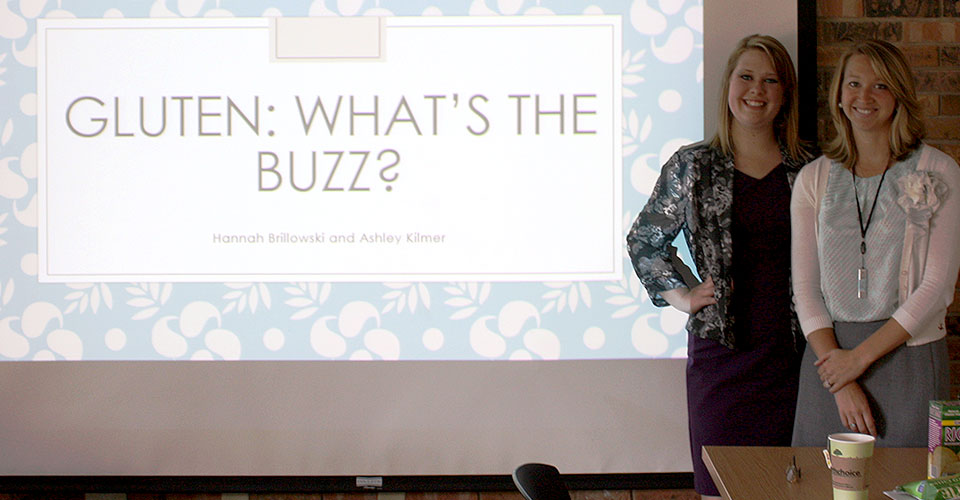 Gluten-free eating receives a lot of coverage and media hype, but what does it really mean to eat gluten free? A UW-Stevens Point dietetics alumna and current student teamed together to provide valuable information for faculty and staff as a part of the Employee Wellness Summer Lunch and Learn Series on Tuesday, Aug. 13.
Hannah Brillowski '09 from University Dining Services (UDS) joined senior dietetics student Ashley Kilmer to give employees a background of gluten-free options and nutritional facts for a healthy lifestyle.
Brillowski, who worked as a catering supervisor the past four years, will begin her registered dietician (RD) internship in September.