Turning Passions into Business: Part Two
The past two years I had the opportunity to work at First Source Worldwide, LLC, a chemical manufacturer and distributor based out of Wisconsin. The company started 12 years ago out of CEO Dale Clark's at-home office. As the business grew and opportunities presented themselves, First Source Worldwide quickly grew to a company with facilities across the U.S. and internationally.
The company's success stemmed from strong leadership and dedication to exquisite execution. No detail is missed or undermined. The commitment to the company that Clark conveys is seen throughout the business. Clark's partner in life and with FSW, Carrie Clark, also plays an important role in the successes of the company.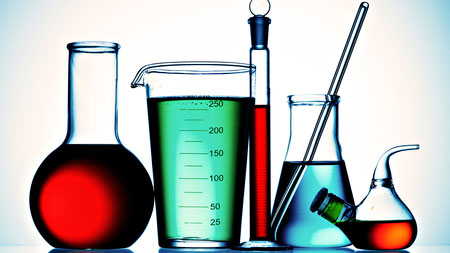 Previously CFO and now COO (as well as vice president of the company), Carrie has assisted with corporate growth by no only offering her professional skills as a CPA, but also with her strong interpersonal skills. Her days are crazy and hectic, but she always finds reasons to flash a smile in the office.
Carrie attended Marquette University in Milwaukee, Wis., graduating with a degree in accounting. She went on to earn her Certified Personal Accountant title. She enjoyed staying active during school: involved with many school organizations, holding jobs, taking full class loads and volunteering. Being involved in a diverse selection of activities taught her to keep her mind open to new experiences and step out of her comfort zone while in school. She also reflected how filling her schedule kept her on top of her game and develop strong time management skills.
When I asked Carrie about her first job out of college, she mentioned how it wasn't her ideal 'dream job,' but it put her in a place to meet influential people and gain experience in the work world. She started in Milwaukee as an accountant for a local daycare. While there wasn't much accounting involved, she did learn a lot of 'life lessons' and work with great people. She advises, "The funny thing about life is that sometimes the things that seem like setbacks do the most to help us grow."
Along with promoting a full schedule of activities, taking advantage of opportunities, and using the situation you find yourself in to your advantage, she also had advice about selecting a major. "Pick a major that you enjoy AND that you can find a job for.  Both of these are important.  Don't pick a major based on the income alone–you will likely fail. Also, don't pick a major that has no job potential–perhaps it would better suit you as a hobby."
While Carrie started and ended with accounting, her role at FSW seems all-inclusive. During a day, issues regarding employees to server status to future forecasts run across her desk. It seems to reflect her full schedule in college, not missing out on any exciting opportunity!
When asked about being in business for herself with her husband, she says, "It is very hard but very rewarding.  It can be frustrating and scary that everything really falls on your shoulders and you are ultimately responsible for everything.  Do this if you love what you do.  You will need to work a lot but if you enjoy what you do you will find pleasure in the work. I can say that I am happy we did it and I am very proud to be a part of it."
-Courtney
Courtney Cerniglia is a senior at the University of Wisconsin-Stevens Point majoring in business administration and Spanish.
 Beaker Photo: https://cache.desktopnexus.com/thumbnails/483264-bigthumbnail.jpg