Accounting alum shares internship experience with students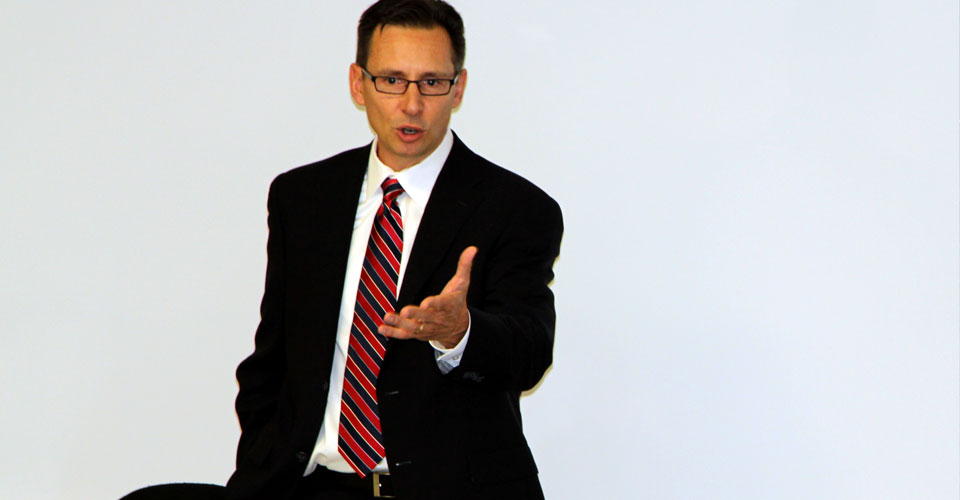 Kirk Booher '86 returned to UW-Stevens Point today to listen to internship presentations and share his own accounting internship story from Clifton Gunderson (now Clifton Larson Allen) in 1986. Booher is currently a senior vice president at BB&T Bank in Chicago.
Work History:
BB&T Bank – BB&T Real Estate Funding, LLC, Chicago, Ill.
Senior Vice President – Manager, April 2007–Present
Created a middle market bridge lending platform (Grandbridge Real Estate Capital) in association with a bank and mortgage banking entity. Sold to BB&T Bank in December 2007.
Manage the strategy, origination and underwriting of the program (re-branded to BB&T Real Estate Funding), as a proprietary lending subsidiary of Grandbridge Real Estate Capital and BB&T Bank. Approximately $900 million originated since 2008.