Introduction: Meet Lee Bartnik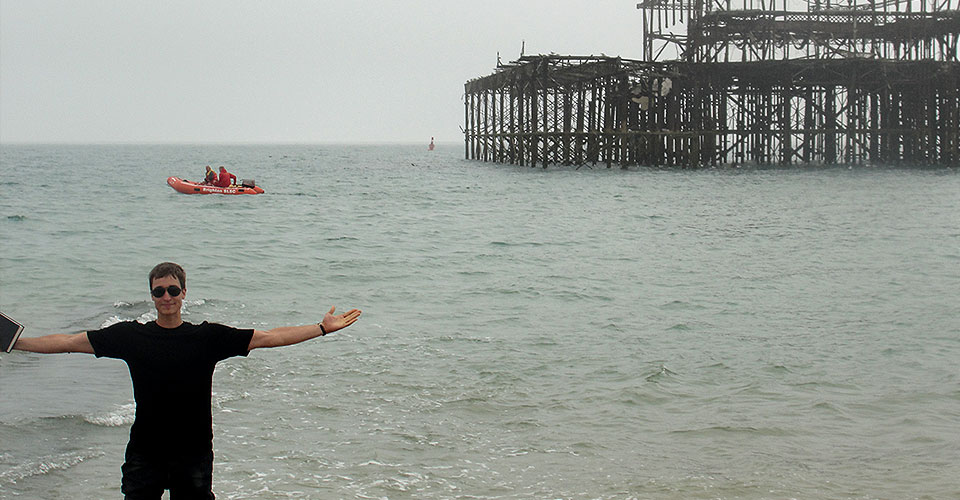 My name is Lee Bartnik and I am a super senior studying dietetics at UW-Stevens Point and I'm currently enrolled in the London internship semester program. This is my blog, written to my fellow students to entertain and possibly inform.
Well, it is Sunday evening, which usually means struggling to find a live stream of the Packers, only to have it give out in the last minutes. You just can't trust an online feed for something as important as sports. Oh well, such is life in London. Nah, I try to spend as little time as possible engaging in American pastimes, but some football on Sunday is one slice of home I like to indulge. Instead I'm working on a paper for Art and Architecture class. I don't know anything about art or architecture, so this has been quite difficult. London is about as good a place as any to learn though, as we meet in different locations throughout the city for each class. Week 2 was in the Banqueting House, the first classical building erected in Britain. Last week was Trafalgar Square and the National Portrait Gallery. I know this may not mean much to anybody, but trust me, it's awesome.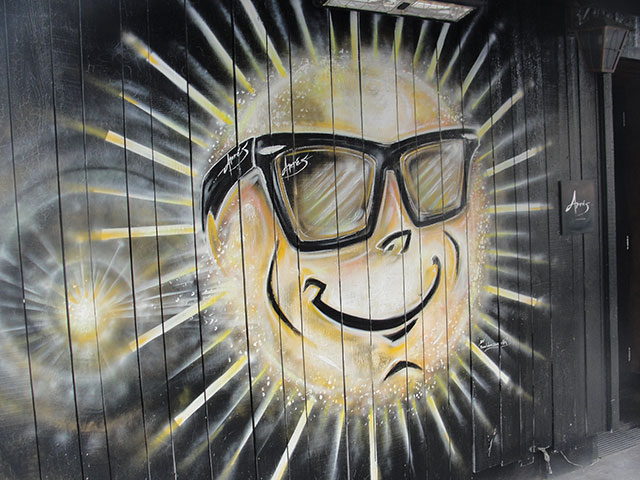 There are a great deal of free museums around, including museums of science, fashion, art, zoology, and pretty much anything else you could imagine a museum being dedicated to (including the Sherlock Holmes museum, which isn't free and isn't worth it, from what I've heard). It's really cool just to go in on your own and look around, but having a professor's perspectives and knowledge really adds a great deal to the experience.
So, in a nutshell, London is a lot like large American cities except that people dress nicer, the toilets don't work as well, and, of course, the vehicles drive on the opposite side of the road. This may not seem like a big deal, but trust me, it's dangerous. One day I was walking to my internship (which I'll discuss in a bit); I started to cross the road, saw a bus, turned back and WHAM! Just got smoked by a motorcycle! He went down, I went flying, and he was angry. "WHAT ARE YOU DOING?" I helped him pick up his bike, luckily it wasn't scratched, and he cooled down. I took the opportunity to walk away in a random direction as fast as possible. At that point, I decided to slow down and be more careful.
As I mentioned, I'm in the London internship program, which consists of six credits of courses (I'm taking Art and Architecture and Modern Theatre), and 20 internship hours per week. You get placed according to interest, and I ended up at a charity organization called Emerge Poverty Free that carries out overseas community development projects in impoverished communities. I was quite nervous about the internship, worried that either I wouldn't like it or else I wouldn't be able to fit any real need within the organization. However, it has worked out well thus far. I started with a few smaller tasks like writing articles for the website, and did these well so my opportunities have expanded quite substantially. Sometimes you just have to pretend you know what you're doing and figure things out. So far I've done everything from web design to researching new office locations for the organization (we're moving soon). And I haven't felt overwhelmed by any task that has been thrown my way. It's amazing what ¾ of a dietetics education will do for a person! Honestly, I am very grateful for the education I've received at UWSP, particularly in dietetics (there's my plug, Jasia). No, I'm serious though, it's great. We don't just learn specific skills or tasks; we learn how to solve problems. The rest of the UWSP students in the program are incredible as well; I couldn't ask for a nicer group of people to be traveling with. They all seem like high-capacity individuals, very responsible, etc; products of UWSP. Seriously, they're not paying me for school promotion … Until next time.
-Lee
Lee Bartnik, a senior at the University of Wisconsin-Stevens Point majoring in dietetics, is blogging about his study abroad experience in London.