Experiences with professors at UWSP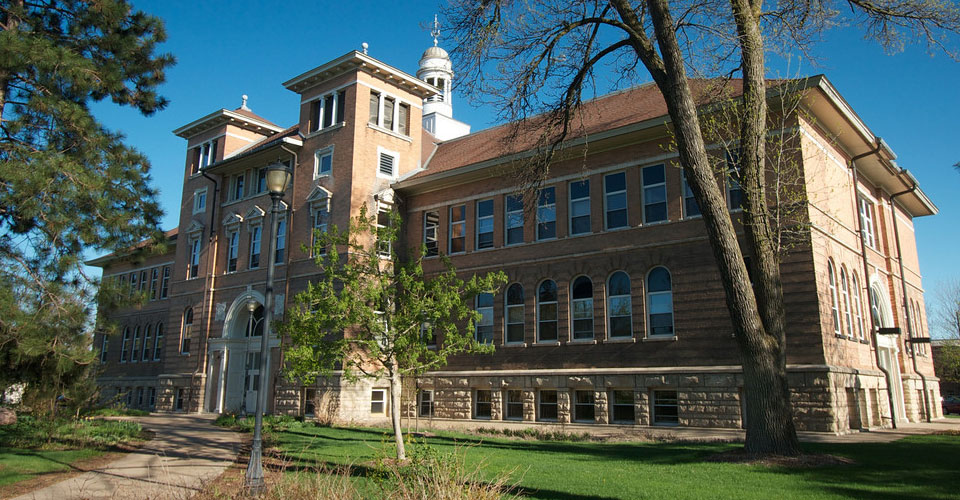 Hola chicos!
Happy November! I hope everyone is getting ready and excited for the holiday season, I can't believe we are already to that time of the year again. A year ago at this time I was getting ready to go to Spain, but I feel like it was just yesterday. This last year has flown by for me; actually the last three years has flown by. I feel like it wasn't that long ago that I was applying for colleges and beginning my college career. When I was a senior in high school I was pretty sure I wanted to come to University of Wisconsin-Stevens Point, but it was a tough and important decision that took some time to think through. For me, the greatest factor that pushed me to choose UWSP was what I had heard about class size and professor/student contact. Being from Madison obviously I was consider University of Wisconsin-Madison, but I had heard that the classes were often large, taught by TAs, and sometimes students never met their professors. I realized that if I was going to spend a large amount of money and time on my education, I wanted to know my professors and have smaller class size. Looking back, I know I made the right decision and I couldn't be happier with my professor and classroom experiences.
For me there are several main characteristics that make up a good professor: they should be clear on the expectations of the class, they should be passionate about what they teach and about teaching itself, and finally they should inspire you as the student. I think it's ideal if the professor contains at least one, if not all of those characteristics and I would say the grand majority have a least one of those attributes. I am fortunate to have had some amazing professors up to this point in my college career.
First, when I was an incoming freshman I took a math course with Professor Cherysse Scott and to this day I think she is the best professor I've ever had. She exemplifies what you should expect from a professor and much more. She is clear with what is expected of the students, she makes sure the workload is appropriate for the class, she won't baby students but will help students to make sure everyone understands. I have noticed, especially with mathematics, that many students have different levels of background knowledge (I'm guessing it's just what they were taught in high school), and it can often be difficult if half the class knows the material right away and the other half has never even seen it before. Professor Scott clearly loves math, but beyond that she knows how to teach it. I think there is a big difference between understanding topic and being able to teach a topic to other people, and she definitely can teach it in a manner that the whole class will understand. When I had to register for another math course this semester I made sure to take her section and I was so surprised and happy when she remembered my name on the first day of class, which to me is going above and beyond. She was the one who made me feel that I had for sure picked the right campus.
Another great professor I have had is Assistant Professor of Religious Studies Luke Whitmore. When I was a sophomore I decided to take one of my general degree requirement (GDR) courses for a humanities credit. I don't know why but I took a course about how to look at and study religions. Professor Whitmore is another very clear and organized professor, but what I loved most about his class was the atmosphere he created. Much of the class was discussion based and for many people talking about religion can be very awkward or intimidating; however Professor Whitmore made the class very easy going when discussing sometimes sensitive topics in such a way that everyone was talking and no one was uncomfortable. He was also clearly passionate about what he was teaching and since that class I have not been able to get religious studies off my mind. I finally decided that next semester I will take another course with him and plan to pick up a religious studies minor. That just shows how one professor can inspire you to do things you never thought you would do. Coming into college I never would have thought about studying religious studies, but just by chance I took a class with a great professor and found a topic I truly enjoy and love to study. I cannot wait to continue to take classes with Professor Whitmore and embark on this new minor.
These are just two examples of great experiences I have had with professors but I can honestly say I could write for hours about the positive experiences I have had with professors and classes at UW-Stevens Point. I feel confident that I can sign up for a class with a professor I don't know and I will most likely have a good experience. I have asked my friends and all of them have had similar, positive experiences with the majority of their professors. This being said, I think it is important for everyone to make their own judgments with professors. I know it's easy to listen to your friends or read online reviews of professors, but don't let that stop you from taking a class with a certain professor. Just because one person didn't like them doesn't mean you won't. Each student learns differently, and each professor deserves the chance to prove they are capable of meeting your needs as a student.
I think when looking at colleges, everyone should be knowledgeable of the average class size and what current students think about the professors at that school. We come to college to be taught, wouldn't you want to be taught by someone who loves what they do and are good at it?
Hasta Luego,
Alexia
Alexia Szabo is a junior majoring in economics, Spanish and international studies at UW-Stevens Point.