Taste of Success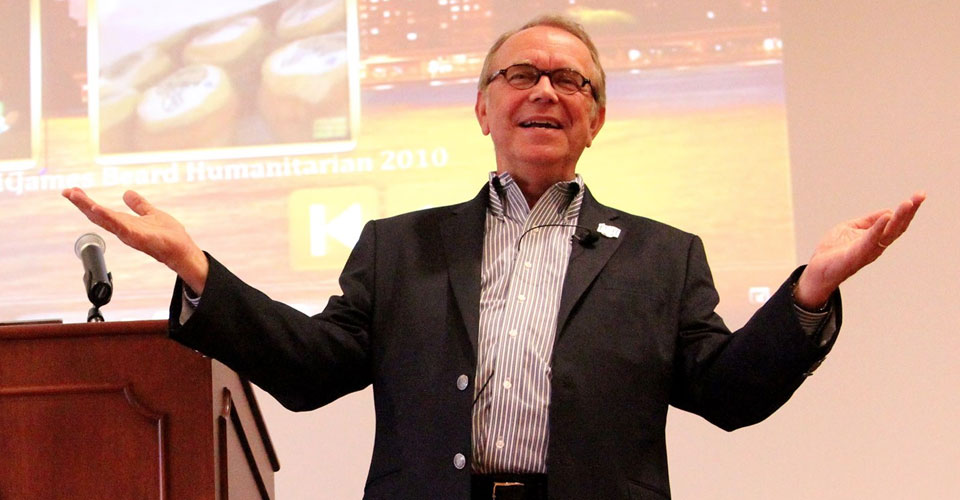 As you know, I've been studying social entrepreneurship in my Business 390 course, Business Ethics, with Professor Lyna Matesi. A few weeks ago, we had Wayne Kostroski, Taste of the NFL founder, come into our classroom for a two-part presentation on social entrepreneurship, ethical business practices and general life lessons. He drew on his life experiences and what he's done with Taste of the NFL.
Taste of the NFL started in 1992, in Minneapolis, Minn. Planning had began for the grandest brawl of all-time, the Superbowl, and Kostroski had a new idea for a charity event. He developed Taste of the NFL, a Superbowl-eve, 100% profit to charity event inviting in master chefs from each of the 32 NFL cities across America. Each chef would represent their city alongside a current or former player of their respective team. The chefs would prepare a gourmet dish that each attendee can tour around the room and sample along with a wine pairing. Then, they could chat with the player, bid in an auction, and enjoy live entertainment. The event was (and still is) a huge success. They serve over 2,000 guests and have raised a total of $14 million dollars that goes directly to the 32 cities food bank programs to combat hunger.
Wayne brought up a few intriguing topics on ethics and business during his two days with us, these are two of them:
Interdependence
In order to achieve success, you must recognize the interdependence of your personal self, your professional self, and your community. Your professional actions affect your personal self, and your community. And keeping this in mind will allow you to make sound business decisions, good personal choices, and benefit the community collectively.
Define Success
What is your definition of success? I'm sure you've heard this question before. As college students, we're about to launch into our careers. We often say we want to be successful, but what does that mean? Money? A job? Family? Those are generic answers … what does success really mean to you, what's that long term goal? Obviously we don't have it all figured out yet, but starting to spend time crafting our definition of success now will give us more of an opportunity to make it a reality.
By staying true to your definition of success while recognizing the interrelatedness of the world and people around you, you can live a sound life. Wayne Kostroski said, "You may get burned or taken advantage of along the way, but don't falter off your path. At the very least, you will be happy." And isn't happiness success in itself?
All the best,
Courtney
Courtney Cerniglia is a senior at the University of Wisconsin-Stevens Point majoring in business administration and Spanish.