Supporting Communication for Adults with Acute and Chronic Aphasia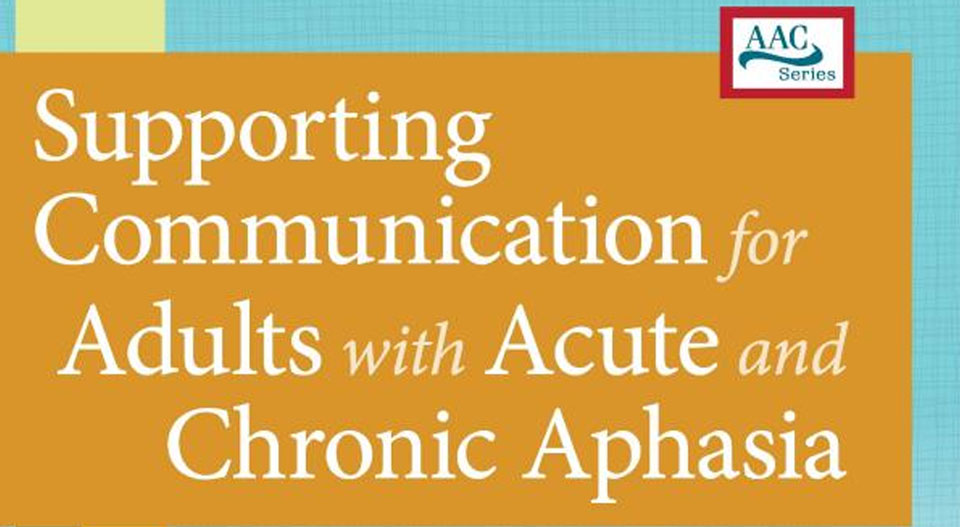 Professor of Communicative Disorders Julia King, Ph.D., CCC-SLP, has a new textbook out that can help speech-language pathologists provide the best support for adults with aphasia and help them make a successful return to daily life.
"Supporting Communication for Adults with Acute and Chronic Aphasia," co-authored by King, Nina Simmons-Mackie and David Beukelman, provides clear answers are in this comprehensive text, the definitive guide to research-based strategies, supports, and technologies that improve outcomes for adults with chronic or acute aphasia.
Introducing a unique approach to aphasia treatment, this book goes far beyond coverage of AAC devices, revealing innovative ways to educate families and communities about the needs of people with aphasia and encourage ongoing participation in everyday life. SLPs, OTs, PTs, and other service providers will get the foundational knowledge they need to:
leverage today's technology-both electronic and non-electronic options-to support communication
ensure effective communication support across all healthcare settings and stages of recovery
implement therapeutic assessments that involve patients as proactive partners in their rehabilitation
weave communication supports into inpatient and outpatient therapy
conduct aphasia treatment in small groups to enhance communication and reduce social isolation
support participation in everyday situations, including self-care, leisure activities, and interpersonal interactions
strengthen social relationships by training the communication partners of people with aphasia
maintain ongoing, long-term communication support that adapts to changing needs
An ideal textbook for graduate courses on aphasia-and an indispensable resource for practicing SLPs and other service providers-this book will help professionals strengthen the communication skills, social competence, and life satisfaction of people with aphasia.
"Supporting Communication for Adults with Acute and Chronic Aphasia" is available on Amazon.com.