How I got sucked into the CPS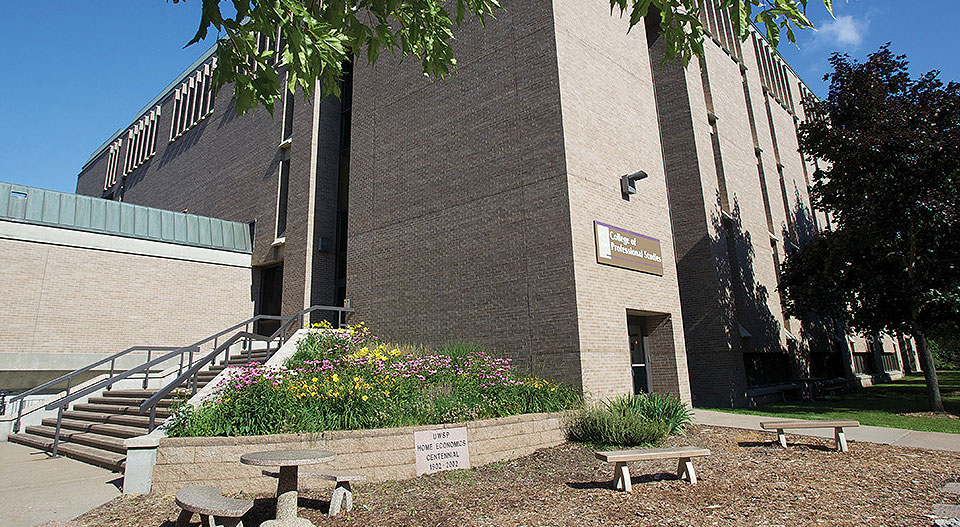 As I keep saying and saying and saying, I started my first year here as an English and German double major–and stick with me, I'm going somewhere with this.
I can actually pinpoint the moment in my first UW-Stevens Point German class where I began to think that while I loved the language, teaching it really didn't seem like something I wanted after all. Awkwarrrddddd.
I was at this same time in a Food and Nutrition course for the wellness credit, and it was engaging in a way that classes too frequently aren't–especially gen eds. I looked forward to class. I was excited about it! The subject material meant something to me. I started to feel that maybe this was something I'd rather pursue. I met with some people and asked how I could teach these things in a high school. I remember asking my adviser Lori Macrander, "Is that a thing? Can I do that?" She suggested that I look at family & consumer sciences and told me a little about what it was. More and more as I thought about it over the next few weeks, I got real attached to the idea of teaching about foods and nutrition. I felt much the same way about it as I do about English. Now, if you ever meet me and come to realize just how much I love English teachery things, you will understand that this is a big ole' deal. The course ended at midterm, but I just kept thinking about it, and I felt more and more sure that this was something I really ought to do something about.
By the end of the semester I was pretty certain of two facts: I felt as if I wanted to drop my German major, and also that I wanted to find out more about family & consumer sciences. The first thing I was advised to do when I was told that FCS was indeed a thing was to take the major's introductory course, FCS 290. Its purpose is to sort of broadly survey all that the field of family & consumer sciences encompasses. I enrolled, and I got super into it right away. It was a great fit for me! The course had a built-in component of classroom observation for those who thought they'd maybe like to teach FCS in a schoolroom, and it won me over immediately. It's amazing what a broad field FCS is–really different, actually, from the idea of "home ec" that most people have. It's so varied, and it's so applicable to life–and so fun–that I can't imagine going back now.
And so here's my little shtick on this:
I know a lot of people, within and without my major and everything that I'm involved in and in my residence hall and even from other schools and at other schools, and even people I've just stood next to in lines 300 miles away from this place who aren't sure what they want to do. They don't know what major they want, or they don't know if they want the major they have, or they're hesitant to switch because they're not certain if they're making the wrong decision. It is scary as all Hell to feel this way. I get that.
If you're confused about what you'd like to do with your life after school, or if you're considering a major but you're unsure if it's the thing for you, or if you're not quite sure what it is, or if you want to make sure you wouldn't like this new thing better than the thing you're studying now … take the intro course. Just take it. You could love it or hate it, but in a lot of cases those courses are an invaluable way to gauge that! They will tell you a lot about what a major truly means, and they often explore what their related careers are.
Think you wanna switch? Take that course. You don't even have to drop your major first in some cases. Maybe you shouldn't. But I really really seriously doubt it'd hurt.
Just think about it, if this is the boat you're in. I know that it helped me. I can't tell you what your path is, of course. But in the College of Professional Studies, which has such a wide variety of majors that overlap in so many strange and unpredictable ways, it is always to your advantage to keep an eye out for something you might not even realize you love to death. Like me and food.
I mean, I knew I loved food, but I didn't know I wanted to spend the rest of my life talking about it.
-Amy
Amy Vida is a junior at the University of Wisconsin-Stevens Point majoring in family & consumer sciences and English.