Pointers travel to Orlando for "Voyages for Growth"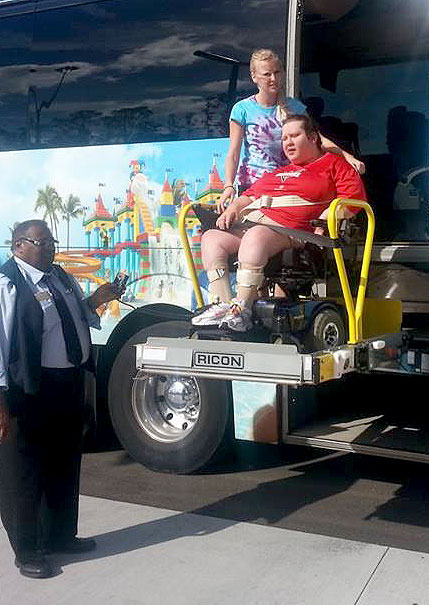 While other students wrapped up the semester during a blistery cold final week of classes at UW-Stevens Point, Mindy Olson took off for the warm sunshine at Walt Disney World and Sea World in Orlando, Fla. But she wasn't there on vacation, rather the senior education student provided care during a trip for nine individuals with developmental disabilities–making their dreams come true.
Olson, who works part-time as a supported apartment staff at North Central Health Care in Weston, traveled to Florida with nine clients and five other chaperones from Dec. 9–12. Eva Donohoo '01, College of Professional Studies assistant to the dean for communication, also attended the four-day trip as a volunteer staff member.
"Voyages for Growth" is a North Central Health Care Foundation program that allowed residents to select a trip of a lifetime through Hammer Travel, a Minnesota company that offers travel opportunities for individuals with developmental disabilities. Josh Senso, a 2003 UW-Stevens Point psychology graduate, is the director of Hammer Travel and led the trip to Orlando.
"I am completely honored to have been able to be a part of helping these nine individuals explore the world," said Olson. "This trip allowed them to discover Florida for themselves, outside of what they have seen on TV or have heard about elsewhere."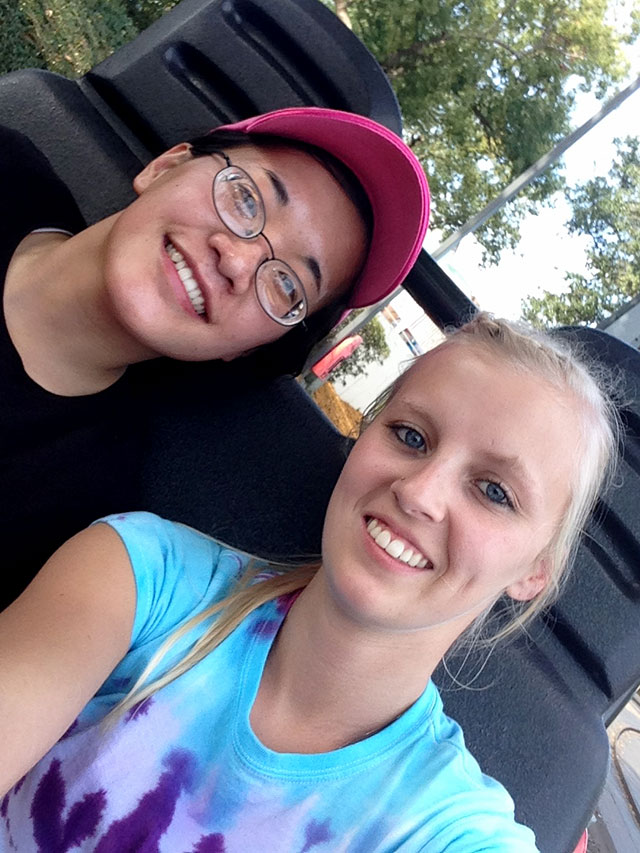 All the extra work Olson had to put in ahead of time at school was well worth it. "The ladies that I work with are a part of me–they are like family and I wanted to do whatever it took to make this a successful trip for them," said Olson. "North Central Health Care was very generous in providing this opportunity for our residents and I was more than willing to take on the stress of completing all of my tasks for school a week early, missing all the reviews and wrap ups that come in the last week of classes before finals to be able to help them make memories that they will never forget."
Even though Olson wasn't on campus during the final week of classes, she still learned a great deal. "Patience is a virtue! This is something that I have learned over the years, but was reintroduced to along the way." She added, "Sometimes the littlest things create the biggest memories! One of the clients keeps talking about being able to drive me in the go-kart and gets a kick out of it each time she tells someone."
The nine residents aren't the only ones who experienced a "Voyage for Growth" during the trip. "This experience is something they will talk about for many years to come," said Olson. "It delights me to think that I was able enjoy this experience with them!"