Paying for College
Hola chicos!
Did everyone survive the ice age we've been having here in Wisconsin? I know it was a rough week or so for me, I have come to hate the snow and cold. It never really bothered me until I realized that there are places in the world that still have great weather but don't have to hike through a blizzard everyday. I guess it makes it an adventure and I always enjoy a good adventure. Aside from this harsh winter and new semester of classes, I have been doing a lot of thinking about money. This is the time when most students have a new round of bills to pay, whether it be tuition, rent or even just new notebooks and textbooks for classes. It can be stressful and maybe even seem impossible at times to afford everything, but just relax and read some of my ways that I pay for college at UW-Stevens Point.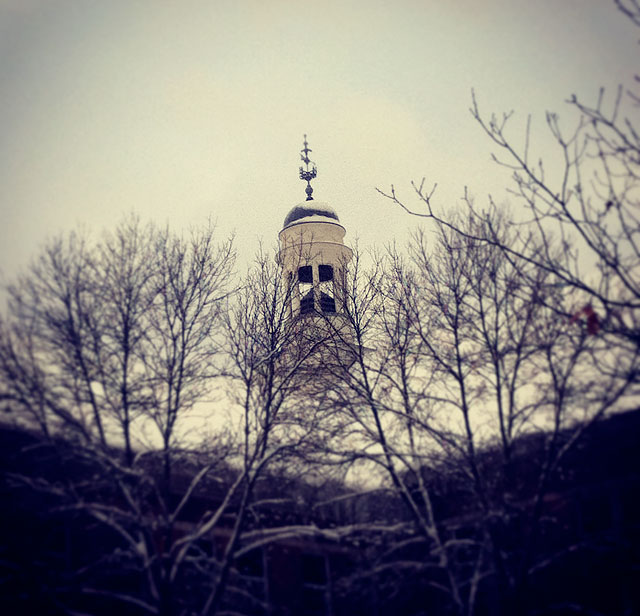 The first thing that I recommend everyone do it apply for financial aid (FAFSA). It may seem obvious but I know people that think it won't help them, or they forget to do it. You have to reapply every year, and now is the time to do it for the '14-'15 school year. It only takes a short amount of time and some tax information (probably from your parents) to complete. It can help you get not only loans, but also grants and work study for jobs.
This leads me to my next way that I pay for college, my job. Not only do I write this blog for the College of Professional Studies, I am also an accounting assistant at Payment Services in Old Main. It's an on-campus job that gives me great experience that is relevant for my future. I just talked to my adviser when I was looking for a job and she gave me some great recommendations. The Student Involvement and Employment Office (SIEO) is also a great place to go when looking for a job. It has a great website that allows you to search for jobs in your area of interest both on and off of campus. Even just working a couple hours a week can bring in some extra money for you to save (or spend) as you please. If you need help with your résumé before you turn it in with a job, I would definitely recommend checking out Career Services in the Student Services Building. I took my résumé in last week during walk-in hours (Thursday 1-4 p.m.) and I was giving a lot of pointers and helpful critique about my résumé.
Another great way, probably the best way, to pay for college is with scholarships. To me this is the most rewarding because it's basically free money that you get for working hard or demonstrating some sort of skill. Right now the School of Business & Economics is has there applications available for its scholarships. If you are in the School of Business & Economics I would highly recommend you apply! Most departments offer some sort of scholarship opportunity, so I would suggest you go to the department office or ask your adviser for information in regards to scholarships.
Finally, when you're really in need of money it doesn't hurt to ask those who support you. Some students might have their parents paying for everything or nothing at all, but it doesn't hurt to ask when you're in need of some help. I try to pay for everything on my own but I know my parents are there to help when I need, whether it be money or just emotional support when I'm stressed about money or anything really.
Also, remember a lot of these ways you pay for college here can also work for study abroad programs. Your financial aid applies to all UW-Stevens Point programs, and there are a lot of scholarships available specifically if you are going abroad. Don't think you can't study abroad because it is too expensive, there are ways to make it work.
Well there you have it, I hope that this maybe eases some of your minds at this time when most of us are thinking about money. I know it can be stressful and everyone has to go through it but there are resources and ways to help. From tuition in state, to abroad, to rent and groceries, there are ways to pay for what you need and feel good about it. Have a good week everyone!
Hasta Luego,
Alexia
Alexia Szabo is a junior majoring in economics, Spanish and international studies at UW-Stevens Point.