Down Time & Close Visits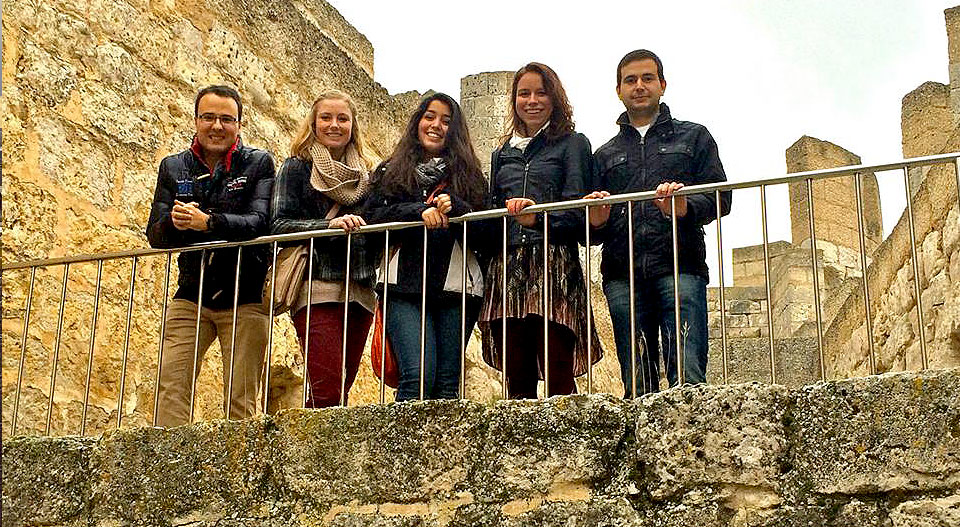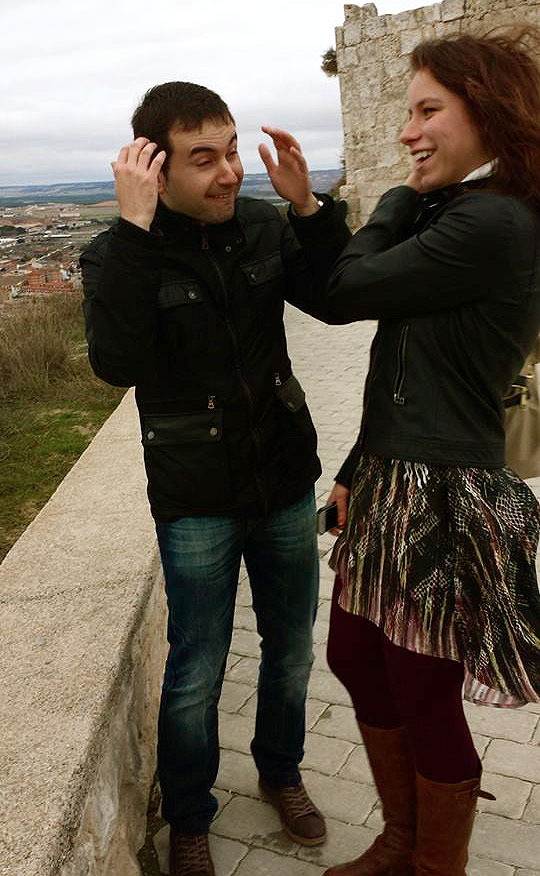 We had a few 'off' weeks where we weren't traveling or scheduled through the university. It gave us a few moments to breathe which was nice. Although we wished the weather would've cooperated more (while you had snow, we had cold rains), it gave us the opportunity to explore things closer in and around Valladolid.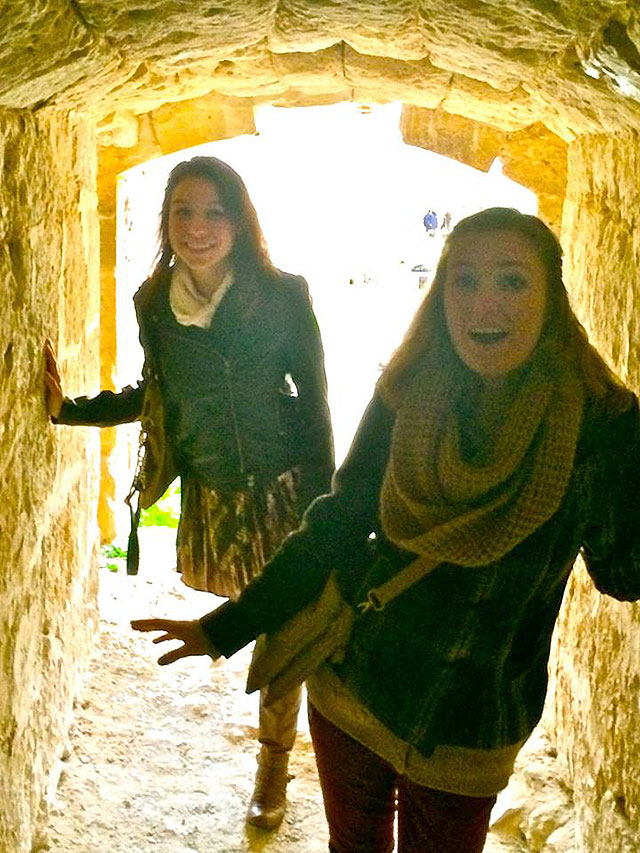 One weekend my friends David and Iván packed us up in a car and took us to Peñafiel, a close city known for wine. We went to the castle of the city, atop a hill, home of the wine museum of the area. As we drove out to the castle, we passed miles and miles of grape vines. I asked how the grapes were harvested, they said by hand! Can you imagine picking grapes one by one?
We got a tour of the castle including impressive views from the towers. It is shaped in the form of a boat and wasn't used for the dwelling of royalty, but rather for defensive purposes. Naturally, there were big 'cavern' areas where they stored wine and jamón during the warm summer months. At the end of the tour we had a taste of the best local wines paired with fresh cheese. Cheese here is usually from goat milk, not cows!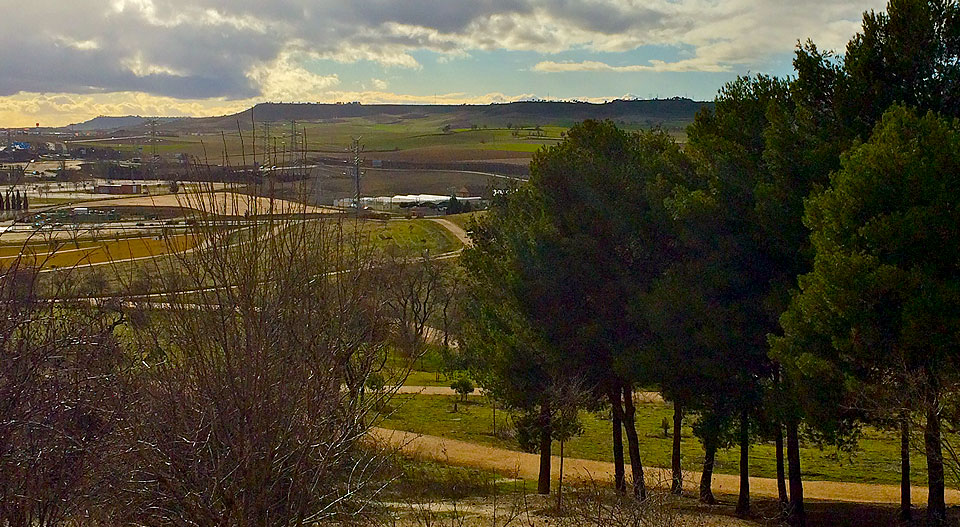 One of my girl friends and I decided to spend another beautiful Sunday afternoon exploring on foot. We found a route to a hill on the outskirts of the city where we could hike up the sides to get a fantastic view of our city. It was breathtaking! Look, there's my flat!
We also enjoyed things like running out into the country alongside the river, Friday night tapas, paseos, many cups of café con leche, intercambios, spring break planning, and more! This break gave us a chance to get settled and catch up before some serious traveling sets in!
Hasta Luego,
Courtney
Courtney Cerniglia is a senior at the University of Wisconsin-Stevens Point majoring in business administration and Spanish.