UWSP health promotion/wellness program receives Distinguished Program Award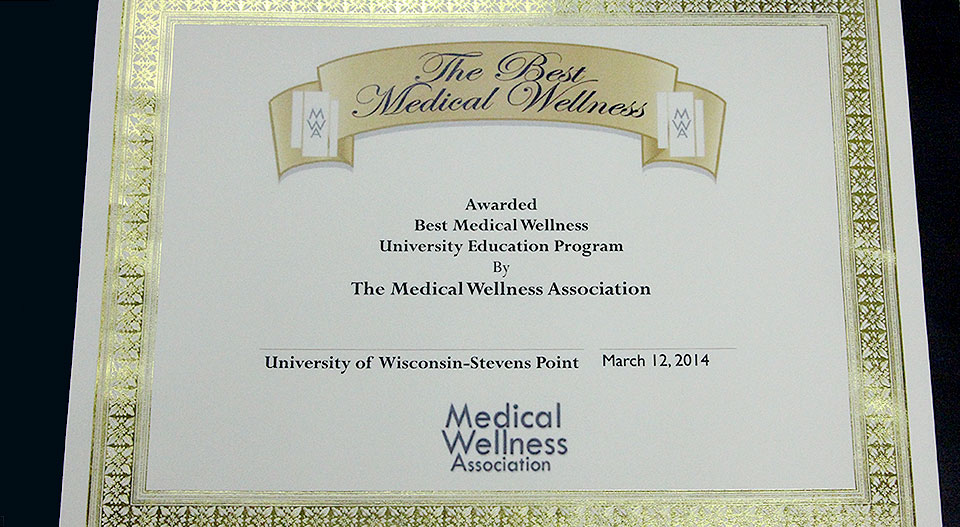 The health promotion/wellness program at the University of Wisconsin-Stevens Point was honored with a Distinguished Program Award for Best Medical Wellness Program for a University by the Medical Wellness Association. This award is in recognition of a long history of producing outstanding, entry-level health and wellness experts for wellness positions across the country.
"We are particularly impressed with the quality of graduates and the national-level internship experiences of the graduates of the program," said Christopher Breuleux, Ph.D., president of the Medical Wellness Association.
The award was presented at the Medical Wellness Summit in San Diego, California, on March 12, 2014.