Students capture athletic training quiz bowl title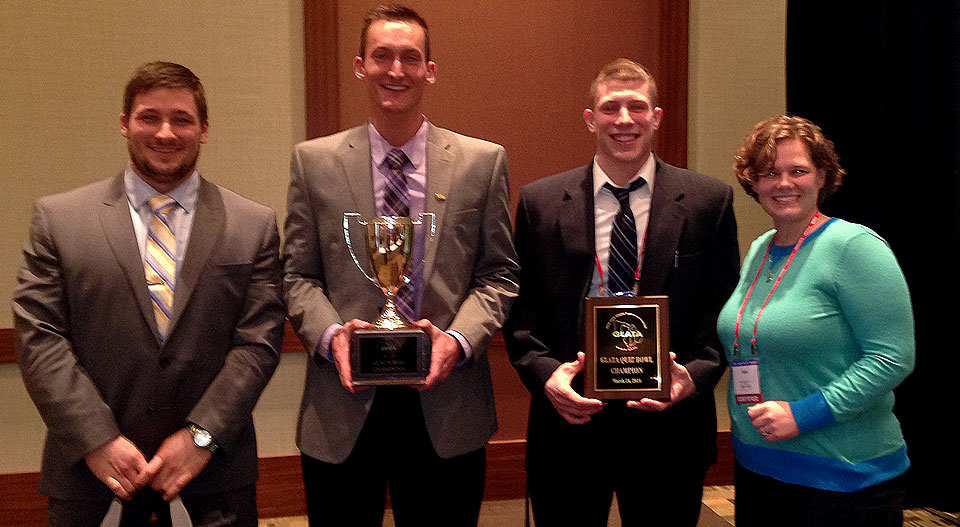 With wins at the state and district level, three students from UW-Stevens Point will represent the Great Lakes region at the National Athletic Trainers' Association convention (NATA) in Indianapolis this June.
Athletic training seniors Jon Pickos, Michael Kurek and Seth Kuhn won the Great Lakes Athletic Trainers Association (GLATA) Quiz Bowl on Friday, March 14 in Wheeling, Ill. They captured the WATA state Quiz Bowl title last spring to advance to districts.
The UW-Stevens Point athletic training program is accredited by the Commission on Accreditation of Athletic Training Education (CAATE). The program was awarded continuing accreditation for 10 years in August 2011.