Living the Kiwi Life!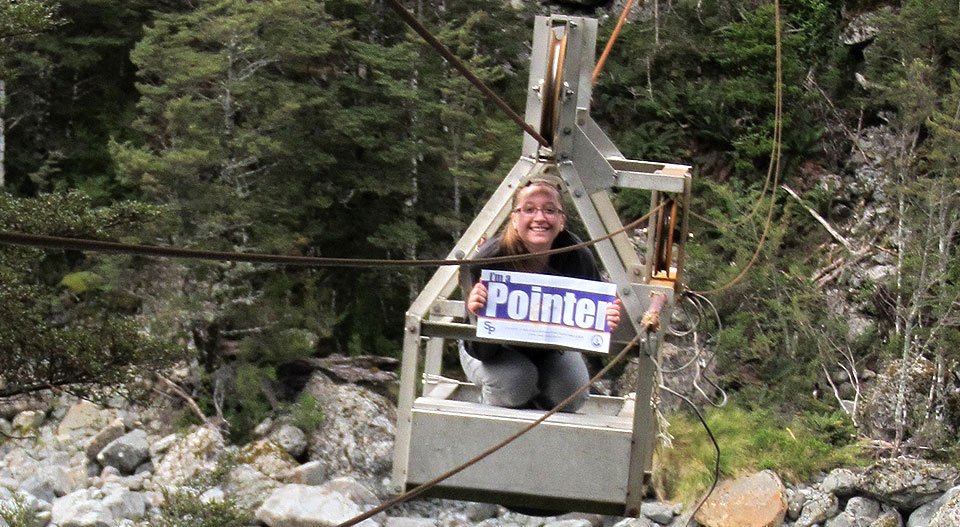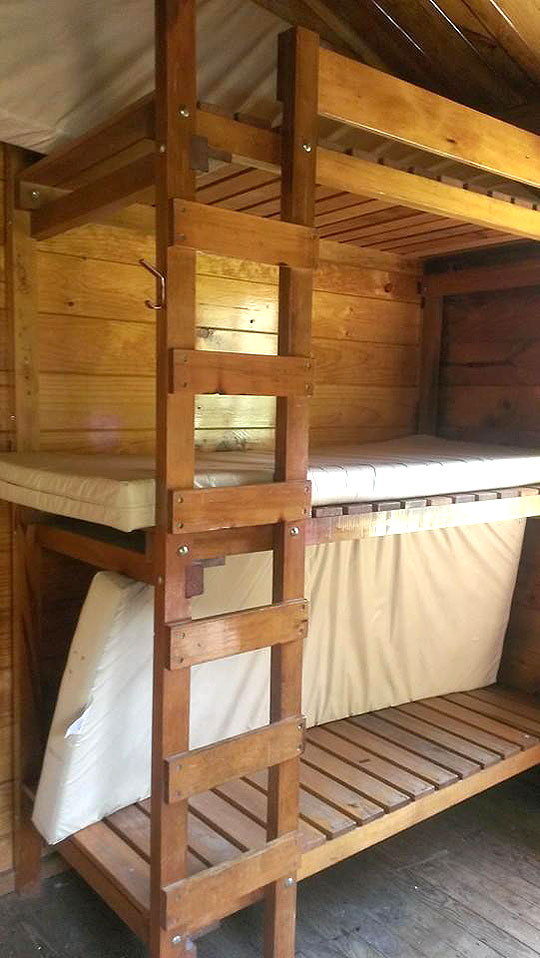 After only being in New Zealand for only two months so far, I've already done some extremely crazy but exciting things! I spent last weekend in Carrington Hut, basically in the middle of no where. I sort of explained New Zealand huts in one of my previous blogs, but again, NZ is home to some 1,400 huts located throughout both islands. They usually are not easy to access, which makes it that much more of a challenge!
So I went with our Uni Tramping Club guide, Matt, and he took me and two other girls out to Arthur's Pass. On our way to the hut, Matt taught us a little more on tramping do's and don'ts such as what do to when you get lost in the NZ mountains, and what not to bring along for food as well as how to prepare for longer trips.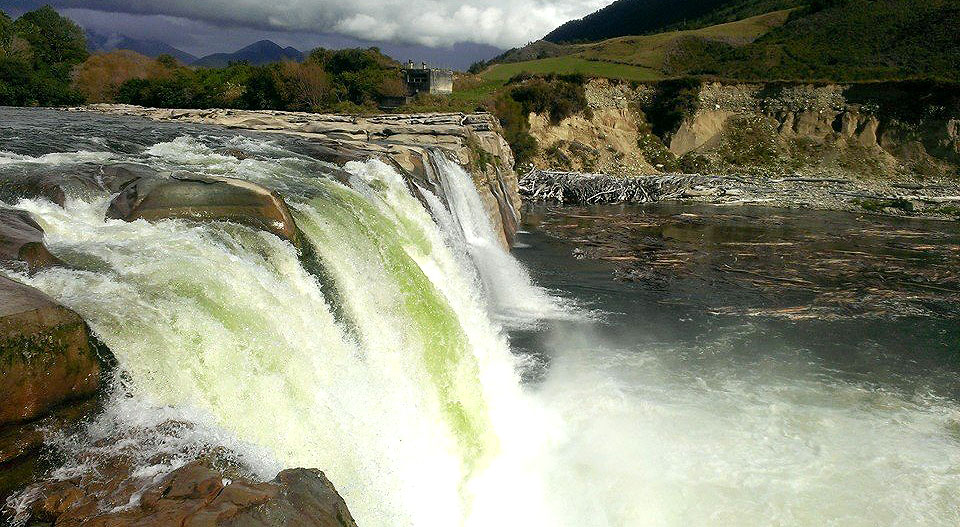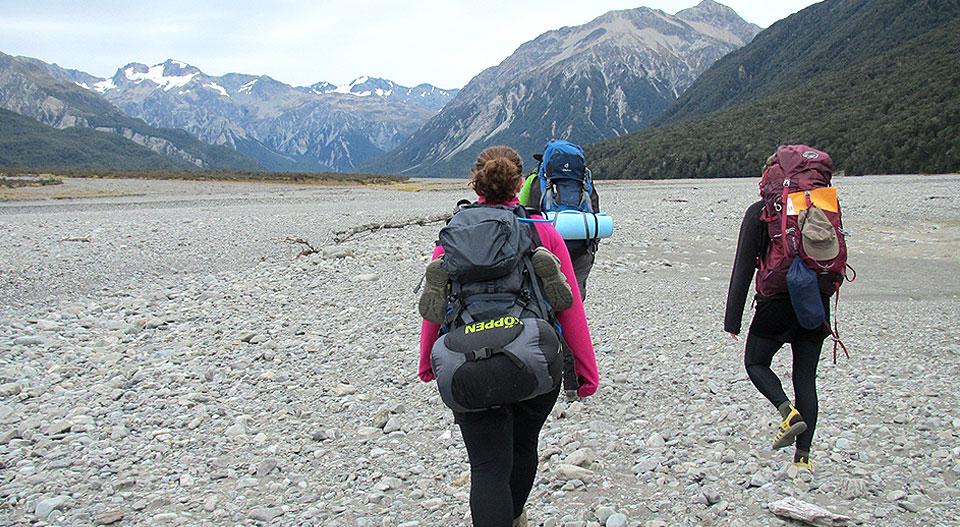 We walked a little over five hours, the entire time surrounded by beautiful mountains and streams. The Carrington Hut track was not too difficult, minus the fact that you had to look down the entire time so you didn't roll your ankle on the rocks. I had to stop every time I wanted to look up at the scenery. After reaching the hut the girls and I decided to explore to find a cable bridge about an hour away from the hut. Matt explained map reading to us and taught us how to identify your location when surrounded by mountains. So we used our skills to find the bridge! After we found it, we of course had to try it!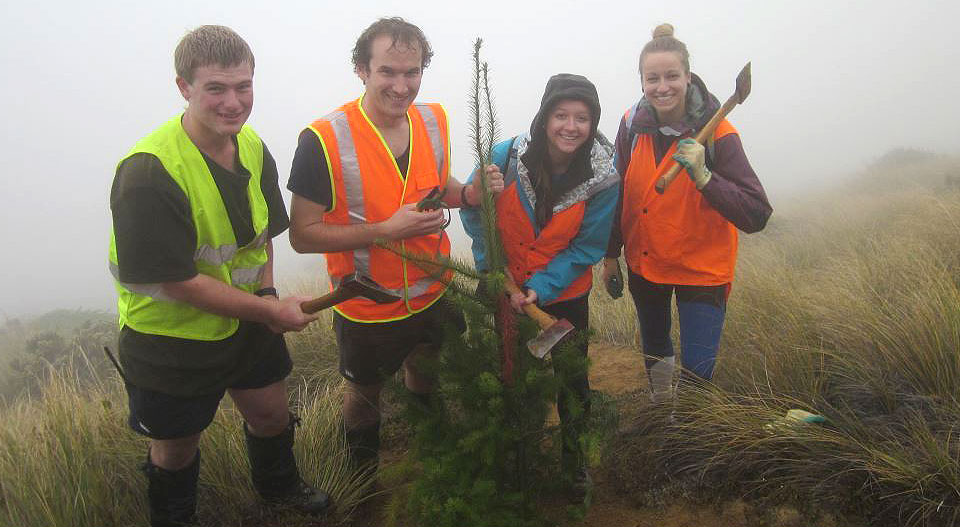 Another great trip I had in Arthur's Pass was for pine-pulling! Pines were introduced here to better develop the lumber industry. However the pines are invasive and very damaging to the native species of the Southern Alps. New Zealand has an excellent preservation program that organizes pine-pulling events where 50-80 people go up into the mountains and destroy the pines! So I decided to volunteer some of my time to experience this pine massacre. We drove four hours, hiked another hour and finally got high enough into the mountains to see some pines. It was so amazing to see that many people gathering to help the NZ flora life! I chopped only 10 pines down myself, but some of the more experienced guys got close to one hundred! After an area has been cleared of pines, it is usually left alone for another three to four years to and then the pine-pulling team will return.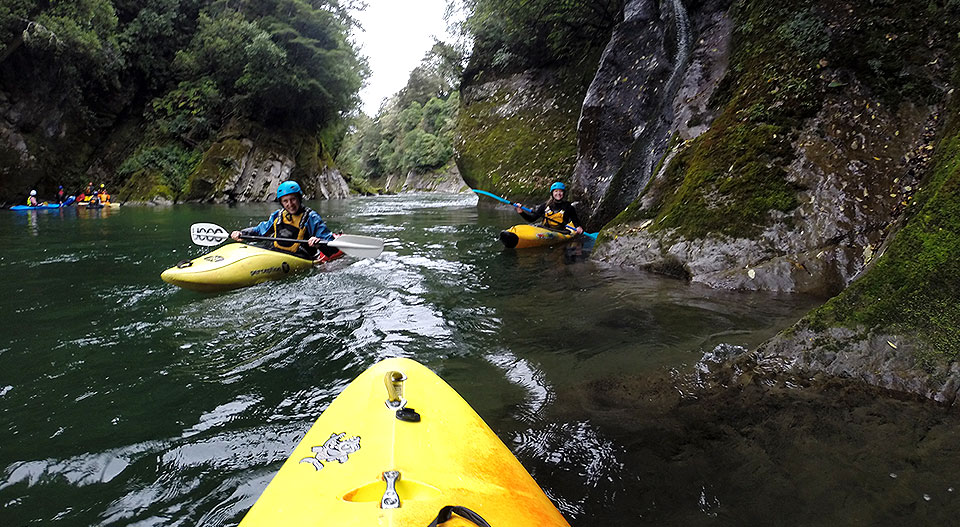 I've also had another great opportunity with my Uni's Kayak Club! I went to Murchison on the West Coast to do some white water kayaking. I've never white water kayaked before … let's just say I was feeling adventurous and ready to learn! I must say that this has been one of my favorite experiences since I've been in New Zealand! We started at a Class 1 rapid, then ended up doing Class 3+! I got to paddle in some rapids that were almost 2 meters high – talk about adrenaline rush! I even made it out alive to tell my tales.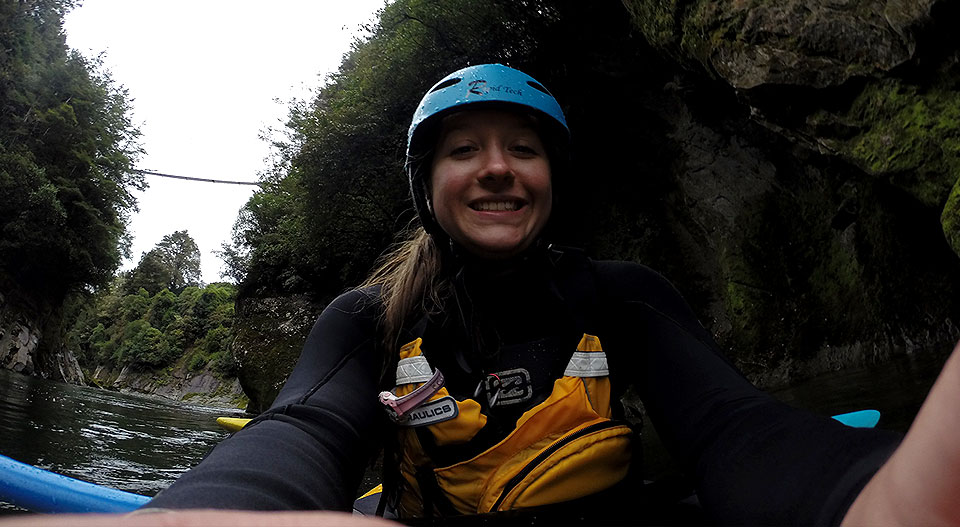 Throughout all of my experiences here, what I'm learning about most is myself. Sounds kind of cheesy, but it's true! I have never challenged myself like I am doing now, nor would I ever have been able to to this extent if I didn't come here. I also realized that I'm extremely fortunate to have such spectacular friends and family that have been supporting me throughout my entire time abroad, because I wouldn't be here without them. Being in a different country will teach you all sorts of things that you can keep with you for the rest of your life!
Cheers!
-Emily
Emily Jakusz is a senior at the University of Wisconsin-Stevens Point majoring in health sciences-health care administration. She is blogging about her study abroad experience in Australia and New Zealand.