Everybody needs to visit Kaikoura!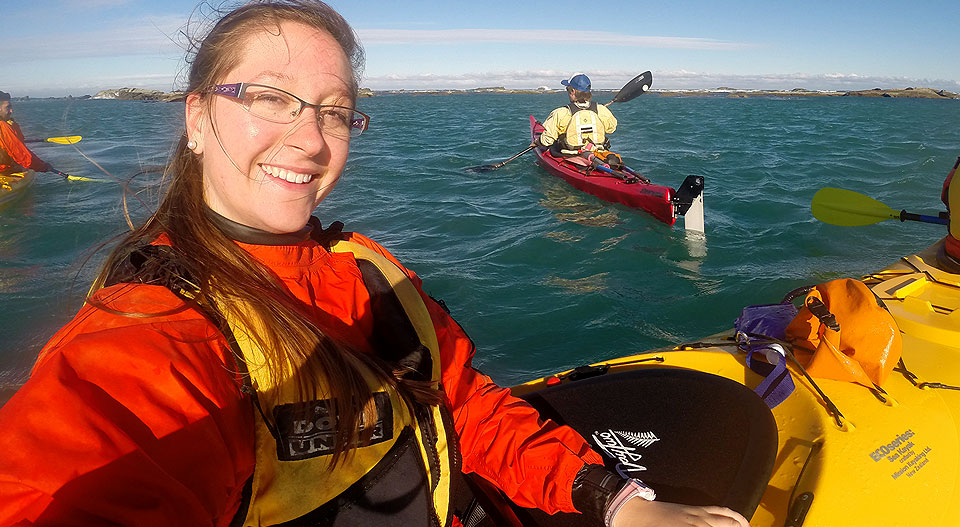 To enjoy the last few days of my Easter break, I headed north to Kaikoura. It's a small town established on the Kaikoura Peninsula but full of wonderful sea life. I was extremely fortunate because I was able to see fur seals, dusky dolphins, a small blue shark, and various species of albatross birds. The reason Kaikoura is so rich with sea life is due to the depths of the water and intricate food chain it sustains. Just off the coast, the sea canyon is so deep, the Southern Alps could actually be tipped over into the water and still fit! This part of the ocean has depths of over 2,000 meters! There are two nutrient-rich currents that meet in the coasts of Kaikoura, a cold that originates in Antarctica, and a warm that flows in from the north. These waters become well-nourished and then create this elaborate ecosystem.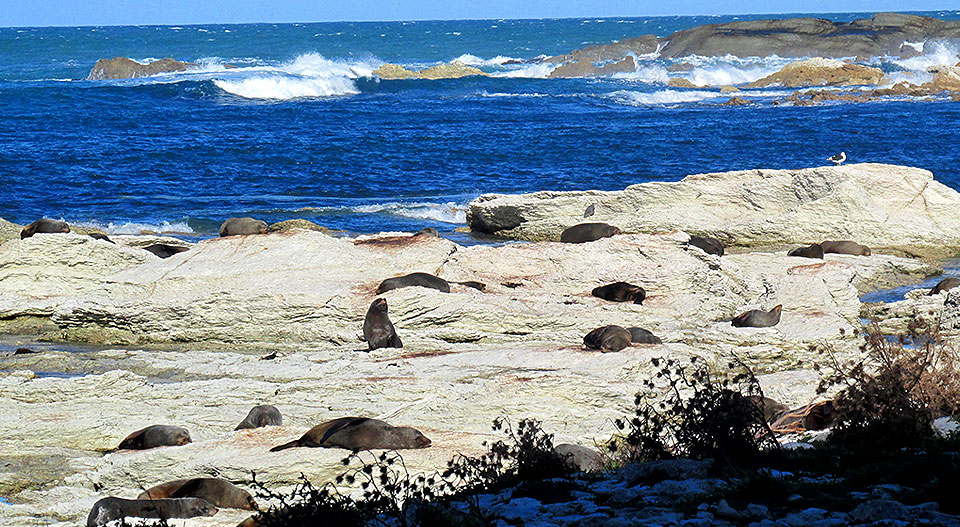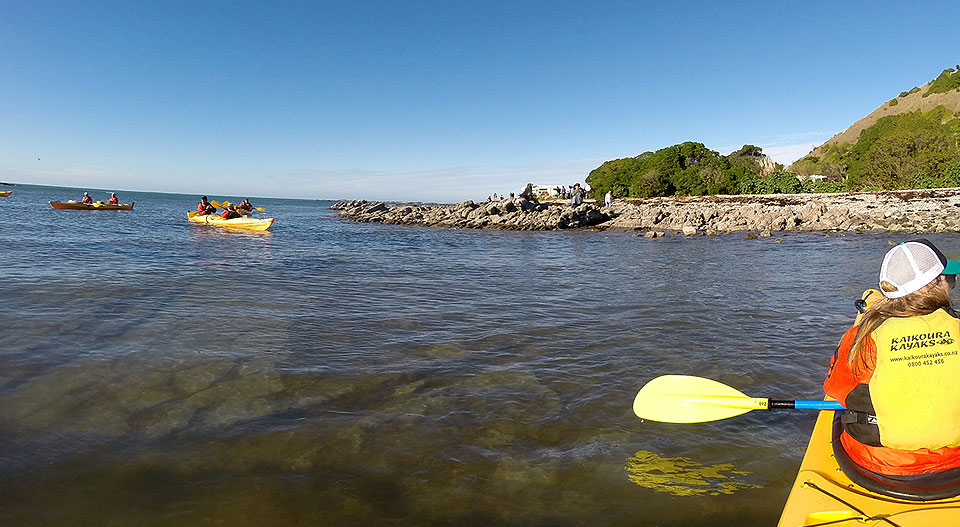 To experience some of the wildlife, I did some sea kayaking out into the Pacific. Our group got to see several colonies of fur seals and their pups! It seemed as though the seals were modeling for the tourists because they sat upon the rocks and kept striking poses for us! They would lie on their backs, roll onto their bellies, then turn all around to make sure we got their good sides. These mammals were very friendly and were used to tourists snapping photos of them. To protect these animals, New Zealand's DOC (Department of Conservation) has some restrictions in place that do not allow you to approach seals within ten meters, feed them, or get between the seals and the water because then they feel threatened. So I got to observe them from my kayak and have them swim around me. It was so much fun!
My second tour was with Kaikoura Dolphin Encounters, this is an amazing organization that takes keen tourists to swim with wild dusky dolphins. Every day they fly over the waters searching for pods of dolphins. They do not use sonar technology, just their eyes! It took us almost an hour of cruising around the Pacific with the help of the plane to locate a pod of around 300 dusky dolphins. So, we hopped into the (REALLY COLD) water with our wetsuits and snorkel gear. But it isn't that easy to keep the dolphins around, so what you have to do is entertain them! These dolphins are completely wild and untrained, so their behavior was unpredictable. What we were told to do was sing, scream and shout through our snorkels, and dance around to provide amusement for the dolphins. If they found you interesting they would swim around and below you! It was so amazing; at one time I had ten dolphins all around me! I would probably have to say the funniest part was listening to the other snorkelers singing to the dolphins, I bet the tour guide just loves his job!
When the dolphins eventually swim away, we follow them and do the same thing again. We did this four times until eventually they were too quick for us to keep up. After our last swim, just as we were getting out of the boat we saw a blue shark! It was the first time I have ever seen a shark in its natural habitat and it was incredible.
While we were boating around, we were surrounded by the massive albatross sea birds. Just to explain how enormous they actually are, the longest wingspan ever recorded of a giant albatross reached over 3.7 meters! Our tour guide said typically they only (yes, only) reach 2.5 meters. This makes them the largest flying bird. They are actually so heavy that they have to run over the water to get some flight! It was unbelievable to see them because they appear as a normal seagull, just ten times the size! It was such an unforgettable experience.
Even though by the end I was freezing and couldn't move my fingers, toes, or feel my face, it was such a great learning experience to see how these marine mammals behave. KDE's organization has donated over $100,000 of its earnings to help maintain sea life around Kaikoura. New Zealand is very proud of its wildlife and does an excellent job in preserving it. ð゚ルツ
Cheers!
-Emily
Emily Jakusz is a senior at the University of Wisconsin-Stevens Point majoring in health sciences-health care administration. She is blogging about her study abroad experience in Australia and New Zealand.