Lone Ranger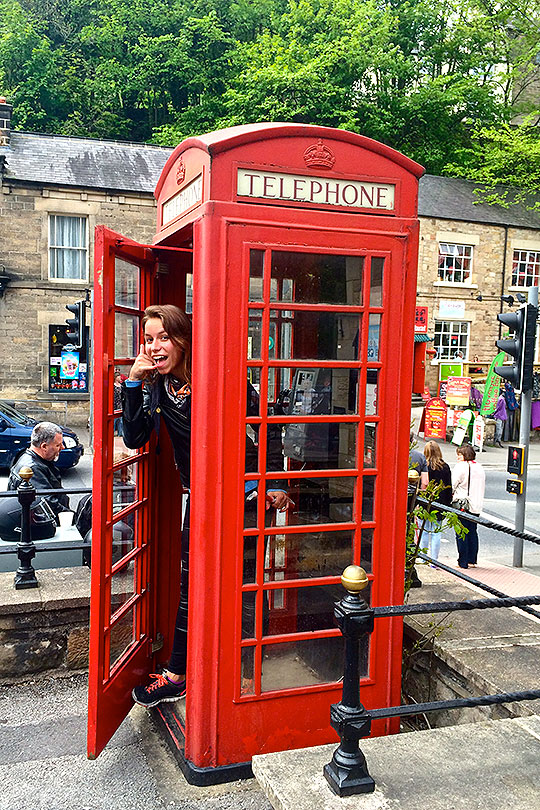 If you get the chance to travel abroad, I highly encourage you attempt to travel alone for one of your excursions. There's a certain beauty about relying solely on yourself to figure things out and get yourself from point A to B.
It's easy to get used to relying on others when traveling in a group. Oftentimes in the groups I've traveled with we found ourselves settling in to roles: Navigator, Manager, Transporter, Hostal Buyer, etc. While this was incredibly efficient for us to capitalize on each other's strengths while traveling in a group, it also left us responsible for only one aspect of the trip. When you venture by yourself, you're in charge of everything. It's both scary, yet liberating; and gives you the chance to experience all aspects of traveling situations.
I traveled twice alone over the semester for my last two trips to Paris and London. It was relaxing to not have to worry about anyone but myself and also gave me the opportunity to visit people and do things I wanted to do (no compromise, yay!).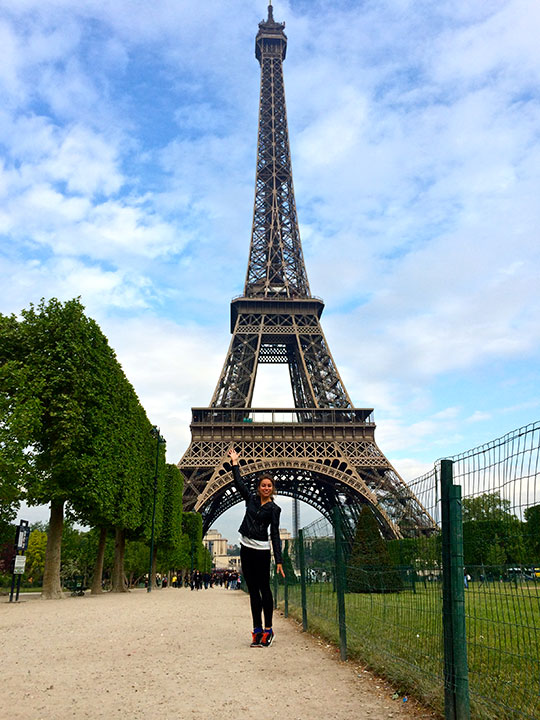 You also get a lot of time to think about things and the chance to see how you handle yourself alone. It reminds me of the words, "If you don't like being with yourself, how do you expect others to like being with you?"
Traveling alone towards the end of my semester, also served as a confidence booster for me. I confirmed I can handle airports, transfers, taxis, multiple languages, excessive layovers, potential issues, and whatever else happens while traveling on my own without the assistance of or reliance on others. Being from a smaller, Midwestern town and university, I wasn't used to catching subways and looking up bus schedules when I came here. It was one of my goals to get comfortable with this so when I traveled again in the future, I wouldn't be so lost. It's a no-brainer for people who live or grew up in a city, but for me I barely set foot on a bus in Stevens Point.
Traveling will test you whether you're a weathered journeyman or a newbie.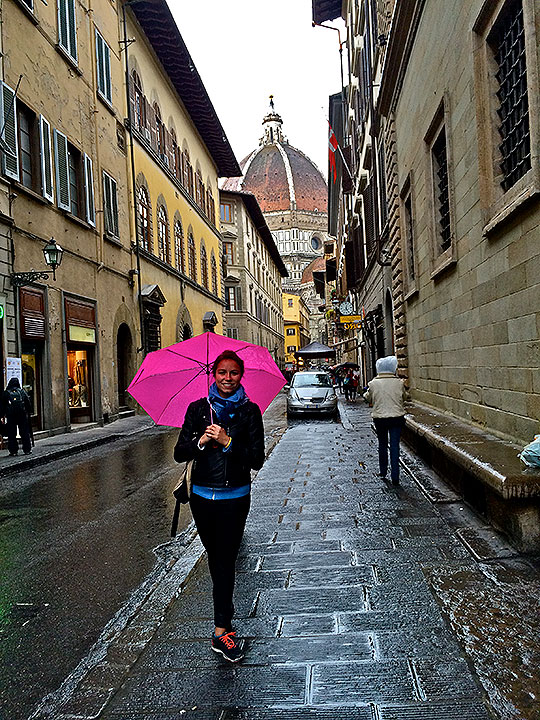 The best way to handle it is to take it step by step and not worry about things until they happen. Challenge yourself to venture off solo and see where you can find yourself. You'll discover some of you best strengths and greatest weaknesses, while simultaneously giving yourself the opportunity to prove you are capable of surviving on your own.
Hasta luego!
Courtney
Courtney Cerniglia is a senior at the University of Wisconsin-Stevens Point majoring in business administration and Spanish.