Keep Calm and Study On: Oxford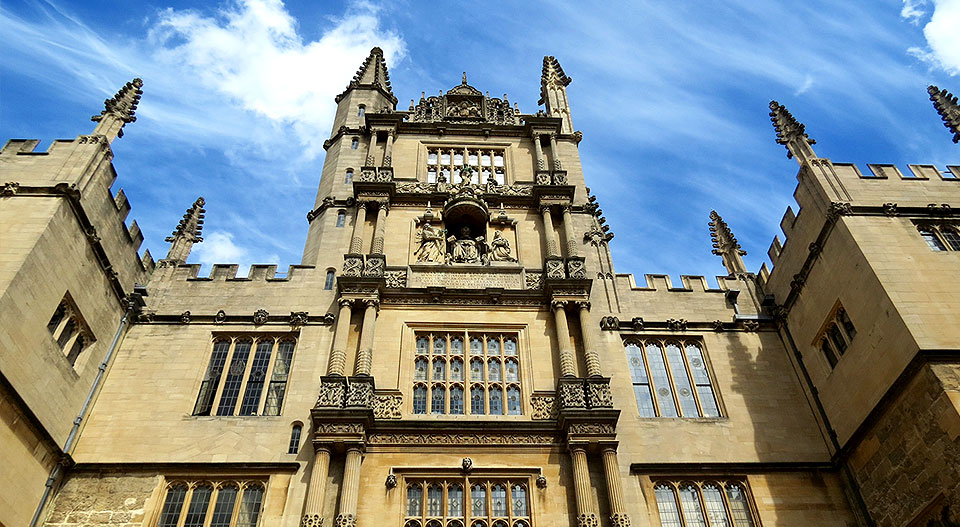 We arrived in Heathrow, London around 10 a.m. London time (4 a.m. Chicago time). Our British Airlines flight 296 was equipped with personal screens to play recent movies, music and games, so the seven hours seemed to fly between naps. Upon our arrival over the pond we found our coach bus that would take us to Oxford for lunch and a tour of the university. What better way to spend a nine-hour layover? Lunch was a delicious assortment at Cafe Rouge. We enjoyed cappacinos, a fresh greens salad, penne pasta in a light mushroom sauce, and cream brûlée to top it off. Our walking tour with local tour guide, Debbie, took us through the inner workings of Oxford, as well as the prestigious university buildings and colleges.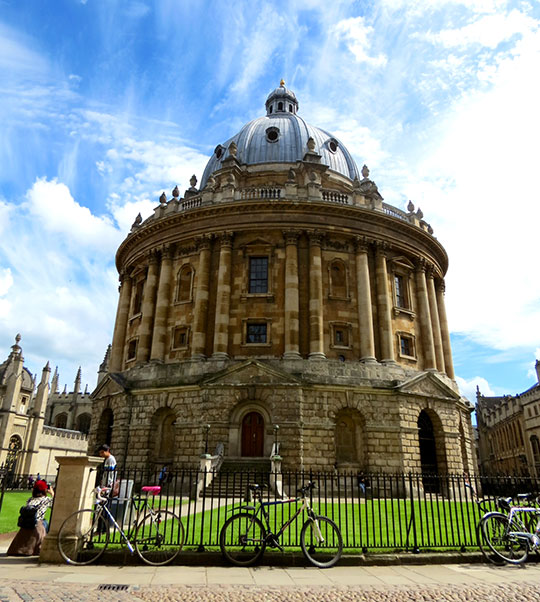 The city of Oxford itself is home to 100,000 people; 22,000 students also occupy the city. Those who are born within the city limits are considered "townies," where those who come to Oxford to study are considered "gownies." You begin your university career with an above-the-knee gown to attend lectures, exams and ceremonies for three years. Part of the graduating/scholars ceremony is the changing of the gowns into a longer length, below the knee. The chancellor of the university wears the longest gown which falls and drags so far behind him that it requires a small child to carry the train of the extravagant gold accented gown. The longer the gown, the more important the person. Most students are through their studies within three years. Each year has three terms of eight weeks in length.
We continued our tour through the university library. In Oxford alone, there are 385 libraries but the main university library holds 11 million books … and still growing. In addition, the first copy of every book in the country is located within this library's walls. We passed other significant sights such as the Hartford Bridge (modeled after the Bridge of Sighs in Venice, Italy) and JRR Tolkien's (author of The Lord of the Rings and The Hobbit) room when he attended Oxford University.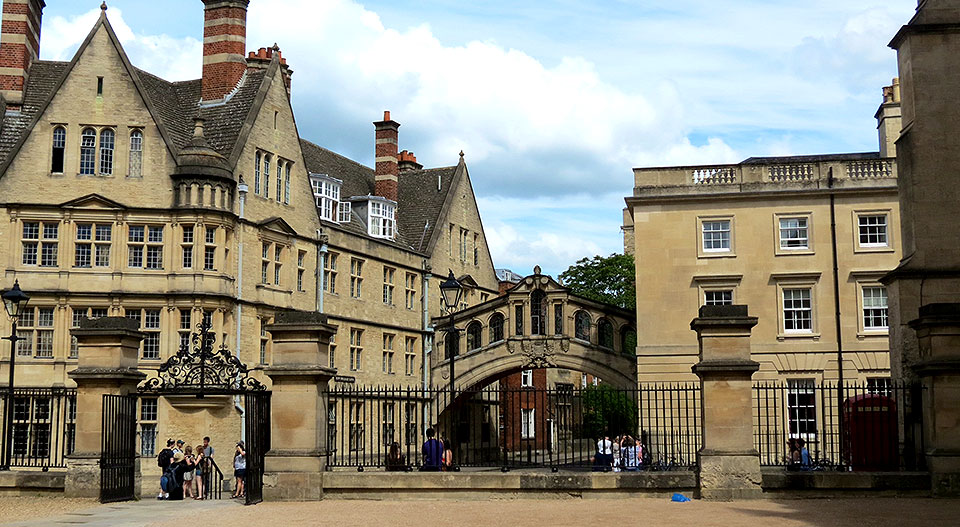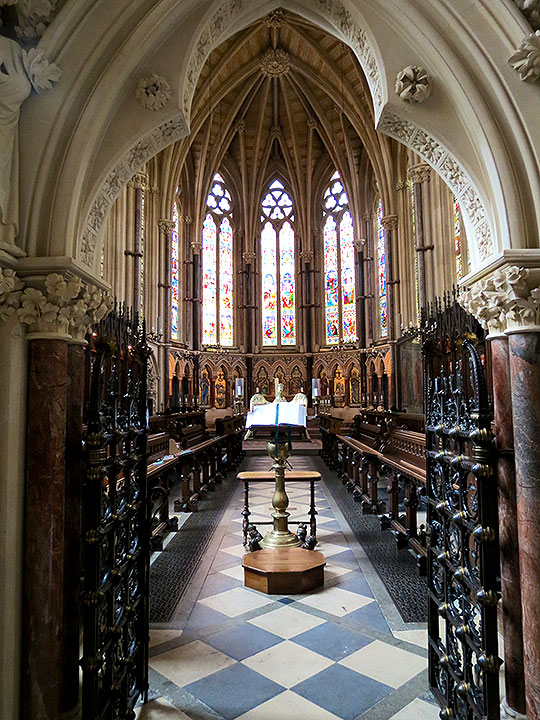 With Debbie's convincing coaxing, we were allowed to enter world of a University of Oxford student as we stepped through the threshold of Exeter College. Each student is required to live at their specified college for the duration of their studies. Each college is now mixed gender with a myraid of different fields of study. Exeter College was founded in 1314 and encompasses a magnificent chapel, green space and residences. The Exeter College Chapel was fashioned after the Sainte Chapelle in Paris with its steep stained glass windows and unbelievable interior architecture. A prestigious 24-voice ensemble, comprised of all Organ Scholars, performs there three times a week at choral services. The organ within the chapel was only added as an addition in 1994 and is the only instrument of its kind in all of Oxford and Cambridge.
Lastly, we explored some of the shops before heading back to our coach to check back through Heathrow airport security. Only a quick 11 hour flight to Johannesburg, South Africa and another two-hour flight to Windhoek, Namibia!
Until Africa, folks! And as the University of Oxford students would say…
"Keep calm and study on!"
-Taylor
Taylor Buresch, a senior special education major with minors in cognitive disabilities and Spanish, is blogging about her study abroad experience in Namibia, Africa.