Safe & Sound
WE MADE IT TO NAMIBIA!
I honestly have to say one of the longest weekends ever. I don't even know where the time went and at some parts I asked myself, "Is this real life?"
The flight from O'hare to Heathrow, London was roughly seven and a half hours. Our British Airway flights were decked out in personal screens with plenty of entertainment from movies, TV shows, games, and a ego map to track our flight. We were served dinner at 10:30 p.m., with the option of pasta or chicken and woke up to a croissant with jam for breakfast. After we landed, we had a hassle finding our bus to Oxford and then once again finding the restaurant to eat at.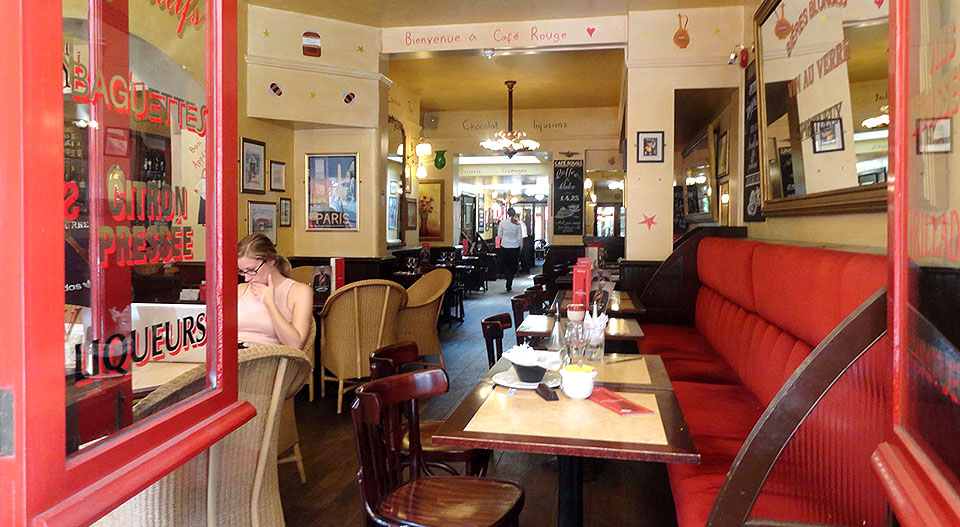 We had lunch and the Cafe Rouge. We preorder our lunch, so I ate a green salad with bread sticks, penne pasta with a mushroom Alfredo sauce, and a little scoop of ice cream to top it off. Oxford was absolutely beautiful. With the help of our tour guide, Debbie, we became very knowledgeable. It is an old town with pebble roads and so slim only bikes can ride through in parts. The city of Oxford is populated with 100,000 people, 22,000 of them being students at the university. Those born in the city are nicknamed "townies," while those who are attending the university are called "gownies." There are 385 libraries in Oxford and the biggest one had five sections. That library held 11 million books, where every first published book is placed. Most students are through undergrad in just three years, attending three terms of classes each year. Tuition is $1,800, while rent is $1,000 each month. Students live in specified colleges during all of their studies. Each college contained green space, a chapel, a dining hall and mixed gender residents. I could not think of a better way to spend our nine-hour layover in London!  We returned to the airport with just enough time before the next flight.
The flight from Heathrow to Johannesburg was a little rough. This ride was 11 hours long and luckily the flight wasn't full therefore we could spread out a bit. That didn't help with sleep though. I think I figured I got about four hours of sleep. Not enough to get through a weekend of travels, let me tell ya. Again, we were served dinner, desert and breakfast. I don't know that any of us really ate any of it. It was not the most appetizing items…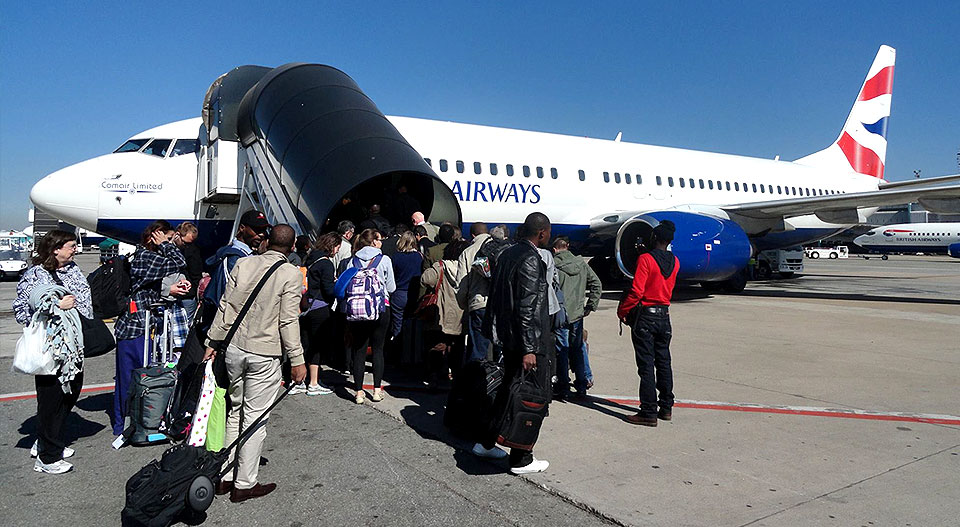 The flight from Johannesburg to Windhoek was just under two hours. It was really neat because we took a bus out to the plane, as in there was no gate ramp straight onto the plane. We were served lunch on the plane, however I was smart enough to eat something in the airport. We landed in Windhoek and waited forever to get through customs. The trip seemed to never end … We got through and found our luggage however, two girls were missing one of their bags and two other girls also had broken bags. No hope for the bags but keeping the fingers crossed they show up tomorrow.
We went outside to meet Gustav, our tour guide. He is quite the guy! I am excited to travel with him and have the safety of a guy within our group. He dropped us off at the hotel, we all showered, and then ate dinner. Everyone unpacked and got into bed. We are exhausted and have to be at breakfast at 6:30 a.m. Good night!
-Brittany
Brittany Busscher, a junior majoring in early childhood education at UW-Stevens Point, is blogging about her study abroad experience in Namibia, Africa.