In Memoriam: Lt. Colonel Neil O'Keefe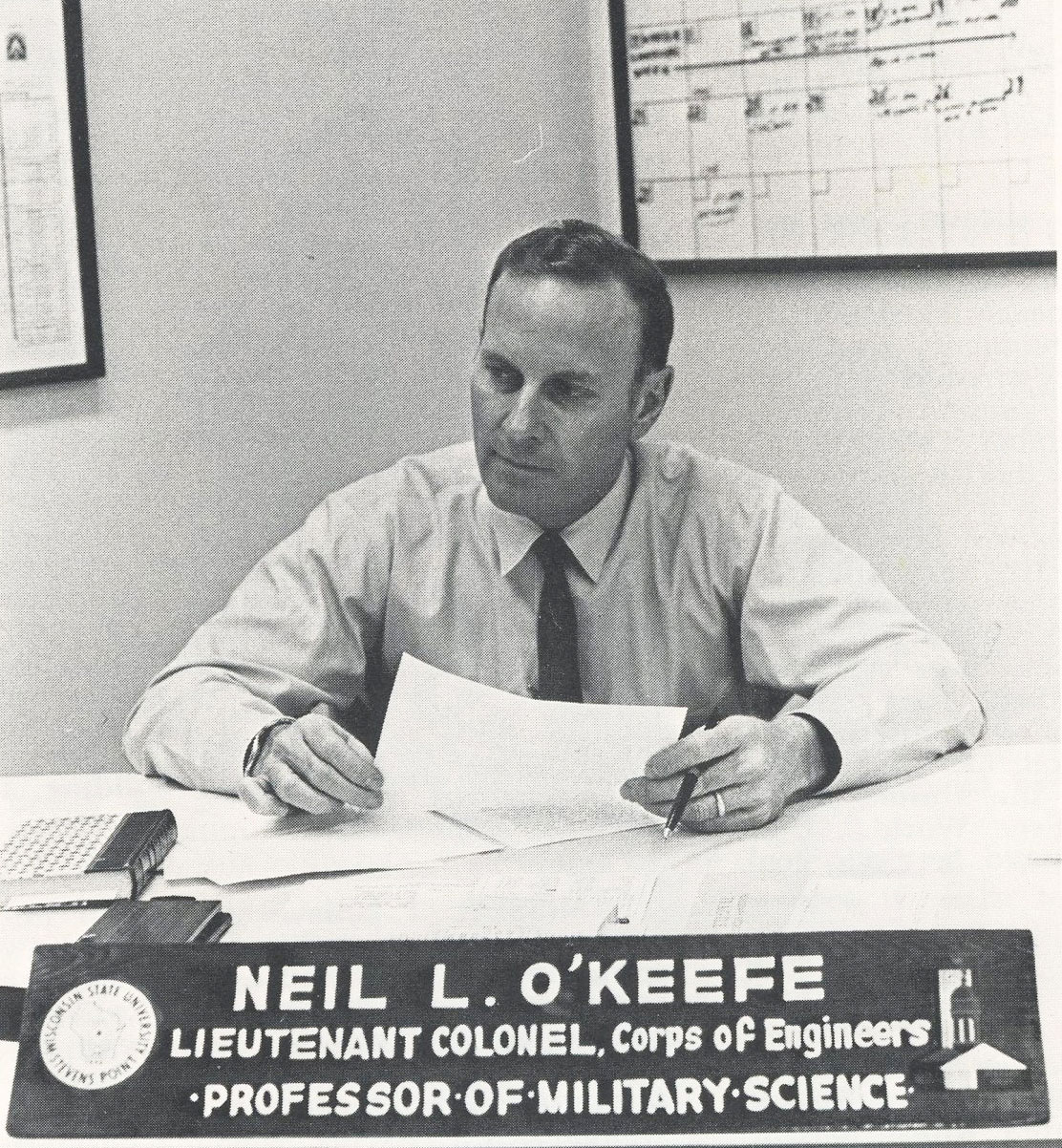 Lt. Colonel Neil L. O'Keefe, U.S. Army, Ret, age 86, died on July 2, 2014, at the Wisconsin Veterans Home at King after an extended illness. Born Nov. 21, 1927, O'Keefe grew up in San Diego, son of a distinguished WWI Army veteran who later served as prosecutor and assistant district attorney in San Diego.
O'Keefe spent much of his youth sailing and racing in San Diego Bay with his older brother, Art. He went on to graduate from Santa Clara University with a degree in engineering earning a commission in the U.S. Army. He honorably served in both the Korean and Vietnam wars, where he received the Legion of Merit, the Bronze Star, and the Air Medal. From 1968-72 he was the director of the ROTC program for UW-Stevens Point.
"The UW-Stevens Point ROTC program is, today, strong and healthy, thanks to LTC O'Keefe's early efforts and leadership," said LTC Gary R. Thompson, professor of military science at UW-Stevens Point.
While teaching military history at Bucknell University in Pennsylvania O'Keefe met his lifelong bride-to-be, Nancy J. Campbell. She was on the faculty teaching dance and physical education. They were married for 57 years and he is survived by four children, Dan, Jennifer, Dave and Kathleen and their families, which include eight wonderful grandchildren.
Following military retirement, O'Keefe continued to work in the field of engineering and assisted in building the San Diego Court House. The family moved back to Stevens Point, where O'Keefe worked for UW-Stevens Point's Alumni Association. Continuing the family tradition of moving, he and Nancy went on to live in Pebble Beach, Hawaii, Palm Springs and finally back to Stevens Point.
O'Keefe will be celebrated at a private family celebration of life in Monterrey, California.