Why choose UWSP?
Hola Chicos,
As summer is coming to a close and fall nears closer, most of us begin to think about returning to school. Classes here at UW-Stevens Point start up in less than a month and many high school seniors are getting ready to apply for colleges. Students already in college may be wondering if they are happy where they are, and perhaps are considering transferring. Well let me share with you all why I came to (and stayed in) Stevens Point and why other students recommend UWSP over other universities.
When I was getting ready for my freshman year of college I was very excited to be attending UWSP, but I always thought I would transfer to a bigger school, closer to home before I finished my undergrad. However, once I had a year in here at UW-Stevens Point, I knew this was the school for me and now I am getting ready for my last two semesters here at Point and applying for graduation for May 2015. Every semester I spend here I fall more in love with the city and campus, and I am constantly hearing about more positive reasons to stay at the university. I know I brag about this city and campus all the time, so I thought I would ask some of my friends why they choose to come to UWSP. I specifically picked two students who transferred here from other universities because I thought they might be more convincing since they have actually attended other colleges.
Jeff Dallman is a senior studying business administration with a F.I.R.E. concentration and a math minor. I asked him several questions about why he loves this campus and why he decided to transfer here after his freshman year of college.
1) Why did you transfer to UWSP?
I transferred to UWSP because of the location and size of the university. UWSP is close enough to family, yet far enough at the same time. UWSP is also a smaller school than my previous university, which is nice because I like recognizing people on campus instead of seeing complete strangers all the time.
2) Do you think you made the right choice by transferring?
I think I made the right choice by transferring and UWSP definitely made it an easy process. If you are thinking of transferring just make sure to get your official transcripts in so you don't have to take classes that aren't necessary.
3) What are your favorite things about Stevens Point?
My favorite things about UWSP are the people and I love the classes offered by the College of Professional Studies. I enjoy that I can map out my classes until graduation without much help (thanks to the DPR) which is something I could not do at my old school.
Teal Reopelle is also a senior and she is currently majoring in philosophy-environmental ethics. I also asked her some questions about why she transferred to UW-Stevens Point before her junior year of college.
1) Why did you transfer to UWSP?
I transferred to UWSP because I became interested in studying natural resources, a field not offered at my old school, and Point is a great school for that. When I got out of high school I had no idea what I wanted to study or where I wanted to go out of school, but transferring to Point was a great choice.
2) What would you say to someone who is considering transferring to UWSP?
Do it! It was definitely the right decision for me and probably would be for anyone wanting to study natural resources, but really UWSP offers more than just natural resources, too.
3) What is your favorite thing about Stevens Point?
My favorite thing about both the school and the town is how environmentally friendly it is here. Both the students and the community make a really strong effort to live in a sustainable fashion. The students here are really neat, too.
I think that's all great testimony, but really this is all just opinion of some students. However, there are studies and surveys done all the time to evaluate various universities; and UW-Stevens Point has recently been recognized by a California nonprofit. I was recently shown these statistics:
Educate to Career (ETC), a California nonprofit, ranks UW-Stevens Point No. 34 out of 1,200 four-year colleges in the country in the ETC College Rankings Index — the highest ranking for any university in Wisconsin. Only one other Wisconsin school made the top 50. The ETC index analyzes the quality of students when they enter a given college, the total costs related to attending the college, and the students' outcomes when they enter the job market. The same data are used by thousands of college career centers and career planners, higher-education advocacy organizations, student loan services, corporate recruiters, and more than 4,800 employers, according to ETC. The rankings results are determined by which schools did the best job of improving the earnings and attainment of quality employment of their students. Nationally recognized for its low cost and high payback, UW-Stevens Point offers everything you want in a university without a hefty price tag.
In addition to that, I know that UW-Stevens Point was just recognized as the greenest, most environmentally friendly university in the state of Wisconsin.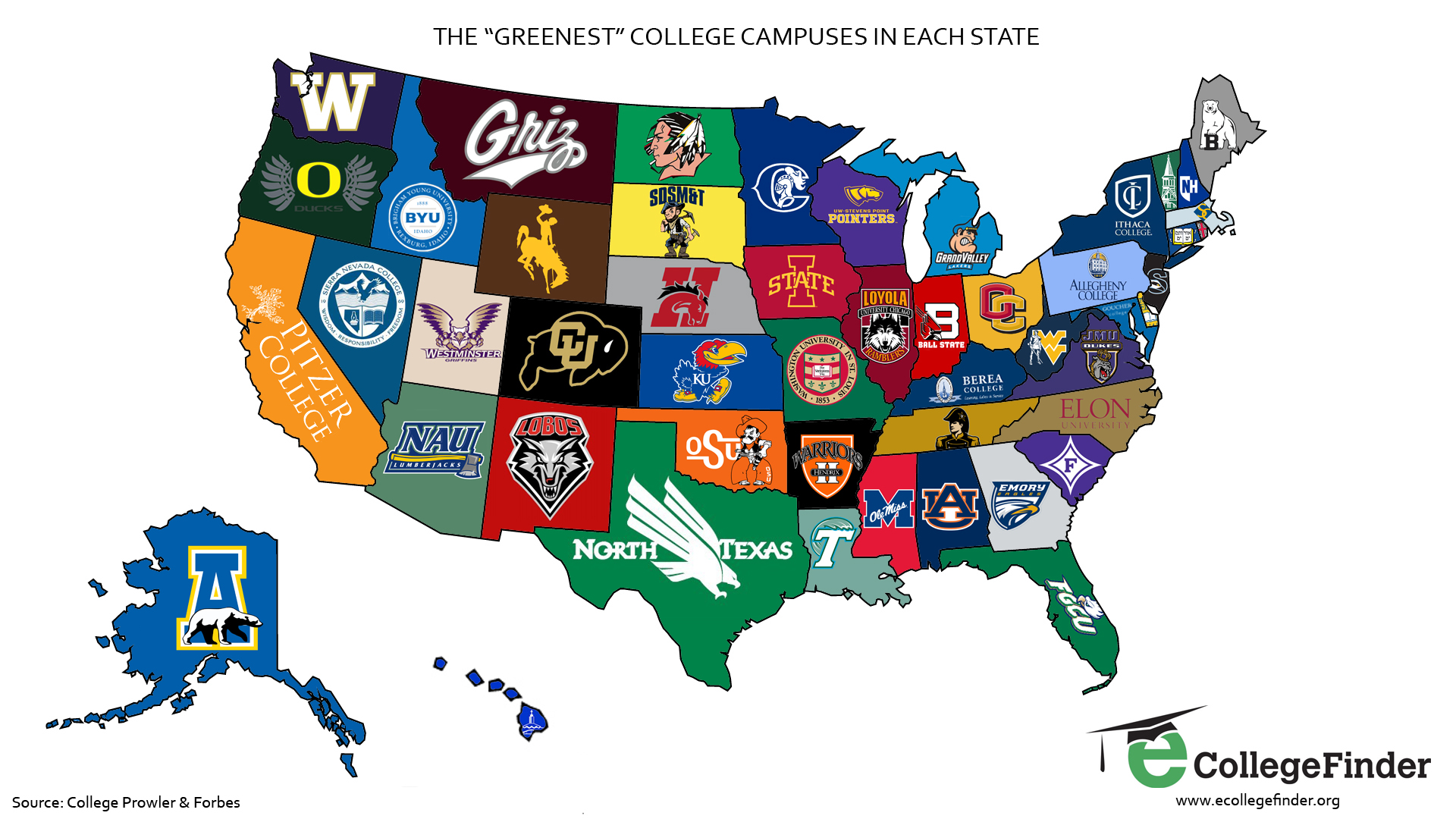 Just reading that makes me more than happy and proud of my school. Just the other day I was out at a restaurant and a gentleman asked me if I would recommend UWSP for his daughter who is getting ready to apply for colleges. I think I talked his ear off for more than half an hour about why I love UWSP and the benefits of coming here. He was more than impressed with all the information I gave him and my enthusiasm about my university.
So I hope that all of this testimony and information about Stevens Point and UWSP has been at least informative, if not persuading. Please, if you are reading this and considering applying for UWSP, give it a shot, I guarantee you will not be disappointed.
Hasta Luego,
Alexia
 Alexia Szabo is a senior majoring in economics, Spanish and international studies at UW-Stevens Point.