School of Business and Economics: Gary Mullins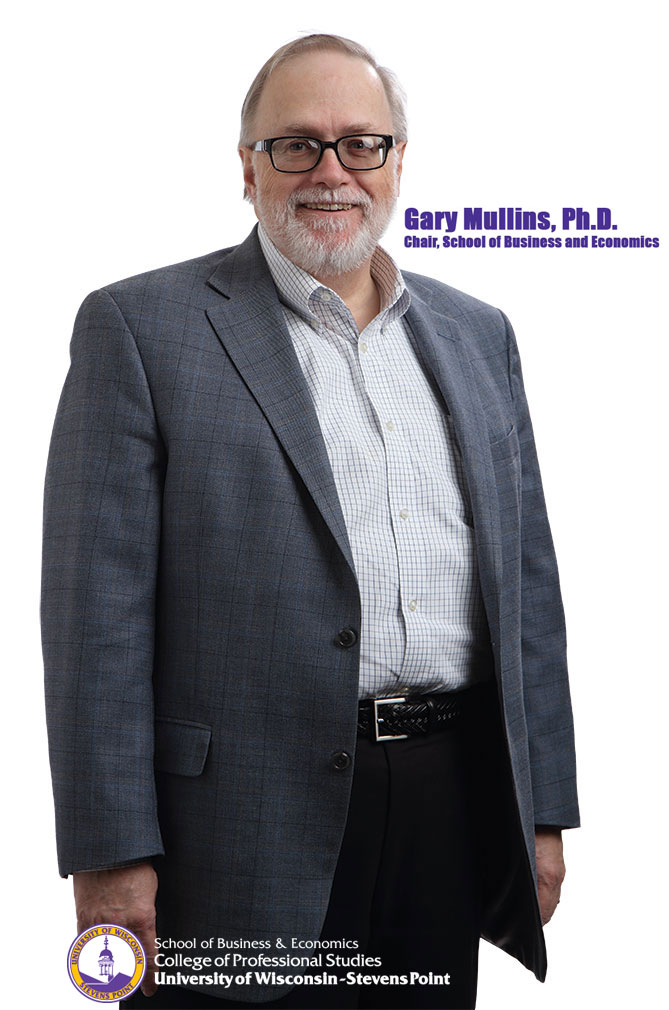 After finishing his master's degree at the University of Chicago, Gary Mullins decided he'd had enough of academia. His mother had been a school teacher, his father the president at the University of Arkansas — Gary was ready for anything not set in a classroom.
But he couldn't escape it. During his time with Exxon and later Anheuser-Busch, where he assisted with planning and technical systems, everywhere he went people called him 'the professor.' "There's an old joke that if everyone says you look sick you should lie down, so I decided to get my Ph.D.," he laughs. "Of course, when I got into academics everyone said, 'What's this business guy doing here?'"
Gary exemplifies what he has helped to build within the School of Business and Economics — a faculty with strong academic credentials complemented by real-world experience. "Having that combination is very important, especially for undergraduates. Part of our responsibility is to teach them professionalism."
In recent years, a large part of Gary's responsibility has been to help guide the School of Business and Economics into a new era, highlighted by growth, accreditation and stronger ties to the local business community. He admits it's all exciting. Once ready to escape academia, now Gary is ready for the next chapter.
Gary Mullins, Ph.D.
Associate Dean, College of Professional Studies
Chair, School of Business and Economics at UW-Stevens Point
Professor, Business and Economics
Ph.D., Economics in Finance and Political Economy, Washington University
M.B.A., Finance and Economics, University of Chicago
B.S.B.A., Management Science, University of Arkansas
715-346-3906  |  gmullins@uwsp.edu
Read more in the University of Wisconsin-Stevens Point School of Business viewbook. It's not just business, it's personal.