PE alumni, faculty earn WHPE awards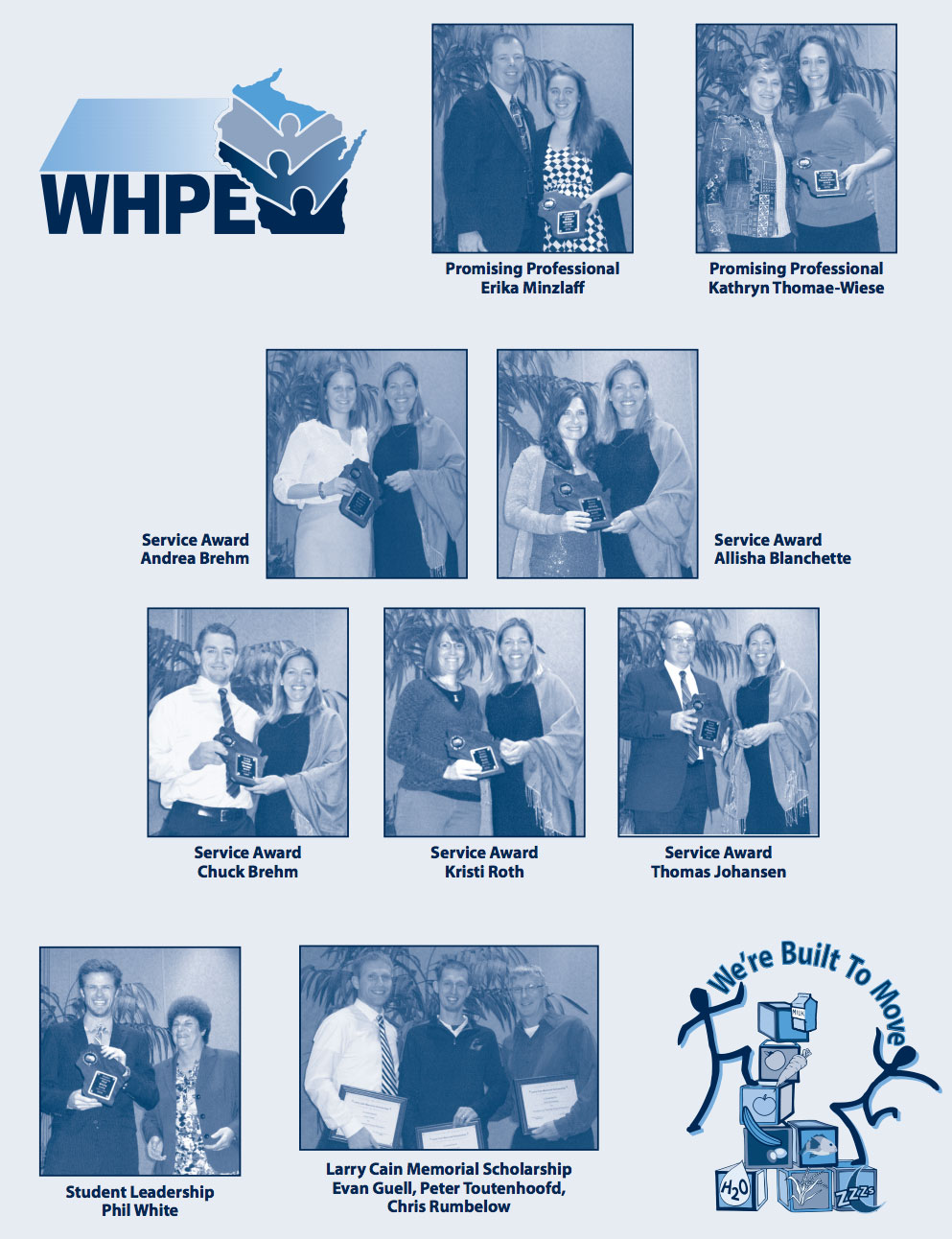 Four UW-Stevens Point physical education alumni and a professor earned state awards from the Wisconsin Health and Physical Education at the WHPE annual conference in October.

Promising Professional: Erika Minzlaff '12 (Dr. Benjamin Carson Academy of Science, Milwaukee)
This award is given to a WHPE member who has been a practicing professional five (5) years or less and has shown active involvement, leadership and service as defined by the WHPE mission and goals.
Outstanding Service Award: Andrea Brehm '06 (Hemlock Creek Elementary School, West De Pere), Chuck Brehm '06 (Westwood Elementary, West De Pere) and Professor Kristi Roth (UW-Stevens Point School of Physical Education & Athletic Training)
This award is to be determined solely by the WHPE president in recognition for service and assistance rendered to them during their term as president.

Larry Cain Memorial Scholarship: Evan Guell '13 (Gibraltar Elementary School, Fish Creek)
The scholarship includes a one year membership to WHPE, convention dues, banquet, and one night's lodging at convention.