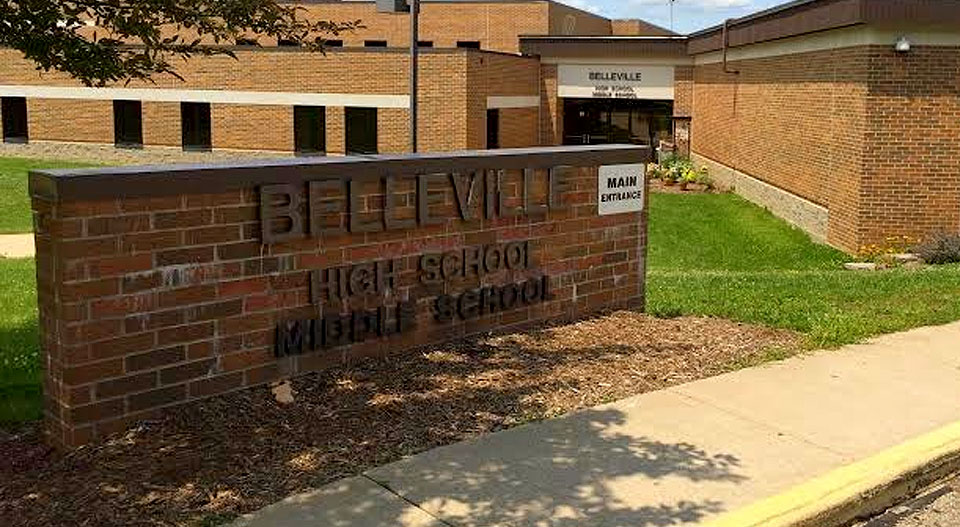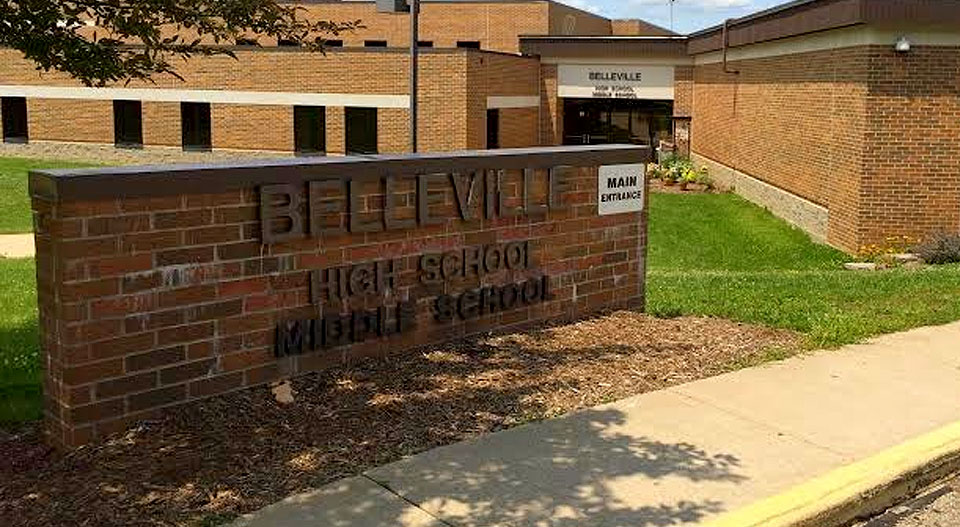 It's been a busy two weeks–school bells ringing, fingers typing, pages turning, students learning and teachers teaching. My internship placement officially starts on Friday, Jan. 23, but I've been observing in the classroom the past two weeks in preparation for third term. And although I'm a little stressed, I must say that I LOVE my placement so far!! The teachers and staff are incredibly welcoming and I will enjoy getting the know them more as I continue my placement at Belleville High School. My cooperating teacher is one of the nicest and selfless people I've ever met in my life. She is very involved with the students and other teachers in the building, juggles many different responsibilities, and has offered me many valuable materials and even more advice. And she does it all with a big smile on her face! I'm thankful that we agree on many topics that come up in discussion and during class, such as the importance of studying abroad and learning about different cultures. She truly embodies what it means to be a teacher and I couldn't have asked for a better role model during this experience!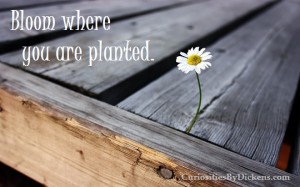 I already feel very at home in the school and classroom. Throughout my life, I never really saw myself being in a small town or a small school. Surprise! After only being in the school for about two weeks, I've already changed my mind. I like how close-knit everybody is–the students and teachers alike. There's a sense of camaraderie in class, at lunch, at school events. I can't wait to get more involved!
This past weekend was the first of three seminars back at UW-Stevens Point. It was nice to reconnect with peers before we set off all over the state to begin our placements. Our professors and supervisors were all eager to hear about our placements. I've had many "aha!" moments at UWSP about how fortunate I am to be a Pointer. Last Friday was no exception. One of the main reasons why UWSP students make such great teachers is because they work with some of the most supportive people! I was excited to talk with Professor Leslie McClain about a literacy class I'll be teaching. I had to admit to David Roloff that I was thankful for his Methods of Teaching Composition and Literature for Non-English Majors class, even though it was one of the hardest classes I've ever taken. Without his class, I would have no idea how to create a curriculum plan for the entire semester. And, of course, I couldn't wait to sit down with Professor Tobias Barske and talk all things foreign language education. Seeing friends, professors and other familiar faces was very comforting before embarking on the student teaching experience.
Well, the end of the week will be here soon. School bells will be ringing, fingers will be typing, pages will be turning, students will be learning, and I will be teaching.
Talk to you soon!
-Katie
Katie Olson is majoring in Spanish and secondary education at UW-Stevens Point. She is also an ESL peer mentor, student ambassador and lead recruitment intern for International Programs at UWSP.