Hands-on Learning: SPASH Career Center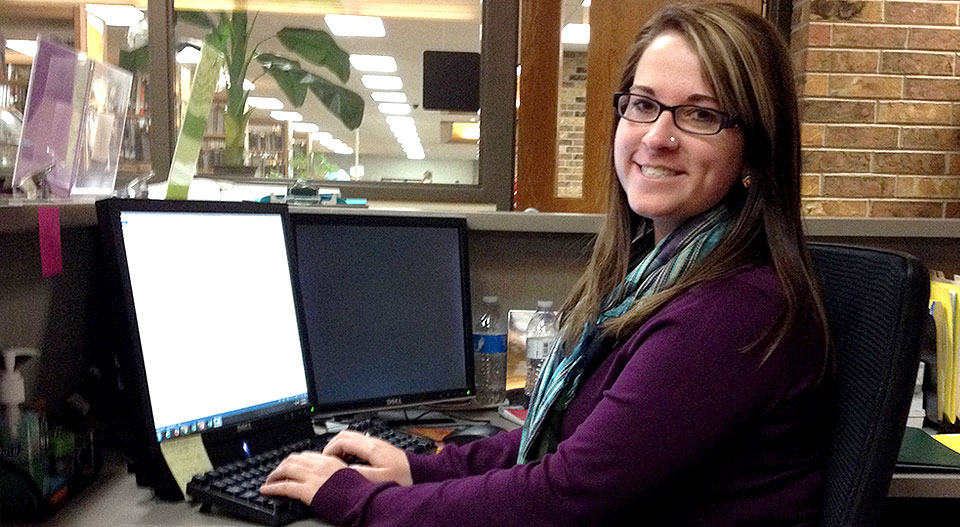 Can you believe it we are already in the spring semester of this school year?! I'm not sure about the rest of you, but for me, first semester flew by! This is my last ever spring semester as an undergrad student at UW-Stevens Point, as I am preparing to graduate in December 2015.
Something exciting and special about this semester for me is that I am now at the point in my college journey where I am taking what I have learned in the classroom and applying it to an actual career related field of interest through an internship. My ultimate goal someday is to either be a high school guidance counselor or to work for UW-Extension with 4-H.
These two careers require two different master's degrees and to help prepare myself for what these jobs may be like I have chosen to do my internship this semester at the SPASH (Stevens Point Area Senior High School) Career Center. The primary goals of the Career Center are to help students with job related information, post-secondary prep, youth apprenticeship programs, and offer them a safe place to hang out. I will be working alongside of three other ladies to meet the needs of the students.
I am especially excited to work along side students as they fill out their college applications and answer any questions they may have about college. For a few of the students I have already worked with, they are the first child in their family applying to college. I find it very important that they feel comfortable asking me any questions they may have, it's exciting to see high school students eagerly preparing for college. It seems like just yesterday I myself was filling out my college application, and here I am now almost done with college. Other duties of mine while at SPASH will be searching for jobs in the Stevens Point area for high school students, organizing and keeping up-to-date college handouts and flyers, and most importantly just being there to interact with and answer any questions students may have.
While some days going to class, doing the homework and taking tests can seem boring and overwhelming, I am happy to say going to my internship now makes it all well worth it. The concepts I have learned in my classes up to this point I can guarantee will serve great value and purpose to me at my internship and in my future. Just as I am excited about this semester, I hope the rest of you all are too! Best of luck fellow colleague; make it a great semester!
~Kelsey~
Kelsey Haelfrisch is junior majoring in family and consumer sciences – family life education at UW-Stevens Point.