After-college jobs
Hola chicos,
Hello everyone! Welcome back to Stevens Point and another semester of classes here at UWSP! I hope everyone is enjoying this semester so far, I know I am. This is my last semester on campus, and with only 12 credits it's the slowest course load I've ever had and I'm really enjoying the extra free time for work and studying. After this semester I do my internship in London, then I graduate in August and after that hopefully on to bigger and better things. What are those bigger and better things going to be? In this post I want to share some insight on to what I plan on to after college and what students should be doing to prepare for after college careers and life.
I know I am not the only one who is confused or scared about what to do after college and how to go about looking for a job. I know many graduates who just delay the process as long as possible and sometimes end up with a job that is less ideal for their preferences and skills. Obviously each industry is different in how to go about looking for jobs and when to start, but I am usually told that students should beginning looking for jobs at least six months prior to graduation if you're hoping to start your position shortly after graduation. I have just begun looking for positions that will be available this fall, when I come back from London.
I have been reading up quite a bit on how to go about searching for jobs and mistakes students often make when searching for jobs. I think the number one mistakes students make is that they don't apply for enough jobs. They apply for a couple jobs and maybe don't get the position and then get upset about it and are scared to apply for more positions.
I think another mistake is the lack of networking and preparing for a position. Before applying one should build some online presence with Linkedin.com and make sure you have a proper and up-to-date resume. Also making sure you know about the company you're applying for can help a lot with interviews.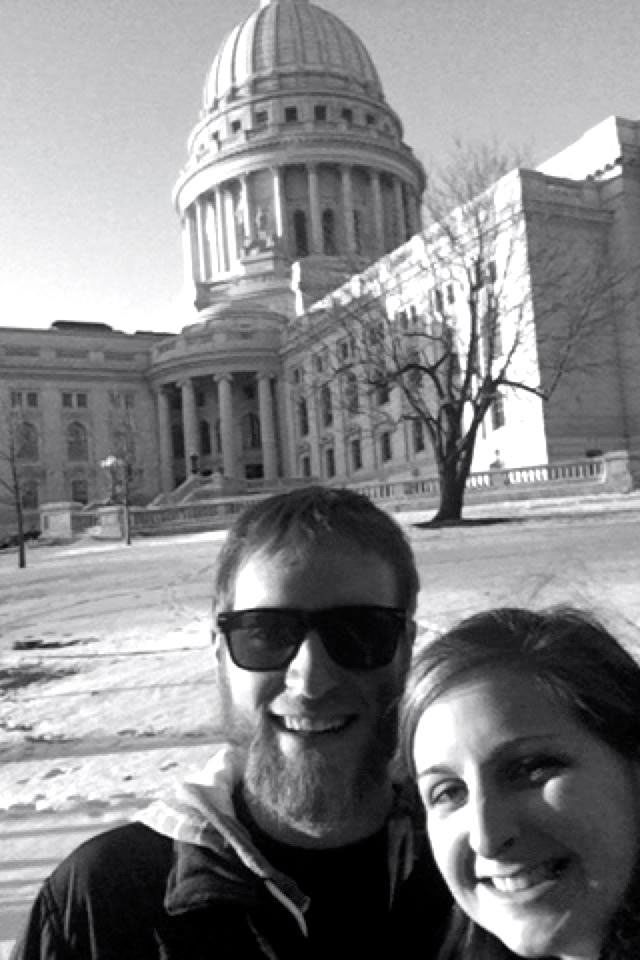 I would recommend going into the Career Services office if you have anymore questions and want help with anything that I motioned above. Also talk to your advisers, professors and peers to get information on available positions.
There's also events like the Central Wisconsin Collegiate Job Fair right on campus in the DUC Laird Room on Tuesday, Feb. 24. You can connect with employers throughout Wisconsin who are seeking graduates interested in career positions, continuing students for internships or other practical experience.
I am looking for positions really wherever they are able, because I know being flexible is key. However I would love to be back in Madison and closer to my family. This past week I applied for a project manager position in Madison and just had a phone interview. Hopefully I'll be able to have an in-person interview, but I know this won't be the only position I apply for and there are a lot of opportunities I'm hoping to pursue.
I hope this helped someone with some questions that they had. Have a great February everyone; let's hope it warms up soon.
Hasta Luego,
Alexia
 Alexia Szabo is a senior majoring in economics, Spanish and international studies at UW-Stevens Point.