Mid-trip reflection and relaxation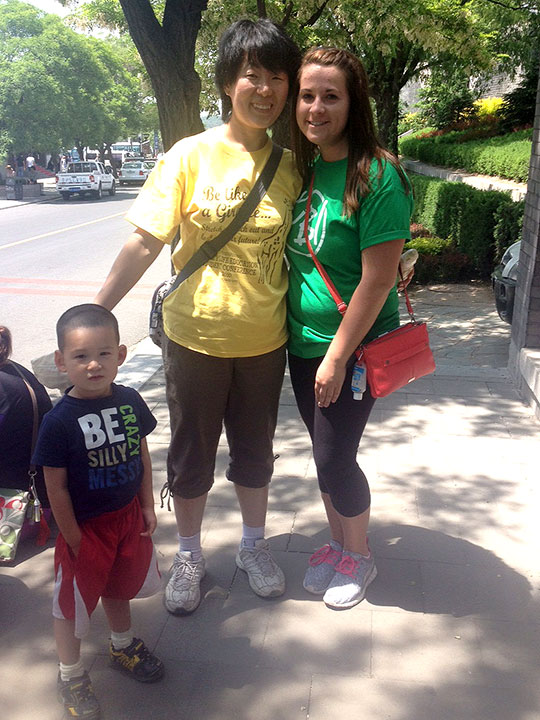 I can't believe we are about half way into our trip already! Today we had some free time and Prof. Li found a place for those of us who were interested to go for massages. It was the perfect mid-trip relaxation after a long flight, sleeping in hotel beds, and lots of walking. I got an 80-minute foot and body massage for 68 rnb that's about $12 in America. So cheap and well worth it.
While getting the massage I did some reflecting on the trip thus far. I am so grateful for this opportunity and I have to give the greatest and biggest thank  you to Prof. Li for arranging this trip for us. She put so much time and dedication into planning this and as we are here she continues to make sure we are having fun!
I never thought in eight days I could get so close to the people on this trip. I am enjoying everyone's company and we are all getting so close to each other.
This trip wouldn't have been possible without the support of my family and friends back home in Wisconsin. While many of them were afraid of me going on a trip so far away, they still supported me as I was eager to go on this trip and follow my dreams.
To everyone thinking about studying abroad I say do it! Go out of your comfort zone, spread your wings, and learn something new about another culture. Check out the UW-Stevens Point International Programs! College is the perfect time to travel, I am so happy I said yes to going on this trip. I have already learned so much about the Chinese culture and look forward to learning even more in the upcoming days!
~Kelsey
Kelsey Haelfrisch is senior majoring in family and consumer sciences – child, youth and family studies at UW-Stevens Point.