Republic of San Marino Tour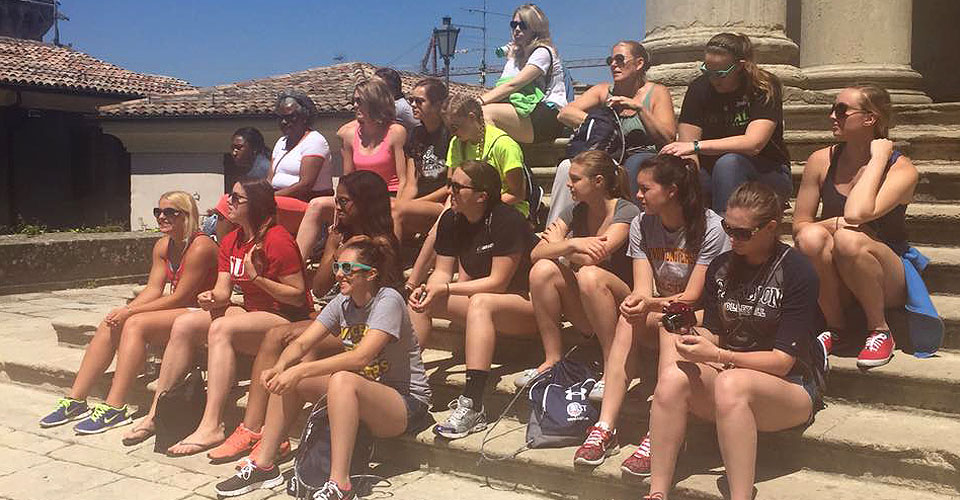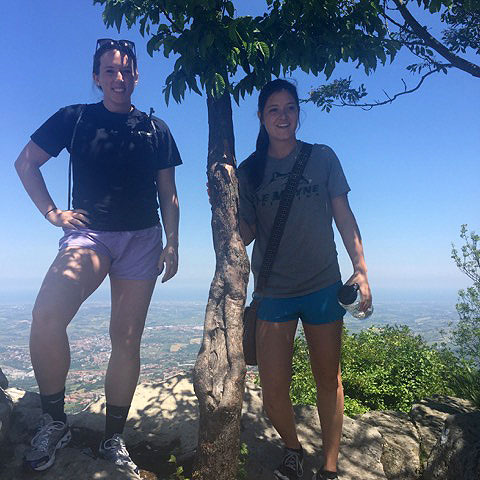 San Marino is independent of Italy and it is actually called the Republic of San Marino, so throughout the tour, we have actually been to three separate countries: Italy, Vatican City and San Marino!
San Marino is located in the mountains and it is quite small. There are a little over 30,000 inhabitants and it is very difficult to obtain citizenship. Government leaders are elected every six months, which makes it a very unique place, and people often joke that everyone who lives in the region will be elected to lead at some point in their lives.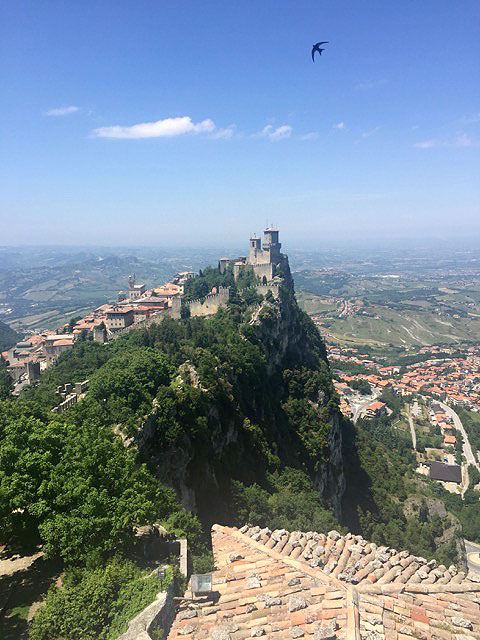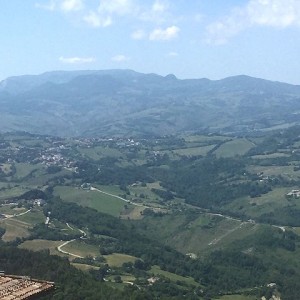 The bus ride to San Marino was all up hill and the view became prettier and prettier as our elevation increased. (The evening prior, we stayed in the beach town of Riccione, where may Italians go for vacation.)
There are three towers located at the top of Mount Titano in San Marino and we had the opportunity to hike and tour all of them. The views from the towers are powerful and you can see for miles and miles.
People in the town were extremely friendly and welcoming. Many members of Team Stripes (including myself) found and bought beautiful, authentic Italian leather purses. The gelato is also fantastic in San Marino!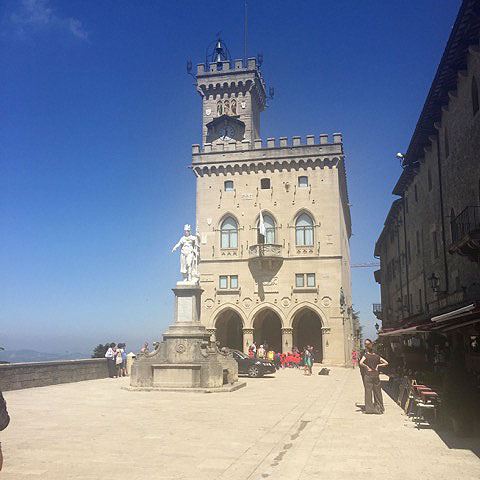 -Coach Sutherland
Follow University of Wisconsin-Stevens Point volleyball head coach Abbey Sutherland as she travels to Italy to coach a team of collegiate all-stars with the American International Sports Teams program. Sutherland is in her third season as the head coach at UW-Stevens Point and has led the Pointers to back-to-back national semifinal appearances in her first two seasons.