Hola from London!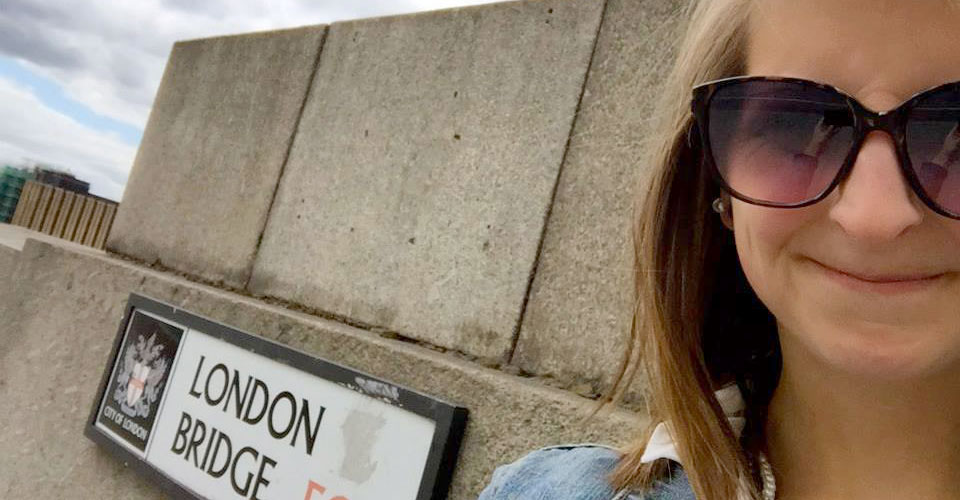 Hola from London!
I cannot believe it but I am finally here! After two years of waiting and preparing and applying and getting my visa and packing, I am finally in London and starting the last leg of my undergrad career!
We arrived on Sunday morning after a long flight and were immediately thrown into things. It was a very hectic and full day starting with going right to a tour of a palace, then off to a tradition English lunch, and then it ended with a boat tour of the River Thames. Only at the very end of the day were we able to go to the International Student House (ISH) where we will be living for the next 10 weeks. I am living with two other girls from UW-Stevens Point, all of us doing different types of internship while we're here. We share one big room, kind of like in the residential halls, but we have a tiny little kitchen in the room.
On Monday we had our first day of class, which meets once a week on Mondays. The class is called 'British Life and Culture' but our professor argues that by living in London it's impossible to fully understand all British life and culture and it may be impossible to understand all of London life and culture. As I spend more time here I am begging to see how true that really is. London alone has so many different areas and so much diversity; I know it's going to be a challenge to see all of it in the next 10 weeks.
Tuesday was the first day of almost everyone's internships, except mine started yesterday so I had the day off to explore the city alone.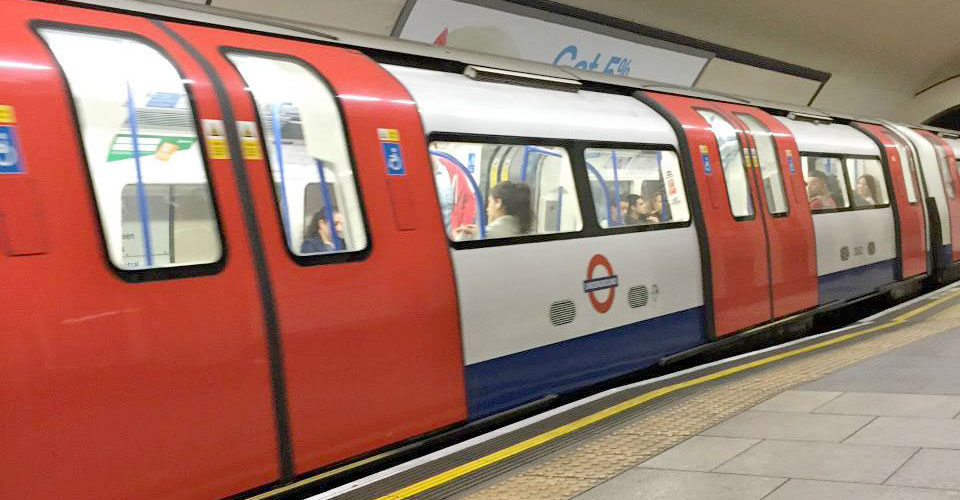 I decided to take the tube down to the Borough Market, a food market south of where I live. Luckily there were not many people in the market, so I was able to walk around and really look at everything without bumping into people or making it completely obvious that I was not from here. Upon walking into the market I hear a man with a strong English accent yell, "Free samples!" and I instantly know the first stall I'll be visiting. As I get closer to the stall I see a crowd surrounds the man while he begins to hand out samples of some kind of organic burger. At first I am disappointed because being a vegetarian I don't particularly care for meat, but once I turn and look at what is cooking next to him I am immediately taken back to my previous study abroad trip to Spain. With bright, golden rice and the smell of saffron and shellfish in the air, I look down at one of the most beautiful skillet of Paella I've ever seen. I realize that this stall takes food very seriously, and I move on to another to see if more stalls have the same attitude.
After being told the other day that people from Wisconsin have never had good cheese and need to try cheese in London, I feel that is my first priority while I am here. I walked around the market for another hour or so looking at and/or sampling everything from homemade potato dumplings to fresh squeezed juices to freshly caught fish to craft beer. I was about to call is quits on my mission to find good cheese when a sign just outside the market caught my eye. "Neal's Yard Dairy" it said, and I made a b-line right into the store. As soon as I walked in the door I was overwhelmed by a very pungent cheese smell. At the counter a man, with an English accent, asked me if I would like to try anything. I asked if I could try some bleu cheese, since it's one of my favorite cheeses at home I'd have something to base it off of when I try it. He gave me a taste of one of their several varieties of bleu cheese and I almost cried when I tasted it. It was the perfect balance of tangy, salty, creamy, sharp and wonderful. He let me sample other varieties cheese and dare I say I think London might have better cheese than Wisconsin. This is only based on my experience in this store and I'm not saying all London cheese is better than all Wisconsin cheese, but rather maybe we have some things about cheese to learn from each other … I don't see any fried cheese curds around here so London doesn't have it all just yet.
Yesterday was my first day on my internship, and so far I love what I do so much. I work for Movimientos, an agency that books music and culture events of the Latin American/Caribbean variety. They host and support music shows, film screenings and many other events. I am helping with the promotion of these events through publicizing the events online, emailing bloggers and newspapers to talk about the events and running the Movimientos social media pages. I was so happy to see when I arrive yesterday that it was a very casual and friendly environment, I instantly felt at home. There were people around me all day speaking different languages, listening to great music and offering me tea/coffee/food nonstop. Plus there was a cat hanging out with us, how could I not love this place?! The best part though was the amount of responsibly I was trusted with. Once I was shown a new website or task I was allowed to write and publicize online what I had said about the event and the artists involved in the events. It was nice not to be micromanaged and I felt that I was already contributing to the company and their mission. I cannot wait to see what today has in store for me.
I plan on keeping everyone updated with my internship and adventures in London all summer long so check back in! I hope all is well in Wisconsin and everyone is having a great summer!
Hasta Luego,
Alexia
Alexia Szabo, a senior majoring in economics, Spanish and international studies at UW-Stevens Point, is blogging about her study abroad experience in London.