HPW Internship: Zefit LLC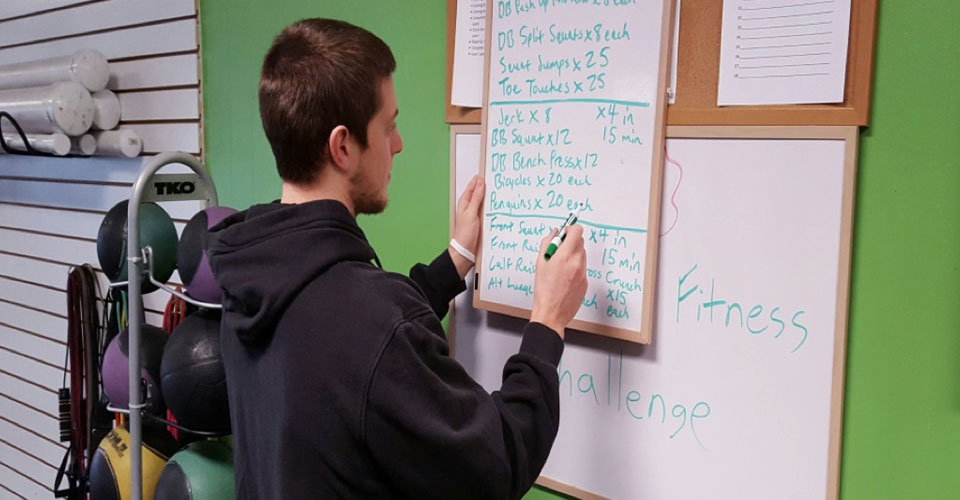 Overall Goal of Internship
At completion of this internship, the intern will gain an excellent understanding and knowledge of how Interra Health provides a variety of health and wellness programs to employees/community-sponsored events. The intern will gain experience in behavior change facilitation including Health Risk Assessment, intervention, and reassessment, and will create promotional and marketing projects to increase participation or sales. The organizational experiences will allow for some supervision of an event, small budget experiences, in-service training, and shadowing of the internship supervisor. The intern will work with and be supervised by the Interra Health on-site internship supervisor, Robby Swessel. The intern will complete experiences as outlined by the following specific objectives and be evaluated on his/her performance in each of these areas.
The student will complete 3-4 resume-building experiences from the categories below. Specific projects and outcomes may be added as addendum to this plan within the first 2 weeks of being on-site. Significant changes to the Objectives will be mutually agreed upon by the Internship site supervisor, the student intern, and the UWSP internship supervisor and documentation of these changes will be sent to the UWSP internship supervisor.
Objectives
Behavior:

Educate the clients on proper work out habits.
Set up nutrition consultations with clients.
Observe and assist supervisor in on one on one personal training sessions.
Develop a fitness programs.
Develop and analyze strength and conditioning program for students at local high school (For just students and for sports specific for student-athletes).

Promotion and Marketing:

Meeting with potential new members or clients as in taking them on a tour of the facility, developing a strategy on whether or not they want personal training or just a membership.
Organizing the "Race to the Grapes" fund raiser run by designing the flyers, registration for participants, finding prizes for the participants.
Speak at events and expos about the business and what we can provide to them physically and emotionally.
Go to Culver's and Schwarz Insurance franchises and promote health and wellness (physical fitness, stress management, dietary analysis).

Organizational Experiences:

Work with supervisor to learn facility management, purchasing, budgeting, staffing schedules, recruitment, liabilities and legal issues.
Attend Staff Meetings to understand what is going on throughout the week.
On-Site Supervisor
Tyler Zeman
Owner/Lead Trainer
649 Water Street
Prairie du Sac, WI 53578
zefitllc@yahoo.com
608-370-1720
Hours
400 hours
Stipend
None
UW-Stevens Point Students Who Completed Internship
Jay Kuenster, Fall 2015 (pictured above)