Oh, The Places You'll Go!
"Congratulations!
Today is your day.
You're off to Great Places!
You're off and away!"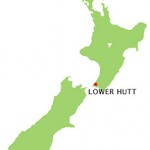 Only a month ago I was in Namibia teaching and playing with the learners at the School for the Visually Impaired with my fellow education students from the University of Wisconsin-Stevens Point School of Education. Now I found myself traveling to New Zealand to complete the first portion of my student teaching at Kelson Primary School. Leaving the States this time around was more exciting and more nerve-wracking than the last. This was the first time I would travel by myself to a strange land … to stay with unknown people … to teach learners with methods that are new to my previous experiences. Let's just say, I began to feel the pressure as I said my last goodbye at the entrance to airport security.
You will come to a place where the streets are not marked.
Some windows are lighted. But mostly they're darked.
A place you could sprain both your elbow and chin!
Do you dare to stay out? Do you dare to go in?
How much can you lose? How much can you win?"
My oh my … I was scared. I began to question my choice to go abroad. Why did this seem like a great idea a year ago? How come I wanted to throw myself into unfamiliar territory? What if I was making a terrible mistake? My mind was racing in a downward spiral of negativity. Once these thoughts begin, it is difficult to turn your mindset around.
"When you're in a Slump,
you're not in for much fun.
Un-slumping yourself
is not easily done."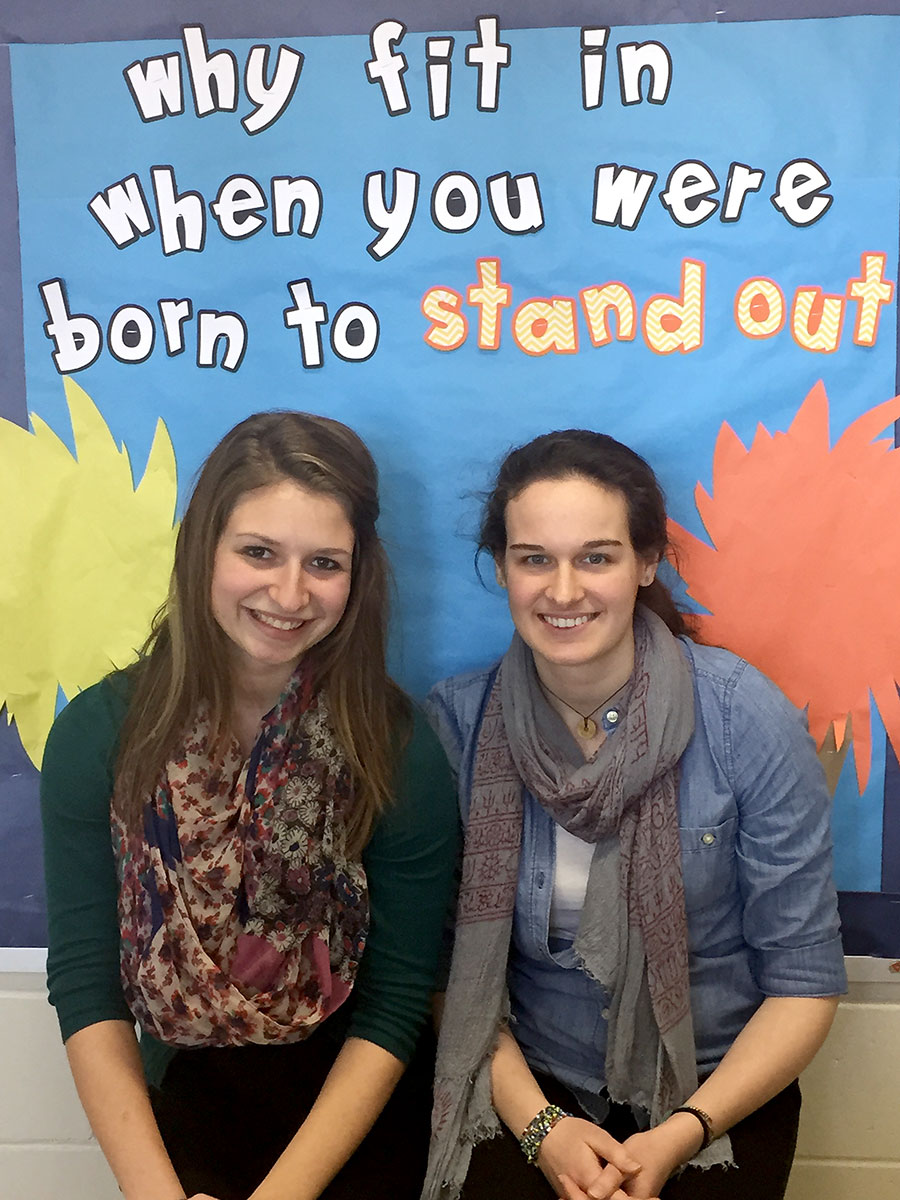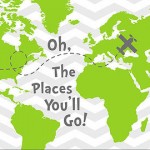 I had to remind myself of what brought me to my current situation. What had initiated my drive to go overseas? As I was attending courses at UW-Stevens Point, my education peers discussed where they saw themselves after graduation. I had no idea. I thought about teaching in Wisconsin, and it didn't seem like the right fit. I thought about teaching in another state, but I didn't know where I would go. And then my previous travels overseas started to surface in my mind. I have had the opportunity to travel to 23 countries since graduating high school. Thus, traveling has become a passion of mine. It dawned on me that my passion and my future career could be intertwined. I love exploring, I love making connections with other people, I love a challenge and I love working with children. Student teaching abroad was a great first step to see if I would like to teach abroad long term.
You have brains in your head. You have feet in your shoes.
You can steer yourself any direction you choose.
You're on your own. And you know what you know.
And YOU are the one who'll decide where to go."
My excitement began to dominate my nerves. It might be frightening to be taking this journey, but I would be learning and experiencing so much. The time until I graduate in December will fly by. Life is one great adventure after the other, and this opportunity is only the first of many to come. Taking advantage of the opportunities that come my way can take me to all the places I want to go.
Out there things can happen, and frequently do,
To people as brainy and footsy as you.
And when things start to happen, don't worry, don't stew.
Just go right along, you'll start happening too!"
Cheers,
Cierra
Cierra Bartol-Byers, a senior elementary education major at the University of Wisconsin-Stevens Point, is blogging about her study abroad experience in Namibia and New Zealand.